November 3, 2021 By Zachary Steiber – The Epoch Times ~
Virginia's Democrat gubernatorial candidate Terry McAuliffe conceded Wednesday after projections indicated he lost the race to Republican candidate Glenn Youngkin.
"Though this is not the result we'd hoped for, I'm so proud of what we built over the last year," McAuliffe wrote in a message to supporters.
"Losing is never easy. We put ourselves out there and left it all on the field," he added.
McAuliffe had not conceded in a speech delivered in McLean late Tuesday.
Youngkin, a former CEO, was projected to have won by approximately 67,000 votes of over 3.2 million cast.
He gave a victory speech around 1 a.m. Wednesday, calling the development "amazing."
"Virginia, we won this thing," he said.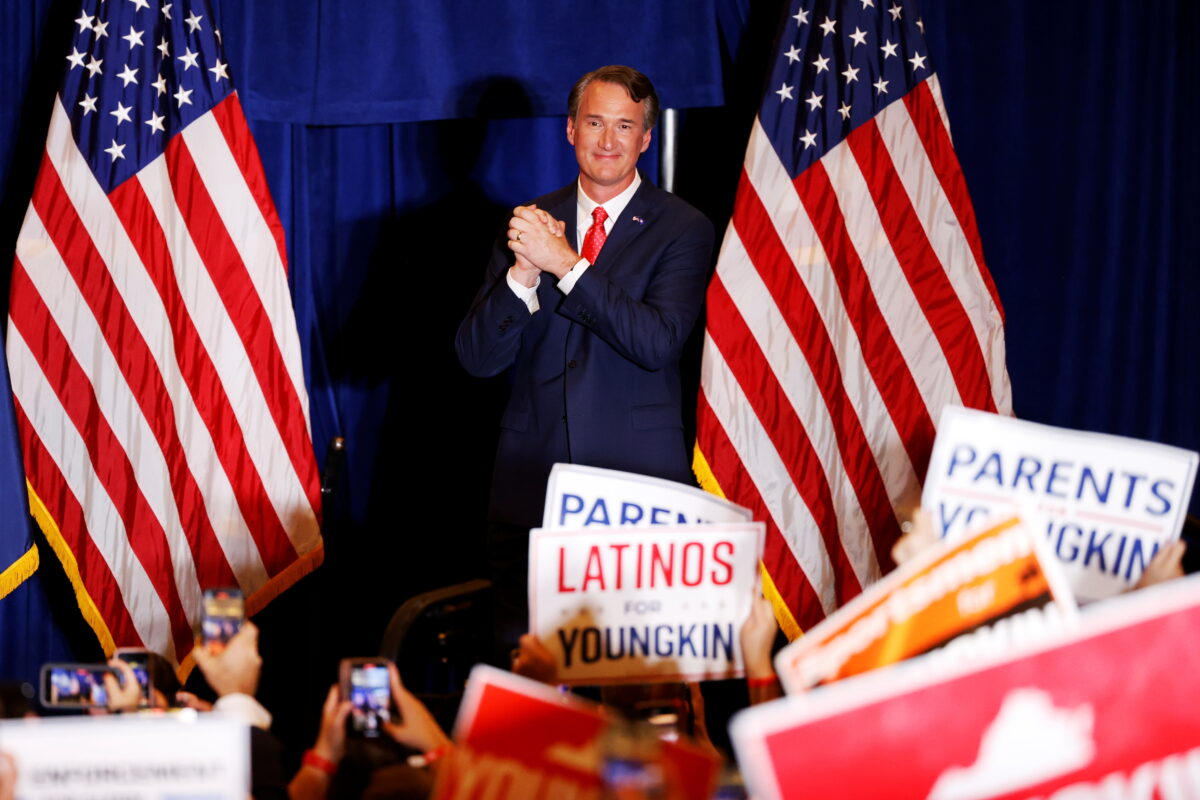 Republican candidates for lieutenant governor and attorney general also appeared to have won, and Republicans were projected to have flipped the Virginia House of Delegates.
McAuliffe, who was governor of Virginia from 2014 to 2018, struggled in the final weeks of the race, dismissing concerns emanating from parents about school boards injecting racially-based teachings into schools. He falsely said schools in the state don't teach critical race theory. Youngkin, meanwhile, called for an investigation into what happened in Loudoun County and said he'd introduce school choice and other new measures if elected.
Exit polls showed Youngkin earned more votes among Virginians who said their top issue was education and also drew more support from independents.
"We're going to invest in teachers, new facilities, special education. We're going to introduce choice within our public school system," Youngkin told the crowd in Chantilly early Wednesday. "We're going to embrace our parents, not ignore them."
Youngkin will succeed Democrat Gov. Ralph Northam, who was term-limited by Virginia's Constitution.
Top Democrats including President Joe Biden had thrown their support behind McAuliffe, but to no avail. Youngkin's supporters included former President Donald Trump.
In a statement issued by his campaign Wednesday morning, McAuliffe wished Youngkin well and thanked his supporters and family.
"While last night we came up short, I am proud that we spent this campaign fighting for the values we so deeply believe in," he said.
C-VINE News Volunteer Citizen Journalists\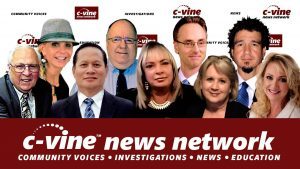 Please click and bookmark:
 C-VINE Social Media Channels 
 *C-VINE.Com, https://c-vine.com
*C-VINE-Telegram,  https://t.me/CVINENEWS
*C-VINE-MeWe, https://mewe.com/join/C-VINE
*C-VINE-Rumble,  https://rumble.com/user/CVINE
*C-VINE YouTube Channel,  https://www.youtube.com/c/CVINENewsNetwork/videos
*C-VINE Commentary & Analysis, https://www.facebook.com/groups/895771901163001/
*C-VINE Business Network,  https://www.facebook.com/groups/1242625425864710
*C-VINE Natural Health News Network, https://www.facebook.com/groups/cvinehealth
*C-VINE Patriot Prayer Brigade, https://www.facebook.com/groups/4826437259486216
Lead photo credit: Fox News