By JoLynn Live
Sept. 11, 2020
The Interior Link Inside  Drop #4666, Contains the Following KUTV 2News Report ~ (Dated September 7, 2020). You May Read it Directly by Clicking

HERE

, or Observe Copy Below…
UPDATE: 14 confirmed arson hot spots in Manti-La Sal National Forest
by Jennifer Weaver, Adam Forgie
Monday, September 7th 2020
(KUTV) —

(UPDATE 9/8/20 9:26 a.m.) — The U.S. Forest Service released the following update regarding the arson in the Manti-La Sal National Forest:
"There are currently 14 confirmed fire spots, all started between 1-5 am Saturday morning. These were intentionally set fires, not caused by dragging chains, abandoned campfires, etc. No new fires have been started in relation to this event. A few people reported smelling smoke around 3 am, and most of the phone calls reporting the fires came in around 6 am by hunters. The fire crews are working diligently to ensure the fires do not spread. There has been no growth from the existing fires, all the containment lines are holding and crews continue to monitor the burn areas. Fire crews consist of Manti-La Sal National Forest fire fighters, additional Forest Service and State resources, and support from Manti City, Spring City, Mt. Pleasant and San Pete County fire warden. No restrictions or evacuations are in place, the area is open and passable. Please stress to your audience that the Manti-La Sal National Forest is under fire restrictions due to extremely dry conditions. Campfires are only permitted in developed recreation areas like campgrounds and picnic areas, in metal or concrete structures built by the Forest Service. Stoves with an on/off switch that use liquid fuel are also allowed on the Forest."
(KUTV) — Authorities are seeking information regarding a string of suspicious fires that occurred in Sanpete County, between 1:00 a.m. and 5:00 a.m., on Sunday.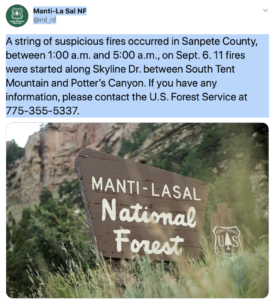 Eleven fires were started along Skyline Drive between South Tent Mountain and Potter's Canyon. Firefighters have been able to contain all the fires before the predicted red flag weather arrived in the fire area, a press release stated.
Four of the fires had minimal potential, meaning they did not spread past the initial starting point. Five of the fires had slightly more potential but were contained after burning approximately one-tenth of an acre. Two of the fires had moderate potential because of spotting and rollout but were contained after burning approximately one quarter to half an acre, the release stated.
Crews will be working the fires the remainder of Monday and Tuesday. The public is asked to avoid that area for safety. This investigation is ongoing.
If you have any information, please contact the U.S. Forest Service at 775-355-5337.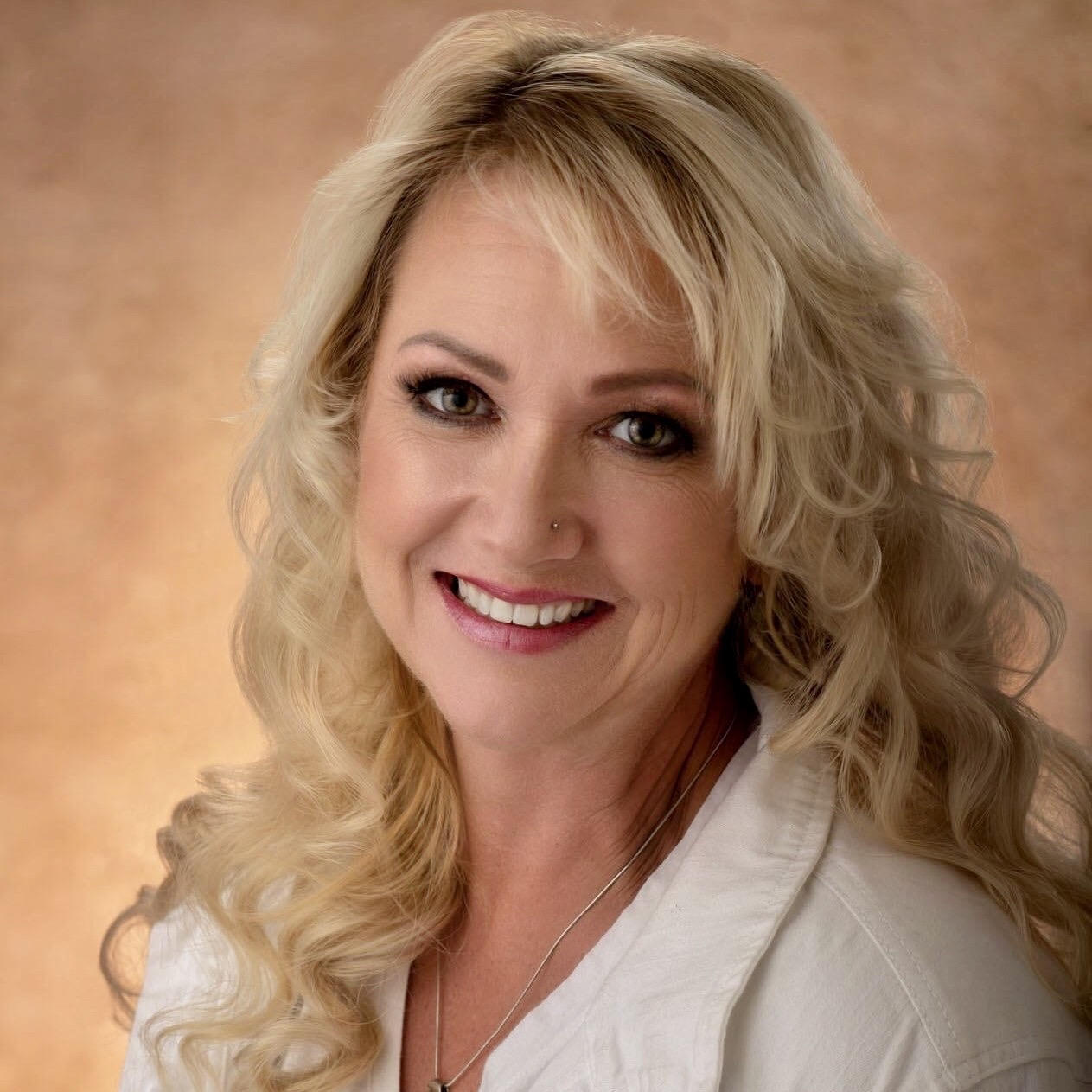 News Posted by: C-VINE Citizen Journalist, JoLynn Live! She is a Singer; a Wife of 36 years; Home-school mom to 10; Grandma to 11; Chicken Farmer; Patriot; and an active C-Vine News contributor.