Written and Reported by Red Pill 78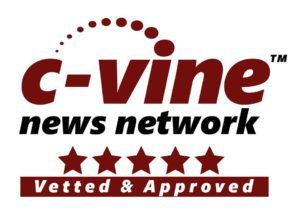 GREAT REPORTING by Red Pill78 as usual!
~  Ginsburg Sighting! Justice Ruth Bader Ginsburg Seen at Temple Sinai in Washington DC. 
 Oh… maybe not…never mind…
~  Liberal Heads Explode: Trump reportedly says he will replace Ruth Bader Ginsburg with Catholic Judge Amy Barrett
~  Showdown:  House Dems preparing to subpoena Trump aides, full Mueller Report without redactions.   yawn…
President Trump:  "No matter what information is given to the crazed Democrats from the No Collusion Mueller Report, it will never be good enough.  Behind closed doors, the Dems are laughing!"
~  Major Cringe – James Comey's bizarre April Fool's tweets fall flat. 
~  Homeland Security Secretary Kirstjen Nielsen ordered an "emergency surge" of border patrol agents amid the illegal alien invasion.
~  MSNBC Town Hall:  Alexandria Ocasio-Cortez says so many stupid things at one time, it's hard to keep up.
~  Awkward:  MSNBC producers correct Rachael Maddow as she spreads more Russia Investigation conspiracy theories. 
~  Hundreds rally against corrupt State's Attorney Kim Foxx in Chicago – chanting, "Foxx must go!"
---
Bonnie Nirgude', Citizen Journalist for C-Vine Network News
---
This article was posted by our C-VINE team of volunteer workers, investigative reporters, and citizen journalists, who make certain all information is vetted for accuracy before publishing. C-VINE News is placed in a Foundation, also called a Charitable Trust and is run by, "We the People".
Conversations and discussions are being held on the C-VINE News Talk – Facebook Group Page. (Must be a Facebook member): C-VINE News Talk