December 8, 2021 By Zachary Stieber ~
President Joe Biden's nominee to head Customs and Border Protection (CBP) was narrowly approved Tuesday by the Senate as his administration struggles to curb record-high illegal immigration.
The 50–47 vote was along party lines save for Sen. Susan Collins (R-Maine), who joined Democrats in confirming Chris Magnus.
Magnus, 61, will now become commissioner of the agency, which includes the Border Patrol.
Magnus is leaving his position as police chief in Tuscon, Arizona.
Illegal immigrant apprehensions at the U.S.-Mexico border have shot up since Biden took office and reversed or altered key policies of former President Donald Trump, including halting construction on the border wall, ending the "Remain in Mexico" program, and curbing the use of pandemic powers to expel aliens.
The Biden administration has already set records for the most apprehensions in a fiscal year and a calendar year, with two months of 2021 still not included.
Magnus repeatedly refused to describe the situation at the border as a crisis during his confirmation hearing, drawing flak from Republicans and signaling allegiance to Biden, whose administration has shied away from the descriptor.
"Senator, let me assure you that no one believes there is greater urgency to this matter than I do," he said during an exchange with Sen. Todd Young (R-Ind.), who wondered how many crossings it would take for Magnus to see it as a crisis.
Magnus said in his opening statement that he would "uphold the law" if confirmed but require that CBP personnel "be conscientious, fair, and humane when enforcing the law."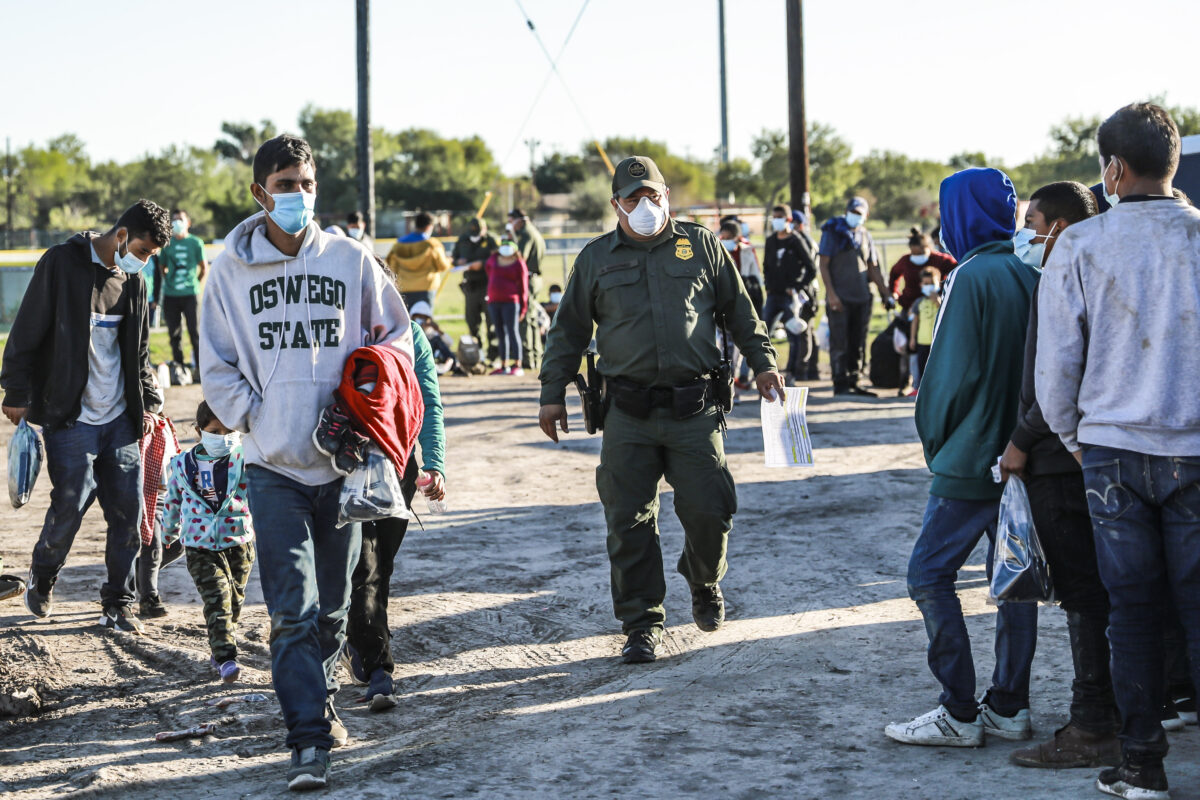 Magnus later refused to say if he would reinstate contracts signed during the Trump administration for border wall construction, saying he was not familiar with the matter. He did say he thinks there's a place for infrastructure along with border, including walls.
RJ Hauman, director of government relations and communications at the Federation for American Immigration Reform, said Magnus "has a lengthy track record opposing immigration enforcement" and that track record should have been disqualifying. He has expressed opposition to altering or cutting off funding to so-called sanctuary cities and states.
However, others said they support Magnus and cheered his confirmation.
"Chris Magnus brings experience and understanding of Southern Arizona that will be important for his new role leading CBP as we continue working to secure the border, upgrade our ports of entry, and ensure a more orderly and humane process at the border that doesn't fall on Arizona communities," Sen. Mark Kelly (D-Ariz.) said in a statement.
Masooma Haq contributed to this report.
C-VINE News Volunteer Citizen Journalists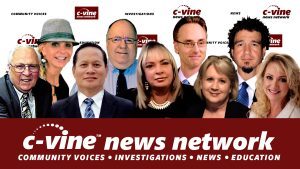 Please click and bookmark:
 C-VINE Social Media Channels 
 *C-VINE.Com, https://c-vine.com
*C-VINE-Telegram,  https://t.me/CVINENEWS
*C-VINE-MeWe, https://mewe.com/join/C-VINE
*C-VINE-Rumble,  https://rumble.com/user/CVINE
*C-VINE YouTube Channel,  https://www.youtube.com/c/CVINENewsNetwork/videos
*C-VINE Commentary & Analysis, https://www.facebook.com/groups/895771901163001/
(The Commentary group, above link, is censored by Facebook and anti-NWO agenda posts / comments carry the risk of personal profile deletion.)
*C-VINE Business Network,  https://www.facebook.com/groups/1242625425864710
*C-VINE Natural Health News Network, https://www.facebook.com/groups/cvinehealth
*C-VINE Patriot Prayer Brigade, https://www.facebook.com/groups/4826437259486216