January 20, 2020
A primer to the Senate Impeachment Trial, in which the Democrats continue their attacks and attempts to overthrow President Trump.  
---
Guide to the Trump Impeachment Trial in the Senate
Senators will hear from Trump's team and House impeachment managers as soon as Tuesday before submitting written questions to both sides. According to the GOP majority, the matter of whether to call witnesses will be decided after both sides present their cases and the questions are answered.
Trump was impeached by the House of Representatives on Dec. 18, 2019. The two articles of impeachment charge him with abuse of power and obstruction of Congress.
The trial is expected to last two to eight weeks.
The Judge
Supreme Court Chief Justice John Roberts will preside over the trial. He was sworn in on Thursday.
Roberts has insisted that federal judges are nonpartisan, clashing with Trump last year over the issue.
If Roberts does make a ruling as the judge, 51 senators can vote to overrule him.
Roberts, 64, was nominated to the court in 2005 by President George W. Bush. He was directly confirmed to be chief justice, following the death of Chief Justice William Rehnquist.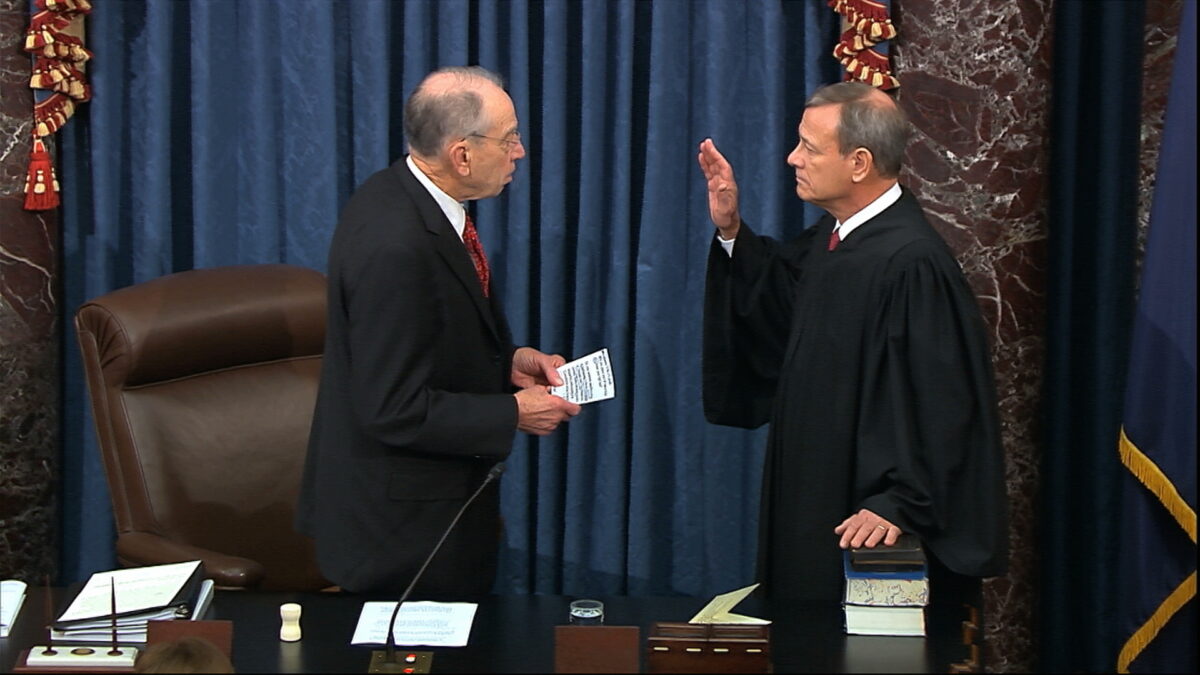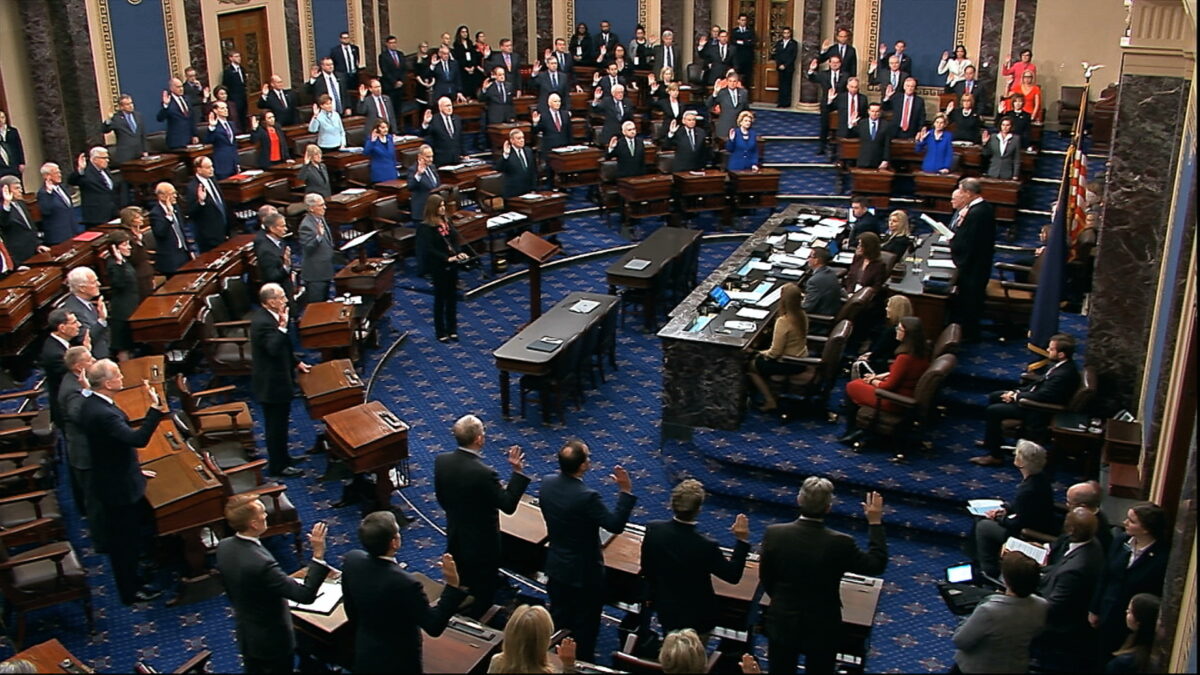 The Jury
The Senate, a body of 100 with two senators from each of the 50 states, will hear the arguments for and against removing Trump from office. They were sworn in by Roberts on Thursday.
Unlike a regular courtroom trial, the jury isn't selected. Each senator belongs to one of the parties and a number have said they believe Trump either did or did not commit impeachable offenses. Four Democratic senators are running for the presidency.
The Senate holds enormous power during the proceedings, having the ability to dismiss the charges with a simple majority vote or to convict the president, removing him from office, with a 67-vote supermajority.
Currently held by Republicans with a 53-47 majority, it's widely considered unlikely that Trump will be convicted.
The Witnesses
More than a dozen witnesses testified during the House impeachment inquiry. A majority vote is required to call witnesses during the Senate trial.
Senate Majority Leader Mitch McConnell (R-Ky.) has said the matter of witnesses won't be included in the vote on initial trial guidelines, citing the Senate rules set out in President Clinton's 1999 impeachment trial.
Democrats want four witnesses, including former National Security Adviser John Bolton and acting White House Chief of Staff Mick Mulvaney. Republicans want other witnesses, including former Vice President and current presidential hopeful Joe Biden and his son Hunter Biden.
The senators themselves, in their roles as jurors, will have the opportunity to submit questions in writing. Under the rules, senators can even be called as witnesses in the trial.
The Prosecutors and the Defense
Seven representatives were chosen to present the House's case against Trump, including House Intelligence Chairman Adam Schiff (D-Calif.) and House Judiciary Chairman Jerrold Nadler (D-N.Y.).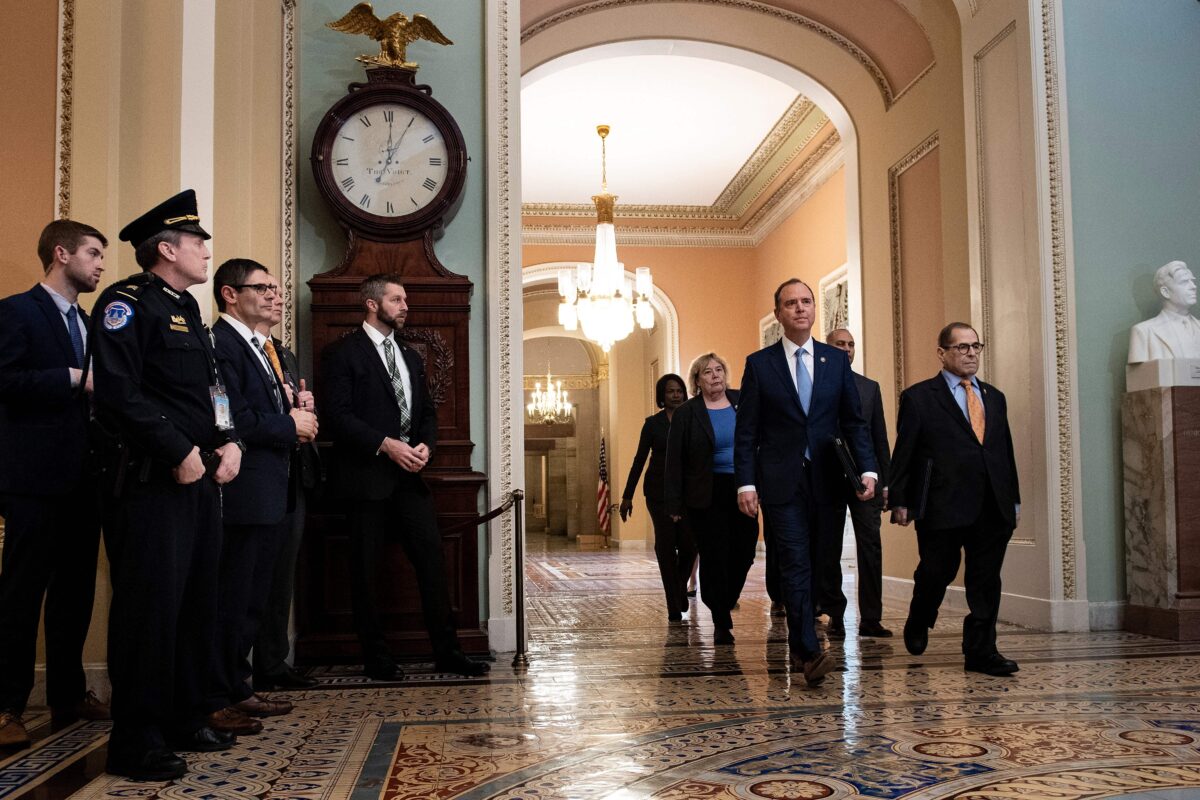 In a normal proceeding, prosecutors aren't aligned with a political party. In this case, all seven House impeachment managers are Democrats. No Republicans voted to impeach Trump.
Trump's team includes Harvard Law professor Alan Dershowitz, White House counsel Pat Cipollone, and former independent counsel Ken Starr.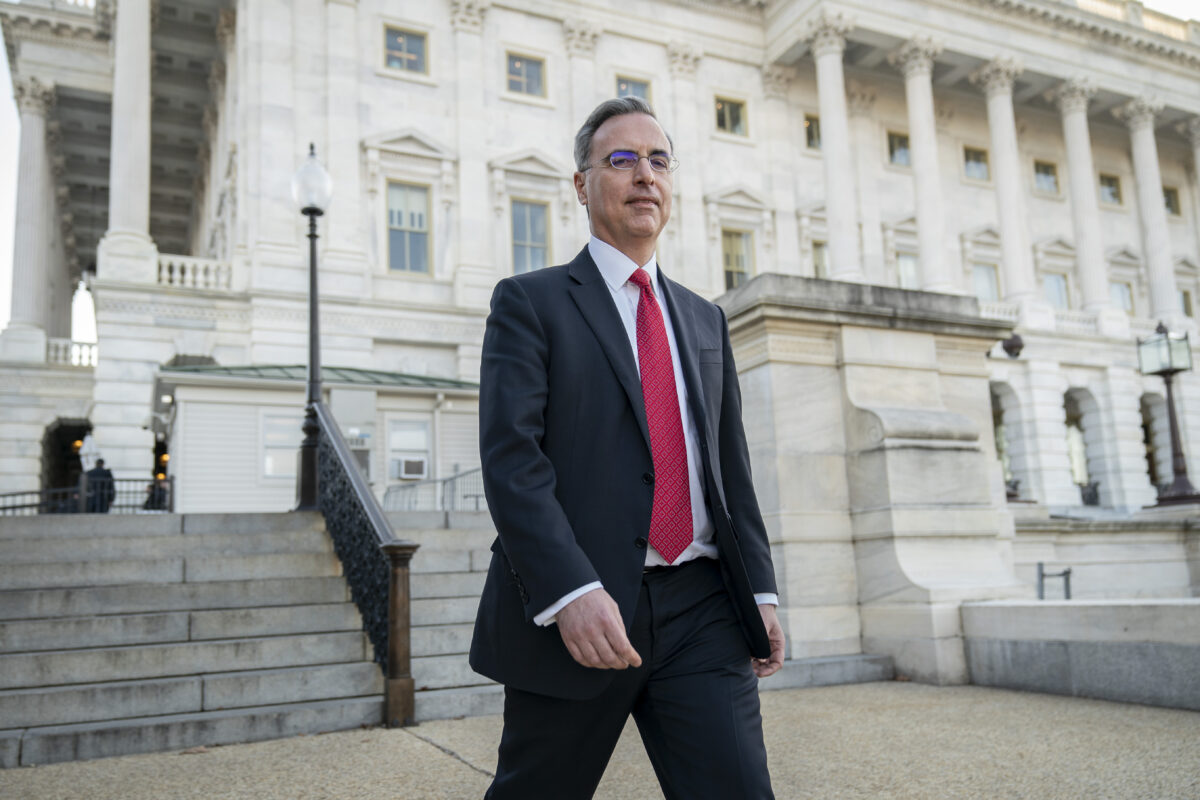 Former Florida Attorney General Pam Bondi, former federal prosecutor Robert Ray, and Trump lawyer Jay Sekulow are also on the team.
The Arguments
Democrats say Trump abused his office by asking Ukrainian President Volodymyr Zelensky to "look into" possible corruption by the the Bidens, noting that Joe Biden is a Democratic presidential contender. They've sought to connect a hold placed on congressionally approved military aid to Ukraine to the request, arguing Trump was using it to pressure Ukraine.
"The president withheld hundreds of millions of dollars of military aid to an ally at war with Russia, withheld a White House meeting that the president of Ukraine desperately sought to establish with his country and with his adversary the support of the United States, in order to coerce Ukraine into helping him cheat in the next election," Schiff said on Sunday during an appearance on ABC's "This Week."
Democrats also say Trump blocked Congress from investigating the allegations against Trump by declining to allow some current and former advisers to testify to the House.
Trump's team says he can't be removed for abuse of power, saying the prosecution needs "proof of an actual crime."  https://c-vine.com/blog/2020/01/20/senate-cannot-remove-trump-for-abuse-of-power-say-defenders/
"Abuse of power alone, and history has shown this, similar to also obstruction of Congress, those types of articles of impeachment have been tried on for size before but they have not fared well," Ray said Sunday in an appearance on Fox News' "Sunday Morning Futures."
Trump, who will be in Davos during part of the trial, has repeatedly said he didn't do anything wrong and that House Democrats are playing politics.
"They didn't want John Bolton and others in the House. They were in too much of a rush. Now they want them all in the Senate. Not supposed to be that way!" he said in a statement Monday morning.
---
As a citizen journalist and investigative reporter, I am committed to accurately reporting the news. Wide awake, never asleep, I grew up in a 1960's patriotic household, aware of the truth behind the false narrative.