April 2, 2021
Opinion: C-VINE Contributor

People from all around the world have immigrated to America to have a better life and through their abilities, talents and ethics, have created a better America.
For many, coming to America was the best decision of their life!
Immigration laws give U.S. officials the ability to learn intent and to be certain only law abiding citizens would be accepted. This was common practice decades ago. What changed?
Everyone knows Americans are expected to follow our laws but if foreigners are allowed in to our country without being vetted, they don't know our laws, our rules and our ways. They are coming through our borders illegally. Should this be ignored?
Prior to 2017, there was chaos at the Southern border. During President Trump's term, hundreds of miles of border walls were built, ICE was allowed to effectively do their jobs and Americans were fairly safe again. Americans who understand this, have a deep respect and appreciation for the regulations President Trump put in place!
With the recklessness of Joe Biden's Executive Orders, America is not safe. Kamala is putting off going to the border, and criminals are being paid thousands to smuggle their illegal 'goods.' 
If American's hold all the power, when will we say, "enough?"
Opinion: C-VINE Contributor
---


Over 16,000 Illegal Aliens Referred, 598 Criminals Arrested in March by Texas Troopers

Governor explains how 'Operation Lone Star'
fills security gaps along southern border
in latest update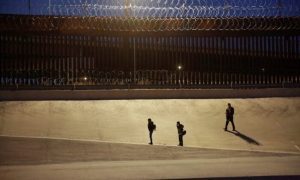 BY MIMI NGUYEN LY
April 2, 2021, Updated: April 2, 2021
TheEpochTimes.com
More than 16,000 illegal immigrants have been referred to the U.S. Customs and Border Protection and 598 criminals have been arrested by the Texas Department of Public Safety (DPS) troopers as part of "Operation Lone Star" launched to combat the border crisis, Governor Greg Abbott said on Thursday.
The operation was launched at the start of March to combat the smuggling of people and drugs into Texas across the southern border by Mexican cartels and other smugglers. The latest figures work out to be an average of 21 criminal arrests per day, and more than 570 referrals per day to Border Patrol.
State troopers have seized 14 pounds of cocaine, 23 firearms, almost $1 million in currency, and arrested nine gang members involved in the smuggling of the contraband, Abbott told a press conference in Weslaco, Texas, which is near the Texas-Mexico border.
The latest figures come amid a surge in the flow of illegal immigrants to the United States. Abbott on Thursday repeatedly criticized President Joe Biden's border policies which he says have failed to secure the border and have instead invited illegal immigration and created an "open season for human traffickers, for drug smugglers, for cartels and gangs."
Because Border Patrol officers are forced to detain large number of illegal immigrants, cartels and human smugglers see "wide swaths of sectors" of the border left open for them to exploit and move people and drugs across, Abbott explained.
"These criminals are preying upon women and children, exposing them to abuse and to terror," the Republican governor told reporters. "Because the federal government is failing to act to respond to these dangers, Texas is stepping up to secure the border and to keep our community safe."
One criminal arrest case involved a stash house in the Rio Grande Valley, where Texas DPS troopers and special agents found four illegal immigrants and a gang member, Abbott said. "The gang member was wanted on two counts of rape of a child under the age of 13," he said.
Providing another example of a criminal arrest, Abbott recounted how Texas DPS troopers arrested a man on March 8 who was wanted for "continuous sexual assault of a child."
In another case, a man was arrested on March 14 and was found to be smuggling illegal immigrants in his vehicle, in which there was a 14-year-old child who had been sexually assaulted, Abbot said. "The driver also had child pornography on his phone," the governor noted.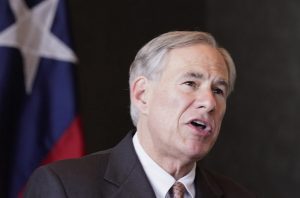 Abbott also noted a case on March 16 that made news headlines across the country, when smugglers in Mexico assaulted a woman, broke her leg, and later threw her 6-month-old baby off a raft into the Rio Grande River. A specialized group of the Texas DPS and Border Patrol rescued the infant girl.
"There is a reason why smugglers and cartel members do things like throw a young child into the river," Abbott commented. "They know that when doing so, it will cause Border Patrol and Texas Department of Public Safety officers to focus on that child and to save that child, like what they did do. When law enforcement is focused on saving a child, that opens the door to the opportunity for the drug smugglers and the cartels to engage in other crimes and that's part of what happened."
Homeland Security Secretary Alejandro Mayorkas on Wednesday condemned human smuggling attempts into the United States.
"The inhumane way smugglers abuse children while profiting off parents' desperation is criminal and morally reprehensible," he said in a statement.
"There can be no doubt that children are exceptionally vulnerable when placed in the hands of smugglers," he added. "There is grave risk they will be exploited and harmed. I applaud our heroic Border Patrol agents who have saved lives this week and every week, while putting their own lives at risk for the greater good of the country."
Since taking office, Biden has reversed a number of border policies from the Trump administration, including pausing border wall construction and announcing the removal of the "Remain in Mexico" policy—which required asylum seekers to wait in Mexico while awaiting immigration proceedings.
The Biden administration has also stopped expelling from the country the unaccompanied minors—children who crossed the border illegally without an adult to accompany them. Adults and family units are generally still being expelled from the United States.
Biden and other U.S. officials have repeatedly urged migrants to refrain from illegally crossing the border into the United States. Despite this, the number of illegal crossings at the southern border has been on the rise since October 2020.
The number of arrests from October 2020 to January 2021 was 296,259, representing a 79.5 percent increase from the same period last year, according to Customs and Border Protection (CBP) data. In February, the CBP apprehended 100,441 aliens who crossed the southern border illegally.
---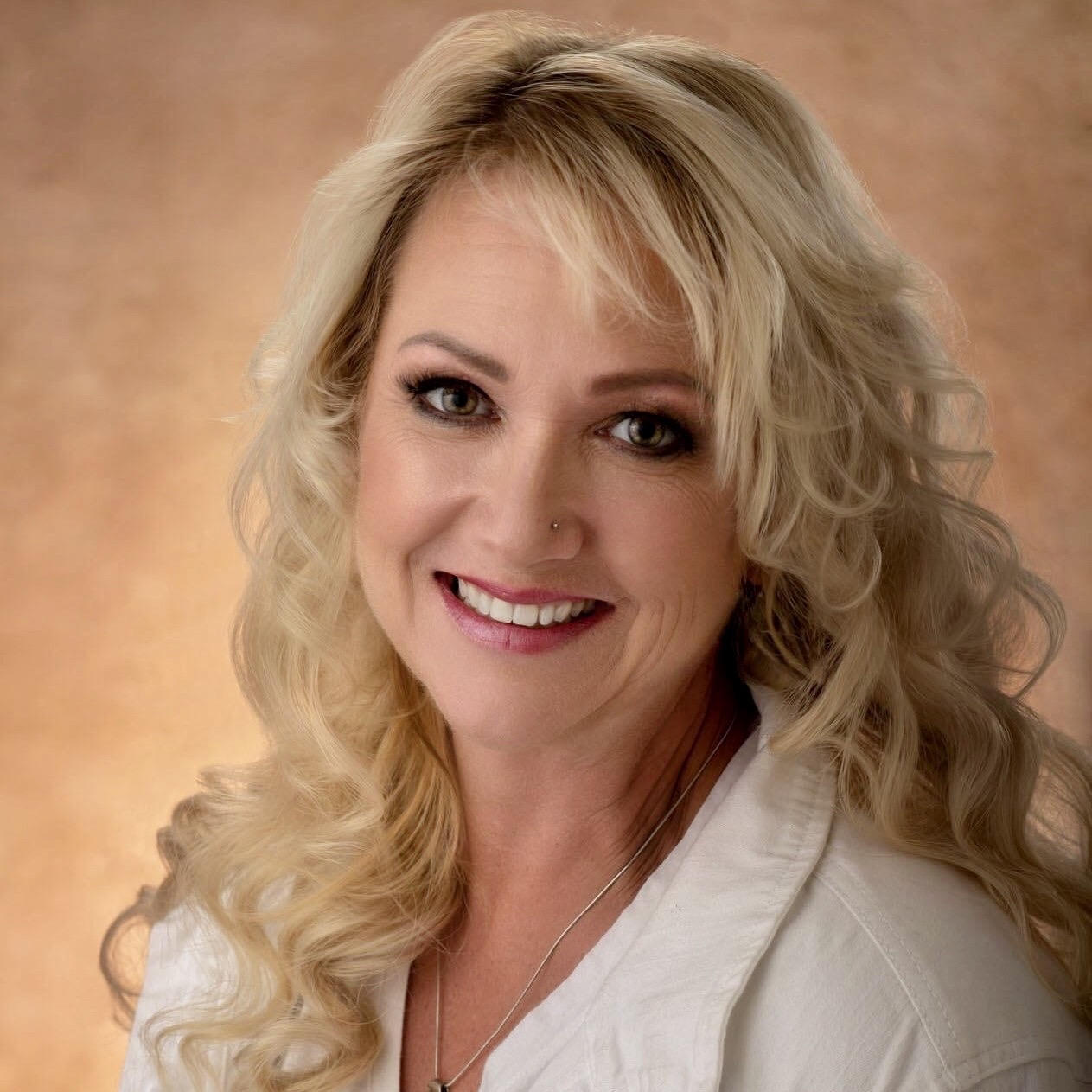 News Posted by: C-VINE Citizen Journalist, JoLynn Live! She is a Singer; a Wife of 37 years; Home-school mom to 10; Grandma to 11; Chicken Farmer; Patriot; and an active C-VINE News contributor.
Please click and bookmark:

 C-VINE Social Media Channels 
 *C-VINE.Com, https://c-vine.com
*C-VINE-MeWe, https://mewe.com/join/C-VINE
*C-VINE-Rumble,  https://rumble.com/user/CVINE
*C-VINE-Parler,  https://parler.com/profile/CVINE/posts
*C-VINE-Telegram,  https://t.me/CVINENEWS
*C-VINE YouTube Channel,  https://www.youtube.com/c/CVINENewsNetwork/videos
*C-VINE Commentary & Analysis, https://www.facebook.com/groups/895771901163001/
*C-VINE Business Network,  https://www.facebook.com/groups/1242625425864710
*C-VINE Natural Health News Network, https://www.facebook.com/groups/cvinehealth
*C-VINE Patriot Prayer Brigade, https://www.facebook.com/groups/482643725948621