August 15, 2021 ~ By Jack Phillips ~ [Visions of the fall of Saigon in Vietnam come back to haunt us. Thousands of American lives lost and hundreds of thousands maimed. Trillions of $ wasted over 20 years C-VINE News] The Epoch Times and The Associated Press.
Afghanistan's president, Ashraf Ghani, on Sunday fled the country as the Taliban terrorist group surrounded the capital, Kabul, according to a senior official, while the Taliban claimed hours later that it entered the presidential palace.
Abdullah Abdullah, the head of the High Council for National Reconciliation, confirmed on social media that Ghani fled the country, coming about a day after Ghani claimed that he would be able to muster the remnants of the Afghan government forces to mount a defense of Kabul, a city of 6 million.
There were also unconfirmed videos showing Ghani purportedly departing the country on a plane. A number of media outlets, citing unnamed Afghan government sources, said he left Afghanistan and fled to nearby Tajikistan.
"The former president of Afghanistan left Afghanistan, leaving the country in this difficult situation," Abdullah said in a video, according to a translation of his comments on social media. "God should hold him accountable."
Around the same time on Sunday, the Taliban terrorist group wrote that it ordered its fighters to enter Kabul after surrounding the Afghan capital city, arguing that it is necessary to prevent "common thieves and robbers" from harming people.
"The citizens of Kabul should not feel any fear from the [Taliban]" and their "forces will enter Kabul city very easily," said a spokesman for the group.
The Taliban, which was designated as a terrorist organization by the State Department decades ago, also directed its fighters to not enter people's houses "or to harass or annoy anyone."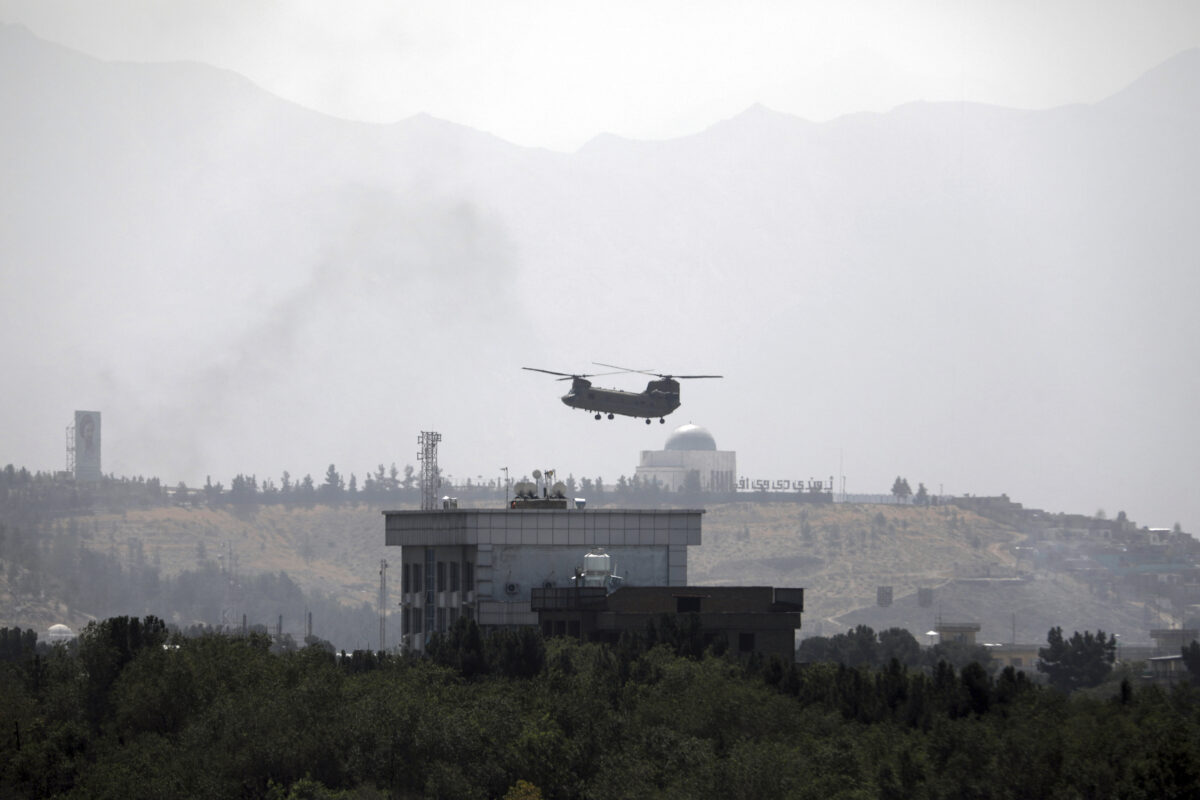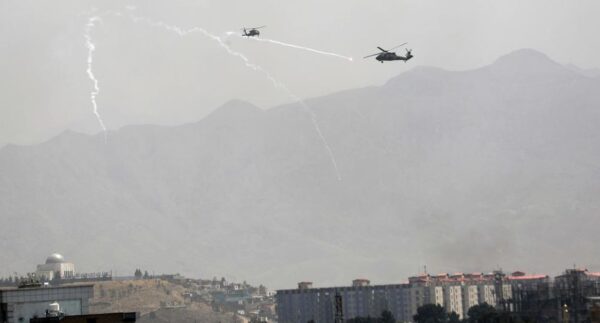 However, across Afghanistan, there have been reports of revenge killings and other brutal tactics in areas that the group seized in recent days.
Before Ghani's apparent departure, government officials and Taliban spokesmen said they were working on a "peaceful transfer of power." However, with Ghani's departure, it's not clear whether that will happen.
Taliban spokesman Suhail Shaheen told Qatar's Al Jazeera satellite news channel that the insurgents are "awaiting a peaceful transfer of Kabul city." He declined to offer specifics on any possible negotiations between his forces and the government.
When pressed on what kind of agreement the Taliban wanted, Shaheen acknowledged that they were seeking an unconditional surrender by the central government.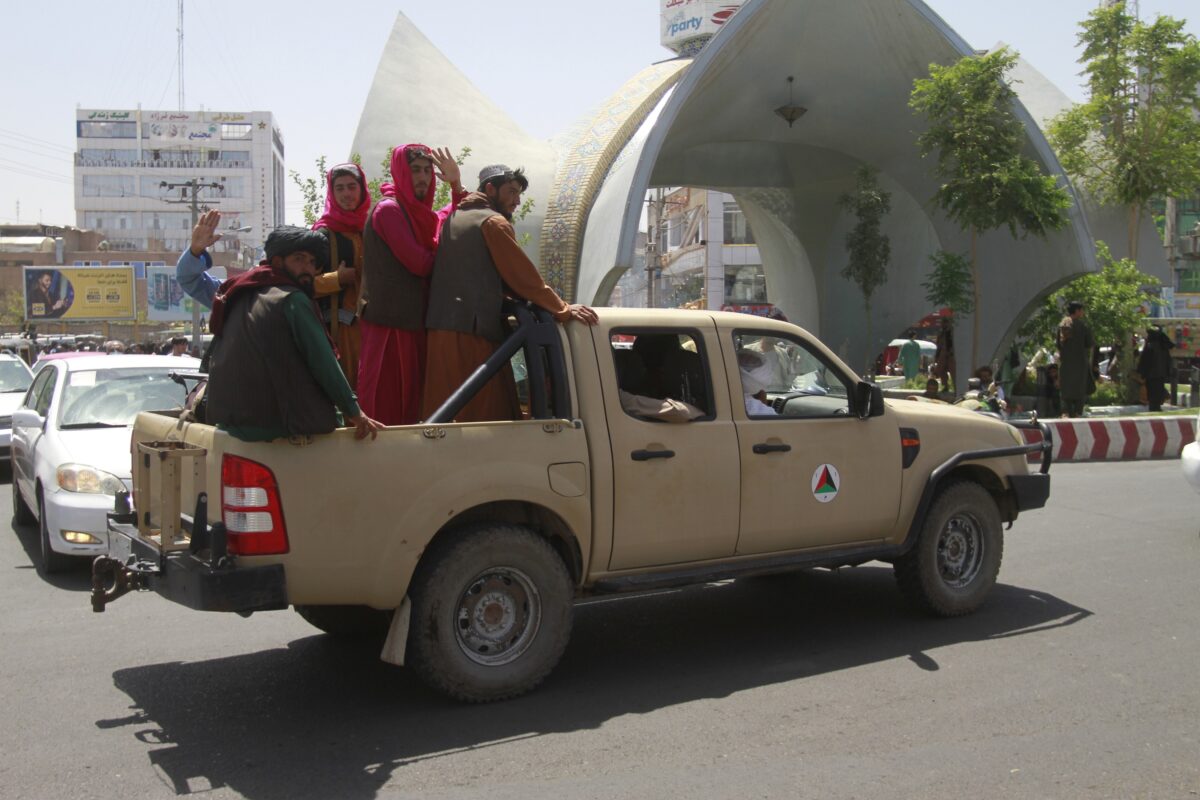 Separately, Secretary of State Antony Blinken confirmed that U.S. Embassy staff would evacuate Kabul, although he didn't say whether the United States would keep a diplomatic presence in the country.
Rapid flights of helicopters near the U.S. Embassy began Sunday, a few hours after the terrorists seized the nearby city of Jalalabad—which had been the last major city besides the capital not in Taliban hands.
The United States decided a few days ago to send in thousands of troops to help evacuate some personnel amid reports that embassy staff would be sent to the nearby Kabul airport. Military helicopters shuttled between the embassy compound and the airport, where a core presence will remain for as long as possible given security conditions.
The Associated Press contributed to this report.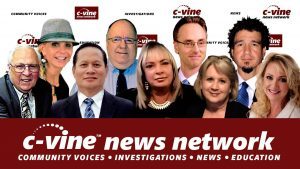 Reported by C-VINE volunteer citizen journalists.
Please click and bookmark:
 C-VINE Social Media Channels 
 *C-VINE.Com, https://c-vine.com
*C-VINE-Telegram,  https://t.me/CVINENEWS
*C-VINE-MeWe, https://mewe.com/join/C-VINE
*C-VINE-Rumble,  https://rumble.com/user/CVINE
*C-VINE YouTube Channel,  https://www.youtube.com/c/CVINENewsNetwork/videos
*C-VINE Commentary & Analysis, https://www.facebook.com/groups/895771901163001/
*C-VINE Business Network,  https://www.facebook.com/groups/1242625425864710
*C-VINE Natural Health News Network, https://www.facebook.com/groups/cvinehealth
*C-VINE Patriot Prayer Brigade, https://www.facebook.com/groups/4826437259486216