In the early days of our country, we would hold elections, in order to vote on individuals who would best represent the people and their interests. "We the People" are those who run the country.  The elected officials representing the people; are serving the people.  The people are the boss.  The proverbial employer who pays the wages of the employee.
When you look at how twisted some of the "employees" of the people have become when they actually are ignoring the will of their employers… it's past time to clean house.
The government is in a partial shutdown because our elected leaders are so out of touch with the will of their employers, that they haven't figured out how to do their job. They didn't meet the deadline to get their job done.
Okay…Good!  Shut it down.  It's broken.  It needs to be rebuilt and filled with those who follow the will of those who elect them.
In the meantime….
Funding for a slew of federal agencies lapsed at midnight after Congress and the White House failed to pass a spending package amid a bruising fight over border wall funding.
The missed deadline means nine of 15 Cabinet-level departments and dozens of agencies will close just as the Christmas break begins. But it does not mean the whole federal government is affected: Only about a quarter of the government is actually shutting down.
The Senate planned to reconvene at noon Saturday to continue talks. Yeah, right.  Like that will make a sudden difference.
Congress had been facing a Friday deadline to fund a portion of the government or risk the partial shutdown. But, even though negotiations continue, lawmakers left the Capitol on Friday without a deal to fund the government by midnight's deadline.
Over the last few weeks, Republicans and Democrats had been at a standstill over the president's demands for $5 billion to fund the border wall.
Donald Trump has proven over and over again that he is there for "We the People" and is fiercely fighting for them.  Some in the government are not used to a POTUS not being a puppet to a self serving agenda from the deep state.  They have lost sight of why they are there. They are serving the wrong master.
Much of the drama Friday took place in the Senate: After keeping the vote open for five hours to secure enough support, the Senate finally advanced a House-approved spending bill with $5.7 billion for a border wall, after Vice President Mike Pence went to the Capitol to break a tie.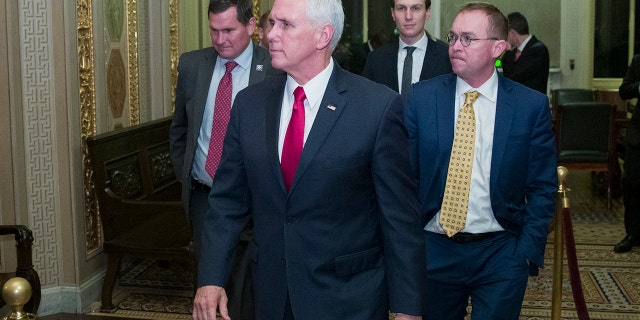 Earlier in the week, the Senate passed a bill funding other agencies at current levels through Feb. 8. But the president said he would not sign that bill because it didn't include new wall funding.
After the White House initially indicated a willingness to consider such a short-term compromise measure, Trump faced mounting pressure from immigration-focused conservatives to dig in on his demand for $5 billion to fund a border wall. The wall was, indeed, a signature campaign promise.
The House then approved $5.7 billion for a border wall as part of a measure to fund the government through early February.
Both sides have been busy assigning blame. While Schumer and House Minority Leader Nancy Pelosi have already branded this outcome a "Trump shutdown," the president tweeted Friday that "it will be a Democrat Shutdown!" if they don't support border wall funding.
A partial government shut down is exactly what needs to happen.
According to a precedent set during the Reagan administration, federal workers can be exempt from furloughs if their jobs are related to national security or if they perform essential activities that "protect life and property."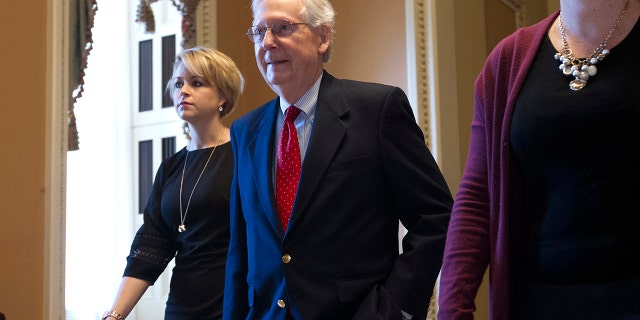 What is Shutting Down vs. Staying Open?
The Cabinet-level departments closing are Agriculture, Commerce, Homeland Security, Housing and Urban Development, Interior, Justice, State, Transportation and Treasury.
But essential personnel are still required to work without pay. Nearly 90 percent of the Homeland Security staff is deemed essential.
The U.S. Postal Service (USPS) will remain open as usual during a partial government shutdown because it is "an independent entity that is funded through the sale of our products and services, and not by tax dollars," a spokesman told Fox News.
Transportation Security Administration (TSA) agents, air traffic controllers and border security agents would also be required to work through a shutdown – though they might not get a paycheck right away.
Amtrak, a government-owned corporation, will also continue with normal operations during a short-term shutdown, a spokeswoman confirmed to Fox News.
---
Fox News' Kaitlyn Schallhorn, Linda Forsythe from C-VINE News and the Associated Press, all contributed to this report.
---
NOTE: This article was posted by our C-VINE team of volunteer workers, investigative reporters, and citizen journalists, who make certain all information is vetted for accuracy before publishing. C-VINE News is placed in a Foundation, also called a Charitable Trust and is run by, "We the People".
Conversations and discussions are being held on the C-VINE News Talk – Facebook Group Page. (Must be a Facebook member): C-VINE News Talk