Trump Just Took Down a Chinese Asset!
US Killing of Iranian General Sends Strong Signal to Iran's Key Ally, Chinese Regime, Say Experts
It signals that Washington will take resolute action to deal with "bad actors," including the Chinese communist regime—one of Iran's top economic and military partners.
"Bad actors take their cues from our reactions to other bad actors," Gordon Chang, China expert and author of "The Coming Collapse of China," told The Epoch Times in an email.
"A resolute response to one of them results in the others shrinking back into the shadows—and vice versa."
The attack came as the United States and the Chinese regime are on the cusp of signing a "phase one" trade deal that has eased tensions in a trade war initiated by the United States 17 months ago to combat a raft of China's longstanding trade abuses.
Soleimani, a 62-year-old general who headed the overseas arm of the Revolutionary Guards, was killed in Baghdad on Jan. 3 in a strike authorized by President Donald Trump. The general was regarded as the second most powerful figure in Iran after Supreme Leader Ayatollah Ali Khamenei.
U.S. Secretary of State Mike Pompeo said the strike aimed to disrupt an "imminent attack" that would have endangered Americans in the Middle East.
Trump told reporters in Florida that the attack was to stop a war, not to start one.
He added that while the United States does not pursue "regime change" in Iran, the "regime's aggression in the region, including the use of proxy fighters to destabilize its neighbors, must end."
The killing of Soleimani marks an escalation in the decades-long standoff between Tehran and Washington. Tensions rose after the Trump administration pulled out of the 2015 Iran nuclear deal.
China-Iran Ties
As an ally of Iran, the Chinese regime will have to support Tehran against the United States, June Teufel Dreyer, professor of political science at the University of Miami told The Epoch Times in an email.
On Jan. 3, Chinese foreign ministry spokesperson Geng Shuang urged the United States "to remain calm and exercise restraint to avoid further escalation of tensions," adding that "the stability and peace in Middle East gulf region should be maintained."
China is Iran's top trading partner, and was also its largest buyer of crude oil prior to U.S. sanctions on Iranian oil taking effect last May. Analysts say the Chinese regime has continued with such imports since then.
The U.S. administration in September imposed new sanctions on several Chinese entities and individuals whom it said knowingly transferred oil from Iran in violation of Washington's embargo.
"China needs oil and partnerships with countries that oppose the U.S.: Iran fits both," Dreyer said.
Robert Spalding, retired U.S. Air Force Brig. Gen. and senior fellow at the Washington-based think tank Hudson Institute, told The Epoch Times that Beijing uses its relationships with Iran, and other countries such as North Korea, to force the United States to shift its focus away from dealing with the Chinese regime's threats.
"So it's all part of this general approach to disrupting the international order and … presenting challenges that the U.S. is required to step up and meet, because it ultimately weakens the U.S.," Spalding said.
He noted, however, that Beijing will be able to use this approach—so long as it does not impact the price of oil.
Dreyer added:
"To the extent Iran, and the terrorist groups it sponsors, can cause problems for the U.S. there, the better for China."
The Chinese regime also has a long history of supplying Iran with weapons, including fighter jets, surface-to-air missile systems, anti-ship missiles, and attack submarines.
According to a 2019 report (pdf) by the U.S. Defense Intelligence Agency, with United Nations arms embargo on Iran set to lift in October 2020, Iran is already "evaluating and discussing military hardware for purchase primarily from Russia and, to a lesser extent, China."
Chang explained: "China has always supported Iran as it tried to bedevil the United States and the West, including supplying, directly and through proxies, technology, equipment, and materials for Tehran's nuclear weapons program."
On Dec. 31, Iranian Foreign Minister Mohammad Javad Zarif visited Beijing to meet with his Chinese counterpart Wang Yi for the fourth time within a year, underscoring their close relationship.
Beijing hoped to "deepen practical cooperation" and "push forward the comprehensive strategic partnership" with Tehran, a Chinese foreign ministry spokesperson said on Tuesday.
The two countries, along with Russia, earlier in December conducted joint naval drills in the Gulf of Oman.
Apart from rhetorical gestures, the Chinese regime is unlikely to respond to the U.S. air strike with concrete action, the experts said.
"Trump just hit one of its [China's] partners and cannot do much about it," Chang said. "Therefore, [Chinese leader] Xi Jinping must think he appears—as is the case—helpless now that the American president has taken down a Chinese asset."
Reuters contributed to this report. Epoch Times staff Jack Phillips also contributed to this report.
Follow Cathy on Twitter: @CathyHe_ET
---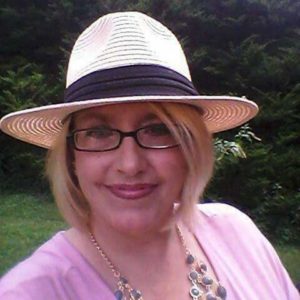 Citizen Journalist for C-VINE International News Network, Mother of two boys, Author, Public Relations Manager, Editor, Social Media Expert, and wife of a Professional Tennis Coach.