President Trump promised this July 4th would be the most epic ever! 

The next round of the KSM et al Military Tribunals begin tomorrow on June 17th.
(The LAST Tribunals before July 4th)
Does one thing have to do with the other?  Quite possibly.
This report today on June 16th, 2019 will go over the immediate changes and updates going on at GITMO… but I am also going to lay out some possible events that could happen.  Kind of like a "what if" scenario.
Here is a hint… Could there be a release of certain information that could act as a domino effect to bring down the entire swamp in one full swoop? You will decide for yourselves.
---
NEW UPDATES AS OF 6/16/2019
1) On the last day of the KSM et al proceedings, (in fact in the last statement of the day), Defense Council in Open Court and on transcript, made the statement that he wished the Judge well on his new reassignment if he didn't see him again." It was at this point the public learned of the Presiding Judge, Colonel Keith Parrella would no longer be presiding over the KSM et al case and another Judge would be in his place by June.
2) Colonel Keith Parrella is now officially the Commander of the U.S Embassy Security Forces World Wide.
3) A new Judge has been assigned to replace Colonel Parrella. US Airforce Colonel W. Shane Cohen is now in the official capacity as the Presiding Judge over KSM et al and has already issued his first rulings excusing several lawyers from attending.
4) There have been murmurings where a Supreme Court Justice questions the endless detention at the GITMO Prison.
Many prisoner's are being held without trial or some who have been brought to trial had their case dismissed without prejudice.
Note: During times of war, Former President Bush and Congress made the ruling that prisoners could be held at GITMO under the classification of "AUMF" which stands for "Authorized Use of Military Force". In other words, they were a type of Prisoner of War and did not have to be accused of a crime to be held. There are a total of 40 Prisoners at GITMO right now. At present, a total of 9 prisoners are in trials. The remaining are considered AUMF and haven't been accused of a crime.  ALL detainees are of Middle Eastern Descent. 
Those are the immediate updates.  Now let's talk about what could happen during the week of June 17th by discussing what is going on now and recently in the past…..
---
June 17th Pre-Trials: U.S. v  Khalid Shaikh Mohammed et al (KSM et al) are actually 5 alleged terrorists who may have orchestrated the 9/11/2001 attacks and are all tried together in these pre-trial proceedings.
Normally pre-trials are rather humdrum because they are used to determine rulings on Motions brought before a Judge in advance of the actual trial.
But THESE pre-trials, that have been going on since January 28th, have been action packed bits of saga and a number of interesting things have been divulged.
I won't rehash what C-VINE has already reported in the past, but there are a few things will be brought up today as a reminder in preparation for the week of June 17th.
---
In a recent report we just released, we also prepared for you a You Tube video that has gone into detail about all the drama going on BEHIND THE SCENES at GITMO and, why some of this could impact the proceedings coming up and in the future. In fact some of these already has impacted proceedings in the past. CLICK HERE
---
At the end of this report, I will be reprinting the names and charges, of all the trials actually going on at GITMO right now and FYI.
---
Past Points for Consideration as we Move into the June 17th KSM et al Proceedings:
NOTE: Reminder that the KSM et al trials are all about alleged orchestrators of the 9/11 terrorist attacks.
On March 25th, it came out in the Open Proceedings that the FBI had a number of taped phone calls of what they called, "chatter" at least 6 months in advance of the 9/11 attacks. Apparently there was recorded 118 phone calls that were traced to 25 separate lines that discussed the planning, funding and orchestration of the 9/11/2001 event BEFORE it happened. They also have a linguist who positively identified the accused.
Any proceedings in years past that discussed the method of surveillance, who was behind it or even the entire contents of the taped calls were always held in CLOSED DOOR proceedings.
If our Government knew who was doing the planning, what was going to happen, where and when… why weren't appropriate measures taken to stop it?
There have been multiple attempts from 9/11 survivor victims and family member's of those killed who have tried to force the government to release the names of those caught on tape. As of this date there has not been success.
In the transcripts from March 25th of the KSM et all proceedings, it was brought out that one of the identified taped subjects came from "An Institution".
The accused plotters were charged on June 6, 2008 but President Barack Obama halted that trial to consider whether to hold it in federal court in New York City, and to ultimately REFORM the military commissions in collaboration with Congress in 2009. The reformed war court gave the accused Pentagon Capital Defense counsel, and forbade the use of coerced testimony or statements derived from torture in confessions by the accused.
Defense Counsel of al Baluchi has been arguing to have his trials moved to federal court with the argument that at the time of Baluchi's alleged atrocities, they were not technically at war, so therefore he should be tried in a federal court and not a military tribunal. If it is ruled to be moved to federal court, could this set a precedent for the others and cause certain problems for We the People in learning of the identities in the taped conversations?
---
Readings of Interest: Who is Ammar al Baluchi and Why Should you Care? 
---
WHO ARE THE 5 ACCUSED in the KSM et al Pre-trials?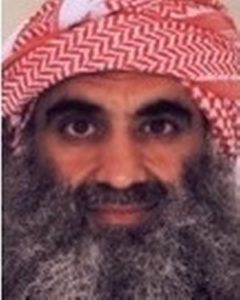 Khalid Sheik Mohammed, called KSM, is accused of engineering the Sept. 11 attacks by proposing the plot to Osama bin Laden in 1996, overseeing the operation and training the hijackers in Afghanistan and Pakistan. The International Committee of the Red Cross says Pakistani authorities arrested him March 1, 2003 in Rawalpindi, Pakistan. The CIA waterboarded him before his 2006 transfer to Guantánamo Bay. In March 2007, according to a military transcript, he boasted: ''I was responsible for the 9/11 operation — from A to Z." In court, he typically wears a hunting pattern camouflaged jacket or vest, an attire he adopted after his lawyers litigated and won the right for him to do so in 2012. He has argued through his lawyers that that he considers himself a legitimate combatant entitled to Geneva Convention status as a prisoner of war. At Guantánamo, Mohammed has described himself as a revolutionary-like George Washington.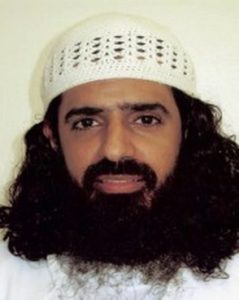 Walid bin Attash, allegedly ran an al Qaida training camp in Logar, Afghanistan, where two of the 19 Sept. 11 hijackers were trained. Osama bin Laden allegedly selected him as a Sept. 11 hijacker but he was prevented from participating when he was arrested and briefly detained in Yemen in early 2001. The Pentagon also says he traveled to Malaysia in 1999 to study U.S. airline security. The ICRC says Pakistani authorities arrested him on April 29, 2003 in Karachi, Pakistan. In court, he has banished his Pentagon paid defense attorneys from sitting at his defense table in a repeated effort to try to fire them. His trial judges have found that he has no good cause to do so, so his lawyers sit at the rear of the court when he attends hearings. Prosecutors at times call him "Khallad," a name he used before his capture.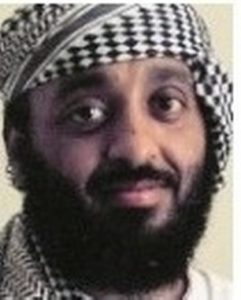 Ramzi bin al Shibh, a Yemeni, allegedly helped the German cell of hijackers find flight schools and enter the United States, and helped finance the operation. He allegedly was selected to be one of the hijackers and made a ''martyr video," but was four times denied a visa at U.S. embassies, in both Berlin and his native Sana'a, Yemen. The ICRC says Pakistani authorities arrested him Sept. 11, 2002 in Karachi, Pakistan, the first of the five alleged conspirators in the 9/11 attacks. Bin al Shibh has argued for years, mostly through his lawyers but at times through disruptions, that somebody at the clandestine Camp 7 prison where he and the others are held is disrupting his sleep through noises and vibrations. Prosecutors deny the event is happening. In 2016 he testifiedabout the issue and the first trial judge ordered the prison to stop doing it, if they are indeed doing it.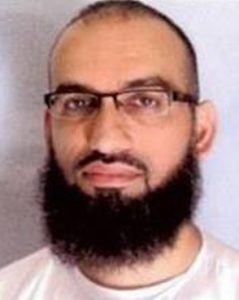 Ammar al Baluchi, charged as Ali Abd al Aziz Ali, is alleged to have sent approximately $120,000 to the hijackers for their expenses and flight training, and helped nine of them travel to the United States. He was born and raised in Kuwait, and is Khalid Sheik Mohammed's nephew because his mother is KSM's brother. The ICRC says Pakistani authorities arrested him on April 29, 2003 in Karachi, Pakistan. His U.S.-educated wife, Aafia Sidiqqui, was captured in Afghanistan but unlike her husband was taken to New York City for trial. She is now serving an 86-year sentence. His lawyers have been the most aggressive and by some measures most creative in filing legal challenges to the proceedings. In one failed effort to get discovery about what happened to their client in CIA custody they argued that the makers of the Hollywood film 'Zero Dark Thirty' got more details than they did.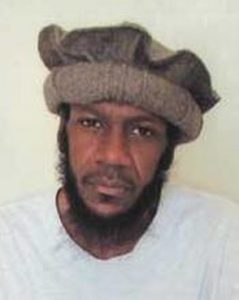 Mustafa Ahmad al Hawsawi, a Saudi, is alleged to have helped some of the hijackers with money, Western clothing, traveler's checks and credit cards from an office in Dubai. The ICRC says Pakistani authorities arrested him March 1, 2003 in Rawalpindi, Pakistan. Hawsawi served as a witness via a sworn statement conveyed by the CIA in the Zacarias Moussaoui trial, saying he had seen Moussaoui at an al Qaida guesthouse in Kandahar, Afghanistan, in the first half of 2001, but was never introduced to him nor conducted operations with him. This slight captive who suffered rectal damage in agency custody, according to the so-called Senate Torture Report, generally only comes to court on the days the judge mandates it. His lawyers for years have sought to have his case peeled off from the other four, severed as they say in court, to obtain swifter resolution. Prosecutors have opposed a separate trial for Hawsawi and the judge has so far rebuffed those efforts.
THE SEPT. 11, 2001 MILITARY COMMISSION CONSPIRACY CHARGES
Seven crimes are alleged in the 9/11 sworn charge sheet starting with conspiracy, specifically with Osama bin Laden, other senior al Qaida members and the 9/11 hijackers. They are also charged with committing murder in in violation of the law of war, attacking civilians, and terrorism. Mohammed, bin Attash, Bin al Shibh and Baluchi are also charged specifically with hijacking four aircraft — two that hit the World Trade Center towers in New York, the one that hit the Pentagon and the one that crashed in the western Pennsylvania countryside. According to the Pentagon, the attacks killed 2,976 people. Conviction can carry the death penalty by a method to be chosen by the Secretary of Defense.
The accused plotters were charged on June 6, 2008 but President Barack Obama halted that trial to consider whether to hold it in federal court in New York City, and to ultimately reform the military commissions in collaboration with Congress in 2009. The reformed war court gave the accused Pentagon paid capital defense counsel and forbade the use of coerced testimony or statements derived from torture in confessions by the accused.
USS Cole: Abd al-Rahim Hussein Muhammed Abdu Al-Nashiri 
Abd al-Rahim Hussein Muhammed Abdu Al-Nashiri (Saudi Arabian)
Al-Nashiri is charged with perfidy, murder in violation of the law of war, attempted murder in violation of the law of war, terrorism, conspiracy, intentionally causing serious bodily injury, attacking civilians, attacking civilian objects, and hazarding a vessel. The charges arise out of an attempted attack on the USS THE SULLIVANS in January 2000, an attack on the USS COLE in October 2000, and an attack on the MV Limburg in October 2002.
In August 2014, Mr. al Nashiri's military trial judge dismissed the charges and specifications stemming from the M/V Limburg bombing. The Government immediately appealed that ruling to the U.S. Court of Military Commission Review (CMCR). Two military judges and one civilian judge were assigned to hear the Government's interlocutory appeal. In September 2014, Mr. al Nashiri moved to recuse the two military judges. He alleged that military judges are assigned to the CMCR in violation of the Appointments Clause, U.S. CONST. art. II, § 2, cl. 2, and cannot be freely removed in violation of the Commander-in-Chief Clause, id. cl. 1. The CMCR denied Mr. al Nashiri's motion in October 2014. Mr. al Nashiri then filed a petition requesting the U.S. Court of Appeals for the D.C. Circuit to issue a writ of mandamus and prohibition disqualifying the military judges on his CMCR panel. On June 23, 2015, the D.C. Circuit issued its
opinion
, denying Mr. al Nashiri's petition because he could adequately raise his constitutional challenges on appeal from final judgment.
Majid Shoukat Khan
Majid Shoukat Khan was charged before a military commission with conspiracy, murder in violation of the law of war, attempted murder in violation of the law of war, providing material support for terrorism, and spying.
Mr. Khan resided with his family near Baltimore, Maryland, from 1996 through 2002. Shortly after September 11, 2001, he traveled to Pakistan to explore the possibility of entering Afghanistan for the purpose of jihad. While in Pakistan, Khan agreed to be a suicide bomber in a failed al-Qaeda plot to assassinate the former Pakistani President Pervez Musharraf. He subsequently returned to the United States gathering information for future terrorist activities, and later covertly delivered $50,000 of al-Qaeda money to Jemaah Islamiyah to finance the Indonesian J.W. Marriott hotel bombing in August 2003, which resulted in the killing of 11 people.
On February 29, 2012, Khan pled guilty to the charged offenses. As part of his pretrial agreement, Khan agreed to delay his sentence proceeding for four years, from the date the military judge accepted his plea, in order to cooperate with the government.
At Mr. Khan's request, and upon agreement with the Convening Authority for Military Commissions, on September 16, 2016, the military judge permitted Khan to withdraw his guilty plea to the charge of providing material support for terrorism, as, in a separate commissions' case, the U.S. Circuit Court for the District of Columbia had determined that charge can't be tried at a military commission. Also at Khan's request, the military judge deferred sentencing proceedings for an additional three years.
Abd al Hadi al-Iraqi
Abd al Hadi al-Iraqi (Iraqi)
Mr. Hadi al-Iraqi is charged with Denying Quarter, Attacking Protected Property, Using Treachery or Perfidy, and Attempted Use of Treachery or Perfidy in a series of attacks in Afghanistan and Pakistan between about 2003 and 2004, and Conspiracy to commit law of war offenses. Pretrial proceedings are on-going. Next series on March 1, 2019.
Almed Mohammed Ahmed Haza al Darbi
Almed Mohammed Ahmed Haza al Darbi (Saudi Arabian)
Al Darbi was charged with providing material support for terrorism and conspiracy for allegedly planning to carry out terrorist attacks against shipping vessels in the Straits of Hormuz. The charges were dismissed without prejudice.
Cases go​ing on right now at GTMO: https://www.mc.mil/CASES.aspx
QUESTION: Can People be Incarcerated at GITMO, Without being Charged?
ANSWER: Yes. As of right not there are 40 detainees who have not been charged. They are being held under the classification of AUMF – which stands for Authorized Use of Military Force AND was passed in 2001.  It is now being appealed and argued these people should be charged or released.  All are of Middle Eastern Descent.
QUESTION: How Many TOTAL are Incarcerated at GITMO?
ANSWER: 40 who are classified as AUMF and have not been charged, 5 who are part of the KSM et al proceedings from 9/11, One from the USS Cole Bombings, 1 from the JW Marriot Attack, 1 who had conducted various attacks in Afghanistan, and one who was just recently cleared of all charges.
---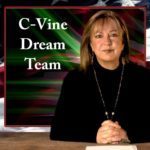 Linda Forsythe: is a Citizen Journalist and News Commentator in C-VINE News.
She is also the FOUNDER and architect of the C-VINE Network that includes Breaking News and an International Forum. The Network includes a section for Education and many Social Media pages where the public can discuss or research News Stories.  In addition, a Citizen Journalist Program and Licensed Investigators Team works closely in tandem with the public to bring Late Breaking News.
Linda saw the critical necessity of providing vetted information to the public that would be trusted, sources transparent, and where the people could also be directly involved in fact checking the sources.  There was no better way to do this than to have the citizens of the world be in charge of the news and education… NOT the Government or "For Profit" Main Stream Media.
Linda created the multi-media platform and systematized the integration of News Releases, Volunteers, Social Media Groups, and Educational Channels, so "We the People" could receive vetted, but uncensored information.
C-VINE International is placed in a Charitable Trust to be run by the public and C-VINE Foundation Trustees. C-VINE is supported by donations, volunteers and revenue made from renting space on the Educational Channels. Zero advertising is allowed.