November 21, 2019
President Trump suggested that Barack Obama knew of the allegedly illegal conduct committed in order to obtain a warrant to spy on onetime Trump campaign adviser Carter Page.
A former low-level attorney with the FBI is being accused of altering a document that led to the Foreign Intelligence Surveillance Act court granting permission to spy on Page. Justice Department Inspector General Michael Horowitz uncovered the document during his investigation into alleged FISA abuse and passed along the information to U.S. Attorney John Durham, who is pursuing a criminal investigation into the origin of the Russia investigation.
Trump was asked about the attorney who's under investigation during a Friday morning interview on Fox & Friends. He suggested Durham's report will be "historic," leading anchor Steve Doocy to ask if he believes "it could actually go up into the West Wing of the Obama administration?"
"What you're dealing at the highest levels of government," Trump answered. "They were spying on my campaign. This is my opinion. I said it a long time ago. Remember when I put out a tweet? And I talked about the wiretapping, in quotes, meaning modern-day version whatever wiretapping may be. And all hell broke loose."
The president then added, "I think, personally, it went all the way."
"For [John] Brennan, and for [James] Clapper, and for all of these losers that you had over there, I think it is impossible for them to be doing things, and let's see what it all says," he went on. "But it's impossible — Susan Rice, the person that worked at the United Nations, who went after FISA reports and went after reports like she ate them for lunch. Look at the previous administration; they went after like a few. She was getting them at levels nobody even imagined before. It had nothing to do with her. No, I think this goes to the highest level. I hate to say it. I think it's a disgrace."
The change the lawyer who forged the document made was substantive enough to change its meaning. That individual was interviewed by Horowitz. No charges appear to have been filed in court at this time.
---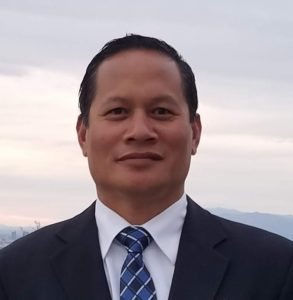 Leonard Bacani is a retired Santa Ana Police Officer and the Founder of HOMELAND SECURITY SERVICES, INC. headquartered in Southern California.HOMELAND SECURITY SERVICES, INC. is a Private Investigation, Private Security firm and State Authorized Training Facility. Contact Leonard at LBacani@hssinc.us for assistance or call the office: (714) 865-1135.      Website: http://www.homelandsecurityservices.com
Follow Leonard on Twitter @LeonardBacani1