November 22, 2019
(Washington, DC) – Judicial Watch announced today it received 35 pages of records of communications between former FBI official Peter Strzok and former FBI attorney Lisa Page that show the attorney representing three of Hillary Clinton's aides met with senior FBI officials.
Two March 2016 emails show then-FBI General Counsel James Baker and then-FBI Deputy Director Andrew McCabe had discussed meeting with attorney Beth Wilkinson, who was representing Clinton aides Cheryl Mills, Heather Samuelson, Jake Sullivan and Philippe Reines. The FBI officials discussed holding "discreet" meetings with Wilkinson in secure locations that were set up to avoid any "stakeouts" by the press. (In a separate Judicial Watch Freedom of Information Act (FOIA) lawsuit, U.S. District Court Judge Royce Lamberth said that he was "dumbfounded" that Cheryl Mills had been given immunity and was allowed to accompany former Secretary of State Hillary Clinton to her FBI interview:
I had myself found that Cheryl Mills had committed perjury and lied under oath in a published opinion I had issued in a Judicial Watch case where I found her unworthy of belief, and I was quite shocked to find out she had been given immunity in — by the Justice Department in the Hillary Clinton email case. So I did not know that until I read the IG report and learned that and that she had accompanied the Secretary to her interview.)
In an email exchange with Deputy Assistant Director in the Counterintelligence Division Jonathan Moffa, Strzok discusses Clinton aides' laptops, and that Wilkinson said that the laptops in the FBI's possession did not contain Clinton's 60,000 emails. She also said that the two laptops that had them are the personal laptops of Mills and Samuelson that were still in use at that time.
The document production is in response to Judicial Watch's January 24, 2018, lawsuit filed after the Department of Justice failed to respond to a December 4, 2017, FOIA request (Judicial Watch v. U.S. Department of Justice (No. 1:18-cv-00154)).
Strzok and Page were lead investigators in the Clinton email and Russia collusion investigations. The records include:
On March 1, 2016 an unidentified official from the FBI Office of General Counsel asks Baker if he'd had a chance to speak with Wilkinson, noting "CES [Counterespionage Section] wants to reach out to discuss scheduling additional interviews but wanted some feedback from you first." Baker replies, "Just did… She appreciated the heads up about the pending press articles. She wants to meet with the DD [Deputy Director] but can only meet on the weekends right now. I will check his availability tomorrow."
In a follow up email thread on March 4, Wilkinson tells Baker that she would be able to do the meeting with McCabe that day. Baker forwards the note to McCabe, saying "Andy, do you want to try to do this today?", and copies numerous top FBI officials, including Michael Steinbach, Bill Priestap, Trisha Anderson, and Page. Page forwards the note to Strzok. Strzok then tells Page that he's been "Talking to DOJ, they ([George] Toscas and CES) have strong opinions about it. Call me." Page replies, "He's not calling. Don't worry about it." Strzok then adds, "Also you need to know what [redacted] and she discussed. I can tell you over lunch…"
In a March 4, 2016, email with the subject line "Interview," Baker emails the same top FBI officials, saying that he's just spoken with Wilkinson and "I think we are now back on track. She is going to call [redacted] today or tomorrow about scheduling the next interview. Given the witness's personal schedule, Beth said that it may not happen for a few weeks but she will work that out with [redacted].  We also discussed making sure that this is done in a secure location in a discreet way; she will work with [redacted] and the FBI team on that as well but I said that we will make sure that it happens in a high quality way."
In a follow-up email sent only to Strzok, Baker writes, "She understands that it needs to be in a SCIF [Sensitive Compartmented Information Facility]. She seems more comfortable with NYFO [New York Field Office], but I think would be open to WFO [Washington Field Office] if she can get in and out in a discreet manner (i.e., no chance of a press stakeout or too many people in the office seeing them and having awareness of what is going on). Is there an offsite somewhere in the DC area that might be better? If so, don't tell me where it is."
On March 20, 2016, Strzok emails FBI Deputy Assistant Director Moffa, writing: "Big news of the day? Beth [presumably Wilkinson] said none of the laptops we have had the original 60k [presumably Hillary's 60,000 emails]. The two that did were – and are – the personal laptops of Cheryl [Mills] and Heather [Samuelson]. [Redacted] That they are still using now. Funny that never cane [sic] up before now." Strzok forwards this email with Moffa on to Page with the note: "My frustration."
The new documents show Strzok expressing concern about the office of DNI using private email in an exchange containing information regarding a sensitive U.S.-European Community information sharing agreement. On January 31, 2016, Strzok writes: "GIVEN EVERYTHING GOING ON WHY IS [redacted] USING A YAHOO! ACCOUNT FOR THIS? [Emphasis in original] (Actually, apparently a Yahoo! account from [redacted] iPad") Make him stop!!!!!!"
Page responds: "What do you want me to do?!"
Strzok replies, "I have no idea. It's not clear what account [redacted] iPad used. [Redacted] at DNI is the one with the Yahoo! account. Maybe tell [redacted] with the IC IG [Intelligence Community Inspector General] investigating use of private servers and webmail, perhaps it's not an opportune time for he/DNI staff to be doing the same? I don't know." (Judicial Watch had previously reported that FBI officials used unsecure devices in discussing how the U.S. could improve the sharing of sensitive data with the European Union top executive governing commission.)
In a February 29, 2016 email exchange Strzok tells Page he tried to reach "Bill" [presumably Strzok's boss, Bill Priestap, Assistant Director of FBI Counterintelligence] to get him to pass some information to Baker but was unable to via email. Page says, "Just call him." Strzok replies, "I can't. This isn't life or death and I need to give the chain of command a few minutes to work." Further along, Page agrees, saying, "I totally get it. I completely hate this about our organization, but it is what it is. Np." Strzok responds, "It's necessary to have a chain of command and gatekeepers. Otherwise you'd have 790 idiots calling the GC, EADs, and DD every day."
The FBI will continue producing Strzok-Page documents through 2021.
"These documents show that the Hillary Clinton team had advocates at the top of the Obama FBI – no wonder the investigation was a sham," stated Judicial Watch President Tom Fitton. "With explosive material such as this, no wonder the FBI is slow-rolling the release of Strzok-Page documents to Judicial Watch – wanting to wait until late 2021 to produce records!"
Judicial Watch
---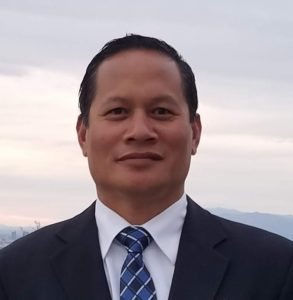 Leonard Bacani is a retired Santa Ana Police Officer and the Founder of HOMELAND SECURITY SERVICES, INC. headquartered in Southern California.HOMELAND SECURITY SERVICES, INC. is a Private Investigation, Private Security firm and State Authorized Training Facility. Contact Leonard at LBacani@hssinc.us for assistance or call the office: (714) 865-1135.      Website: http://www.homelandsecurityservices.com
Follow Leonard on Twitter @LeonardBacani1