Ibrahim al-Qosi in 2012. According to the State Department, he "has encouraged lone-wolf attacks against the United States in online propaganda."
The Sudanese man pleaded guilty at a military commission in exchange for repatriation in 2012 and emerged in Qaeda propaganda in Yemen three years later.
11/19/19
By 
GUANTÁNAMO BAY, Cuba — The United States government on Thursday offered a $4 million reward for information on the whereabouts of a Sudanese man who was convicted of war crimes at Guantánamo, was repatriated in 2012 and is suspected of recruiting for Al Qaeda's branch in Yemen.
It is believed to be the first case of the United States offering a reward for the whereabouts of a prisoner released from Guantánamo by the Obama administration.
In 2014, the United States similarly offered a reward for a Saudi man who had been held at Guantánamo but never charged and was released by the Bush administration in 2006. He was killed in a drone strike in 2015. The State Department declined on Thursday to say whether any money was paid.
The announcement by the State Department of the new bounty on Thursday offered up to $4 million for information on the location of the Sudanese man, Ibrahim al-Qosi, 59. He pleaded guilty at Guantánamo in 2010 to providing support for terrorism and Al Qaeda in exchange for his repatriation. The reward announcement described Mr. al-Qosi as a member of the leadership team of the Yemen-based Al Qaeda in the Arabian Peninsula.
Mr. al-Qosi, an accountant, kept the books for a business owned by the Qaeda founder Osama bin Laden in Khartoum in the early 1990s before Sudan expelled Bin Laden. Mr. al-Qosi then followed him to Afghanistan in 1996 where, the prisoner said in his guilty plea, he performed menial tasks at a Qaeda compound, including running its kitchen and sometimes serving as a driver.
Mr. al-Qosi also said he fired a mortar for a militia helping the Taliban fight the Northern Alliance but said he was not involved with and did not know in advance about the Sept. 11 terrorist attacks. He was captured in Pakistan in 2001 and was among the first detainees brought to Guantánamo, as a suspected Bin Laden bodyguard.
Three years after his repatriation, Mr. al-Qosi began appearing in videos and other publications of Al Qaeda in the Arabian Peninsula and, according to the State Department, "has encouraged lone-wolf attacks against the United States in online propaganda."
Guantánamo today has 40 prisoners, including nine who have been convicted or face charges in the military commissions. The Bush administration released about 540 of the approximately 780 detainees it brought to Guantánamo starting in January 2002. The Obama administration transferred about 200 more.
A report to Congress by the Office of the Director of National Intelligence, which was released in June, said that this year the United States intelligence community had identified 67 living and at-large former Guantánamo prisoners who after being sent elsewhere engaged in terrorist or insurgent activities. Seven of them were released by the Obama administration.
The report said the intelligence community had identified another 78 at-large former Guantanamo prisoners who were suspected of engaging in terrorist or insurgent activities.
---
Originally Published:
The New York Times
Verified fact checking of contents by C-VINE Investigative Citizen Journalist, Leonard Bacani.
---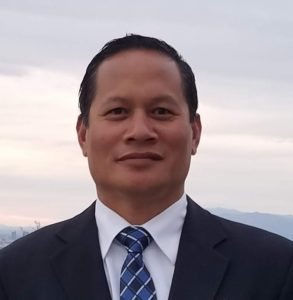 Leonard Bacani is a retired Santa Ana Police Officer and the Founder of HOMELAND SECURITY SERVICES, INC. headquartered in Southern California.HOMELAND SECURITY SERVICES, INC. is a Private Investigation, Private Security firm and State Authorized Training Facility. Contact Leonard at LBacani@hssinc.us for assistance or call the office: (714) 865-1135.      Website: http://www.homelandsecurityservices.com
Follow Leonard on Twitter @LeonardBacani1