C-VINE News Network founder Linda Forsythe on Awakened Nation® with Brad Szollose
Season 2: Episode 25:
What if you were so frustrated with the mainstream news that you started your own News Network? That's exactly what Linda Forsythe did.
With her army of Citizen Journalists and retired police and government officials, Linda has set strict guidelines for journalism that gets to the truth.
News like the Military Tribunals taking place RIGHT NOW that is NOT being covered by the mainstream.
This is a controversial episode for sure as Linda breaks down the progress on the 911 testimony.
About Linda Forsythe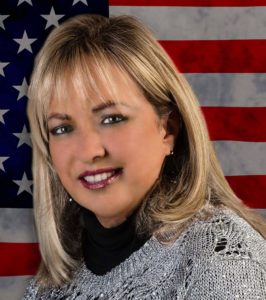 Linda Forsythe is the founder and creator of the C-VINE International News Network. What started out as a "grassroots" movement between Patriot friends, has caught fire and exploded in a virulent manner globally!
C-VINE News has been placed in a Charitable Trust as a Foundation for Patriots around the world who have banded together to TAKE CHARGE of the news they receive. Now up to 45,000 active VOLUNTEERS are on assignment to investigate, vet, write news releases, and film breaking news stories from around the world. Many act as Digital Soldiers who help the news to spread on Social Media that has managed to beat the Conservative News censorship.
They also send a representative each month to cover the 9/11, KSM et al… Military Tribunals LIVE from GTMO via CCTV from Ft. Meade in Maryland.
About your host, Brad Szollose: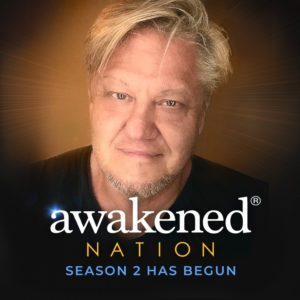 First things, first. How do you say Szollose? It's pronounced zol-us.
From founding partner and CMO of K2  Design, Inc. the first Digital Agency to go public on NASDAQ to international leadership development expert, Brad Szollose has worked with household names like MasterCard, American Management Association and Tony Robbins, to create leadership training programs for a new generation.
As a creative director, he has been the creative force behind hundreds of high-end corporate events, personal and consumer brands, and website launches.
Brad is the recipient of the Corporate  Identity Design Award and the Axiom Business Book Award along with various awards for website and print design.
As a C-Level executive at K2, his unique management model was awarded the Arthur Andersen New York Enterprise  Award for Best Practices in Fostering Innovation Amongst Employees  (Workforce Culture).
Brad continues to challenge the status quo with his new book, Liquid Leadership 2.0, and his new podcast, Awakened Nation®.
https://podcasts.apple.com/us/podcast/awakened-nation/id1470228732?ign-mpt=uo%3D4
You can follow Awakened Nation on the following platforms:
YouTube: https://www.youtube.com/awakenednationwithbradszollose
Twitter: @awakened_nation
Facebook: https://www.facebook.com/groups/AwakenedNationwithBradSzollose/