June 5, 2019
UPDATE:
Arkansas judge seals police records in killing of former senator Linda Collins-Smith
KATV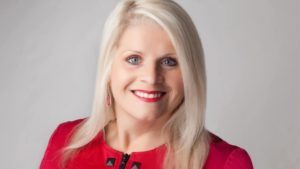 The Randolph County prosecuting attorney's office announced Wednesday that Circuit Judge Harold Erwin had sealed documents and statements obtained by police.
The Randolph County sheriff's office said it will issue a "brief statement" on the case Wednesday. They did not answer.
The order comes after Collins-Smith was found dead from a gunshot wound at her home in Pocahontas on Tuesday. Ken Yang, her former press secretary, has said her death is being investigated as a homicide.
According to Yang, neighbors heard gunshots a day or two before Collins-Smith's body was found. Her body was reportedly wrapped in a blanket.
Smith was a Republican state representative from 2011-2013. She served in the state senate from 2015-2019.
In statement Wednesday, Arkansas Gov. Asa Hutchinson said he was "stunned and saddened" by Collins-Smith's death.
"She was a good person who served in the public arena with passion and conviction," Hutchinson tweeted. "The First Lady and I extend our deepest sympathies to her family and friends during this difficult time."