August 20. 2021 ~ By Jack Phillips ~ The Epoch Times ~
The U.S. Embassy in Kabul warned Americans trying to leave Afghanistan that they should be aware of "the potential of violence and security threats" near the airport.
"We are processing people at multiple gates. Due to large crowds and security concerns, gates may open or close without notice. Please use your best judgment and attempt to enter the airport at any gate that is open," the embassy said in a bulletin on Friday, adding that Americans need to watch out for "ongoing threats."
Several officials, including State Department spokesman Ned Price and Pentagon spokesman John Kirby, said on Thursday that they are not sure how many Americans are still in Afghanistan. However, President Joe Biden a day earlier confirmed between 10,000 and 15,000 U.S. citizens are still there, while tens of thousands more Afghans may try to leave on U.S. military flights.
In its Friday bulletin, the U.S. Embassy again said that the "U.S. government cannot ensure safe passage to the airport" and Americans "should consider traveling to Hamid Karzai International Airport when you judge it is safe to do so."
There have been reports over the past week that the Taliban extremist group has deployed its members around the Kabul airport. Video footage uploaded online showed Taliban members blocking Afghans, ABC News crews, and others from entering the airport. Some Taliban members were seen beating people, including children, amid the evacuation chaos.
Defense Secretary Lloyd Austin confirmed this week that the United States doesn't have the ability to go out and gather large numbers of Americans still inside Kabul, while stressing that the current military mission is intended to secure the Kabul airport.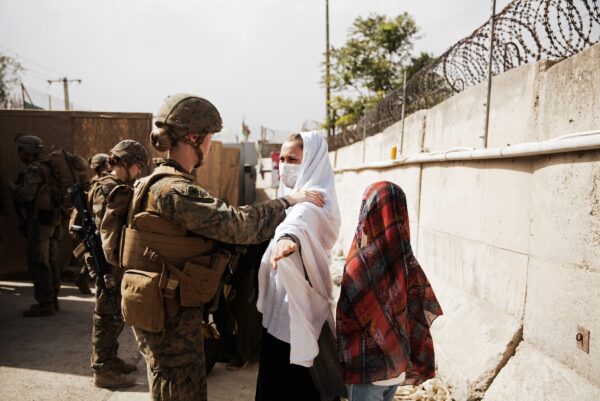 In an update Friday, White House spokeswoman Kate Bedingfield told reporters that some 9,000 people have been evacuated since Sunday night, when Kabul was captured by the Taliban.
"We are working with the Taliban to facilitate safe passage to the airport," she said. "Obviously, as we see these numbers continue to go up each day, that's an encouraging sign. That's a good sign. We're working to move people quickly."
The Biden administration has faced considerable backlash over how it has handled the U.S. withdrawal from Afghanistan, with even former Obama administration officials and world leaders coming out to offer critical comments. Biden, meanwhile, has faced criticism for not taking questions from reporters and not issuing more frequent updates on the situation in Afghanistan.
The White House also received flack for working with the Taliban to allow passage through the airport despite the State Department's No. 2, Wendy Sherman, saying the group is denying certain people from accessing the facility. Video footage also showed members of the extremist group, designated by some agencies as a terrorist organization, shooting into crowds of people in Kabul.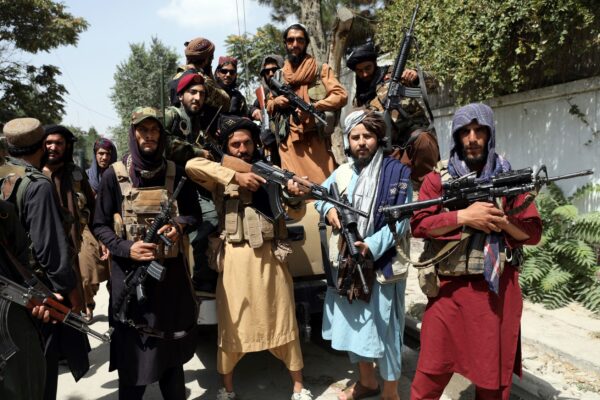 This week, the UK Parliament voted to hold Biden in contempt over how his administration handled the withdrawal.
Sir Keir Starmer, the Labour Party leader, said, "The U.S. is, of course, an important ally, but to overlook the fighting of the Afghan troops and forces, and the fact that they have been at the forefront of that fighting in recent years, is wrong."
Biden, meanwhile, during his public remarks this week has taken a defensive tone and argued the Afghan army was unwilling to fight the Taliban despite the United States providing them with billions of dollars in weapons—much of which was captured by the Taliban this month—and training. He also went back on statements he made in July and told ABC News that he doesn't believe the pullout would be without chaos.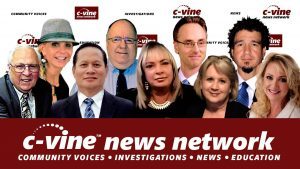 Please click and bookmark:
 C-VINE Social Media Channels 
 *C-VINE.Com, https://c-vine.com
*C-VINE-Telegram,  https://t.me/CVINENEWS
*C-VINE-MeWe, https://mewe.com/join/C-VINE
*C-VINE-Rumble,  https://rumble.com/user/CVINE
*C-VINE YouTube Channel,  https://www.youtube.com/c/CVINENewsNetwork/videos
*C-VINE Commentary & Analysis, https://www.facebook.com/groups/895771901163001/
*C-VINE Business Network,  https://www.facebook.com/groups/1242625425864710
*C-VINE Natural Health News Network, https://www.facebook.com/groups/cvinehealth
*C-VINE Patriot Prayer Brigade, https://www.facebook.com/groups/4826437259486216