March 19, 2020
For the first time in the modern history of the United States, the Department of Defense has been given standby orders to ensure the "continuity of government", in response to the COVID-19 pandemic. These extraordinary measures, which include evacuating White House officials to remote quarantined locations, and devolving the nation's leadership to "second-tier officials", were originally meant for the aftermath of a nuclear war.
However, according to Newsweek, "Above-Top Secret" contingency plans are now in place, in case the nation's Constitutional power successors are incapacitated by the pandemic. Standby orders have been issued for a series of plans under the US Northern Command (NORTHCOM), which was created in response to the 9/11 attacks as a homeland defense military authority.
These operations are codenamed OCTAGON, FREEJACK and ZODIAC, said Newsweek, and include CONPLAN 3400 (homeland defense if the US itself is the battlefield), CONPLAN 3500 (defending civil authorities in an emergency), and CONPLAN 3600 (defending the National Capital Region from an attack). Newsweek added that the Defense Secretary, Mark T. Esper, has authorized NORTHCOM to "prepare to deploy" in support of these "potential extraordinary missions". These include "the possibility of some form of martial law", where military commanders would be given executive powers across the US until a new civilian leadership would emerge.
An added complication to these plans is that the military itself is vulnerable to the coronavirus pandemic, which makes for "extraordinary circumstances", said Newsweek. In recognition of this vulnerability, the Department of Defense has instituted unprecedented restrictions for off-base activities of military personnel. Having first banned overseas travel, the Pentagon is now keeping all uniformed personnel on or nearby military bases across the country and the world. Newsweek added that several other national security agencies are following the Pentagon's contingency plans, and that continuity personnel at the White House are "readying [for an] evacuation".
Author: Joseph Fitsanakis
---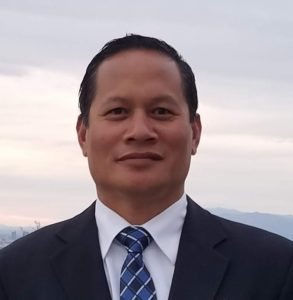 Leonard Bacani is a retired Santa Ana Police Officer and the Founder of HOMELAND SECURITY SERVICES, INC. headquartered in Southern California.HOMELAND SECURITY SERVICES, INC. is a Private Investigation, Private Security firm and State Authorized Training Facility. Contact Leonard at LBacani@hssinc.us for assistance or call the office: (714) 865-1135.      Website: http://www.homelandsecurityservices.com
Follow Leonard on Twitter @LeonardBacani1