November 9, 2021 By Nick Ciolino ~
The White House has no plans to shut down a disputed Great Lakes pipeline that brings some 500,000 barrels of crude oil from Canada into the U.S. each day, a spokeswoman said Nov. 9.
Michigan Gov. Gretchen Whitmer ordered the Line 5 pipeline to be shut down last year.
She said the Calgary-based company that operates it, Enbridge, violated an easement granted decades ago to run a section along state-owned land below the straits of Mackinac.
Enbridge sued claiming the pipeline is a federal matter.
On Oct. 4, Canada backed Enbridge by invoking a 1977 transit pipelines treaty to stall the litigation.
White House deputy press secretary Karine Jean-Pierre told reporters the United States will engage with Canada constructively in negotiations on the matter, but added that is "certainly not an indicator that the U.S. government is considering shutdown.
That is something that we're not going to do," said Jean-Pierre.
She added that Canada is a close ally and key partner in energy trade, as well as efforts to address the climate crisis and protect the environment.
Court documents filed by the federal government say planning is well underway for bilateral talks between the two nations in the dispute over the cross-border pipeline.
A proposed motion, filed last week in U.S. District Court in Michigan, says the first formal negotiating session will happen "shortly."
During a line of questioning Nov. 9, Jean-Pierre told reporters the Army Corps of Engineers (USACE) was reviewing the environmental impact of a potential replacement of the pipeline.
"That is about the potential replacement, not the current line," she said of the USACE study, announced in June.
More than a dozen Republican lawmakers last week sent a letter to President Joe Biden, warning that shutting down the pipeline would further cause gas prices to increase from already-high prices.
The administration also received a letter last week from Michigan's 12 federally recognized Native American tribes, urging the president to back Whitmer's effort to shut down the line.
A section of Line 5 runs on the bottom of the Straits of Mackinac, which connects lakes Huron and Michigan at the top of Michigan's Lower Peninsula.
Whitmer and state Attorney General Dana Nessel, both Democrats, say the pipeline is a grave threat to the Great Lakes and should be closed to prevent spills.
Enbridge says the pipes are in sound condition and have never leaked.
Meanwhile, Energy Secretary Jennifer Granholm, a former Democratic governor of Michigan, told CNN on Nov. 7 that winter energy prices will increase for most Americans this year.
"It will be more expensive this year than last year," Granholm said.
This is consistent with an October report from the federal Energy Information Administration that says U.S. households relying on natural gas for heat and power could spend an average of $746 this winter—a 30 percent increase from last year.
Gasoline prices have also continued to surge, with AAA data showing the average price of a gallon of regular gas rising to a seven-year high of $3.422.
Earlier this year, Biden signed an executive order suspending construction of the Keystone XL pipeline that would have transported crude oil to the interior United States from Alberta, Canada.
That move also drew pushback from the Canadian government.
Jack Phillips contributed to this report.
C-VINE News Volunteer Citizen Journalists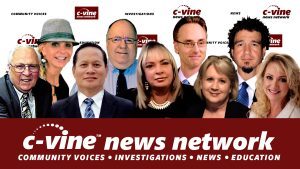 Please click and bookmark:
 C-VINE Social Media Channels 
 *C-VINE.Com, https://c-vine.com
*C-VINE-Telegram,  https://t.me/CVINENEWS
*C-VINE-MeWe, https://mewe.com/join/C-VINE
*C-VINE-Rumble,  https://rumble.com/user/CVINE
*C-VINE YouTube Channel,  https://www.youtube.com/c/CVINENewsNetwork/videos
*C-VINE Commentary & Analysis, https://www.facebook.com/groups/895771901163001/
*C-VINE Business Network,  https://www.facebook.com/groups/1242625425864710
*C-VINE Natural Health News Network, https://www.facebook.com/groups/cvinehealth
*C-VINE Patriot Prayer Brigade, https://www.facebook.com/groups/4826437259486216