April 19, 2020
C-VINE REPORT ~ INTERVIEW WITH JONELL MAPLES OF RAINBOW OAKS RESTAURANT
The times today are unprecedented in that it seems like the whole world was shut down without warning.
People were requested to shelter in their homes because of the Pandemic and all but "Essential Businesses" were shut down. EVERYWHERE.
This report will not go into the discussion about the numbers of those who have contacted the Corona Virus, but will center on the businesses who suddenly find themselves in a crisis situation.
Rumors abound and the landscape appears to change daily. But, one situation remains consistent… business owners are hopping mad as they watch everything they have worked for, evaporate before their eyes.
If you aren't allowed to open your doors to the public, then businesses will fail very quickly.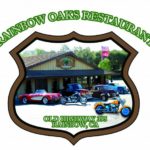 I am interviewing Jonell Maples, who is the owner of Rainbow Oaks Restaurant in Rainbow California. Jonell's Restaurant is extremely popular because of their "down home cooking". Not only that, but they are known across the United States as one of the few who play the National Anthem everyday at Noon, where everyone in the Restaurant Stands and Faces the Flag.  They are also Staunch supporters of our Veterans.
Many people make it a point to pull off the I-15 Fwy to stop and eat in this very small town. The ambiance of Old Town America makes it a favorite stomping ground.
On March 17th, she was mandated to shut everything down so she immediately jumped into action.
Listen to the attached video as she tells her story about the SBA Loan Application Process and the journey.
Jonell says; "So I applied for a Small Business Disaster Loan on Day 1 when my restaurant was shut down on March 17th. Two weeks later, a case worker called me and told me all my documents looked good and I was then sent onto a supervisor, and then onto a couple of attorneys. After that they sent me a document via DocuSign and assigned another case worker. I signed it and after that they contacted me about 3 times. They then called and let me know I was being funded and the funds will show up in my bank account in about 6-10 days. So in all, the whole process took about a month- I was probably one of the first that applied.
As you listen to the rest of the video interview, she talks about how now the funds appear to have dried up and also discusses important observations.
Basically it's about bad money management of the SBA and the on-going obstruction of Congress who chose this period of global crisis to go on vacation.
So that begs the very serious question pointed directly to Congress and various members of the Liberal Government…
 "Are you trying to destroy America"?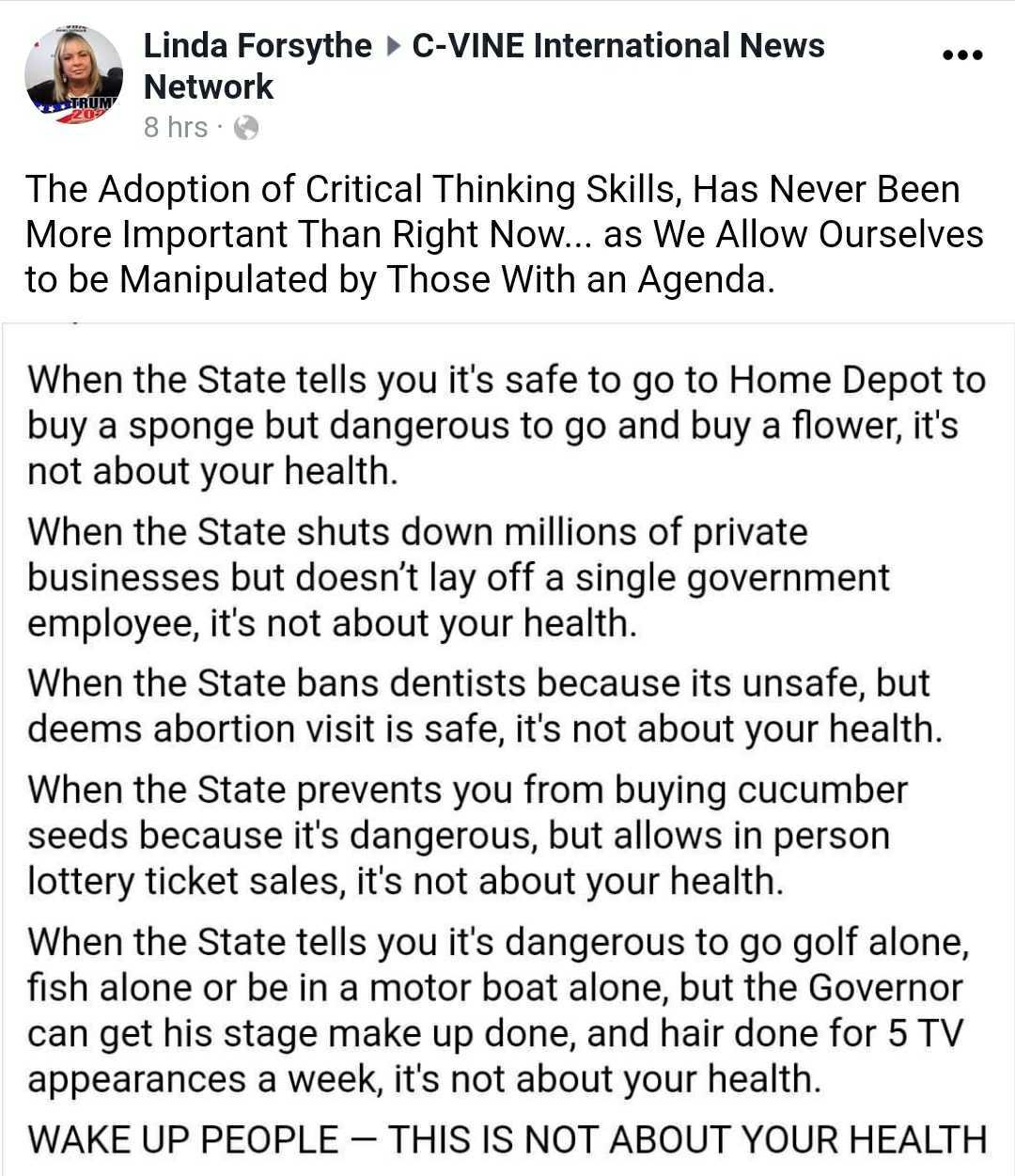 ---
Linda Forsythe is a Volunteer Citizen Journalist. Patriot, Grandma, Reporter of the 9/11, KSM et al,  Pre-trial Tribunals from GTMO and Founder of C-VINE.You May Join Lively Discussions with other Members on the C-VINE Website Forum or on the Facebook GROUP Page here… https://www.facebook.com/groups/CvineNewsTalk/