June 5, 2019
Just the mention of an Arkansas murder brings gasps of disgust and dismay – We are immediately reminded of the deep Clinton corruption and it's connection to the state, and have to wonder if it's in some way connected.
We will eventually find out.
Bonnie Nirgude'
C-Vine Network News
---
Former State Senator Linda Collins-Smith found dead from gunshot wound
BREAKING: Former State Senator Linda Collins-Smith reportedly found dead from a gunshot wound according to her former press secretary Ken Yang. Yang says her death is being investigated as a murder.
According to Yang, neighbors had reportedly heard gunshots a day or two before Collins-Smith was discovered today. Her body was reportedly found wrapped in some sort of blanket.
KAIT8 reports that they are at Collins-Smith's house in Randolph County where police are investigating an unattended death as suspicious.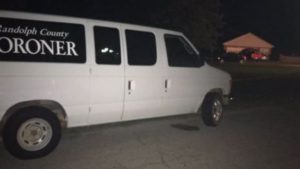 Randolph County police are investigating the death of former State Senator Linda-Collins Smith and Sheriff Bell tells KAIT8 they do not believe the public is in danger. (Photo: KAIT8)