October 19, 2019
Late last month OANN investigative journalist and author Jack Posobiec posted a series of tweets on Sunday detailing Rep. Adam Schiff's actions this past month after receiving the CIA 'whistleblower' report on President Trump's phone call with the newly elected Ukrainian President.
Schiff sent a staffer to Ukraine to meet with the former President Poroshenko after receiving the 'whistleblower' report.
This trip was sponsored by a think tank that receives funding from a program of left-wing billionaire George Soros' Open Society Foundation called "Open Society Initiative for Europe"
Poroshenko was known for his strong ties to the Obama Administration, specifically Obama's point man for Ukraine:
Now this…
A convoy of trucks were seen emptying former President Poroshenko's home this weekend.
CD Media reported:
KYIV — CD Media broke news yesterday of allegations by intelligence sources of extensive money laundering and corruption by former Ukrainian President Petro Poroshenko. We will be releasing detailed information on the schemes to embezzle hundreds of millions of IMF aid money to Ukraine and we can confirm that investigations are under way by the Ukrainian special prosecutor's office.
In the meantime, we think it very interesting that reports are coming out of Ukraine of tens of trucks emptying Poroshenko's palace of belongings in Kyiv.

His right-hand man, Oleg Gladkovskiy-Svinarchuk, was arrested two days ago on corruption charges by the National Anti-Corruption Bureau of Ukraine (NABU). His other confidant Ihor Kononenko has apparently ran away according to reports.

Unofficial – suspected war crimes oligarch Petro Poroshenko is preparing to escape abroad, reported Ukrainian news outlet Vremya [Time].
Local media is also reporting this news.
CD Media is posting updates.
If the reportes are accurate this will be horrific news for the Democrats and Biden Crime Family.
Poroshenko was behind all of the dirty dealings between the corrupt Obama admininstration and the Biden family corruption.
by Jim Hoft
---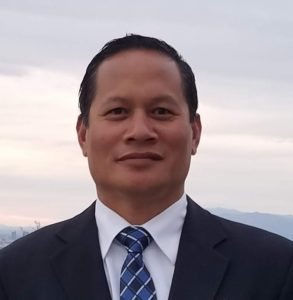 Leonard Bacani is a retired Santa Ana Police Officer and the Founder of HOMELAND SECURITY SERVICES, INC. headquartered in Southern California.HOMELAND SECURITY SERVICES, INC. is a Private Investigation, Private Security firm and State Authorized Training Facility. Contact Leonard at LBacani@hssinc.us for assistance or call the office: (714) 865-1135.      Website: http://www.homelandsecurityservices.com
Follow Leonard on Twitter @LeonardBacani1