By JoLynn Live,
February 12, 2021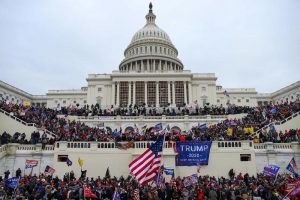 The Country watched in horror as the Capitol building was breached by thugs, actors and unsuspecting participants.
Circulating video clips show Capitol Hill Police 'welcoming' the masses into the halls of Congress. Was this staged?
Meanwhile, President Trump was delivering a moving speech, a 45-minute walk away, encouraging patriotism, free speech and peace.
Somehow, for some reason, Democrats, Rinos and the media spun the story to blame President Trump. It's no surprise. We've seen it before through dozens of oppostion speeches.
Why continue pursuing the fall of Trump if he's not 'in power' anymore?
During President Trump's term, he awakened the right-leaning Patriots to the understanding the (DS) government does not care about Americans, that Patriots are here to serve politicians and to line their pockets. The Swamp is deep. The Swamp is wide!
When President Trump was in office, America entered no wars.  He restored our military, took care of our Veterans and encouraged every American Patriot to stand for freedom. Is this bad?
During the pandemic, Trump followed the U.S. Constitution, showed how each state is governed by their Governor. Are we happy with how our Governor exercise their leadership? 
President Trump encouraged us everyday, throughout the day, through Twitter, that the power belongs to the people… the People have all the power. Did we listen?
With a little bit of research, it's easy to prove this is true. President Trump showed America these past four years that he was working FOR the people, to restore power to the people, to give freedom back to the people. Those who are awake, understand this.
Now that more and more Americans are waking up, where does one begin their search for the truth?
Those who were censored, banned and black-listed most assuredly were over the target. Begin there. 
The Swamp is deep. The Swamp is wide. It is no wonder the Swamp wants him gone.
Opinion: JoLynn Live, C-VINE Contributor
---

Democrats Have Failed to Tie Capitol Breach to Trump, Says Defense Attorney David Schoen
BY SAMUEL ALLEGRI
February 11, 2021;  UPDATE: February 11, 2021
TheEpochTimes.com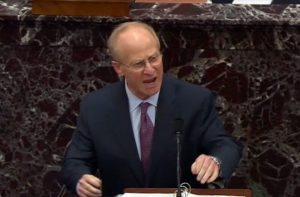 David Schoen, former President Donald Trump's defense attorney, told reporters on Thursday that the Democrats, while "making a movie," have failed to tie the Capitol breach to Trump.
"I think they're making a movie," Schoen said. "You know, they haven't in any way tied it to Donald Trump."
"And I think it's offensive. Quite frankly, it's antithetical [to] the healing process to continue to show the tragedy that happened here that Donald Trump has condemned, and I think it tears at the American people, quite frankly."
A reporter asked the attorney why they broke from the trial to do a live shot.
"It's more of the same thing. They're showing the same repetitive videos. [Making] points that don't exist."
Rep. Jim Jordan (R-Ohio) told Fox on Wednesday that although the Democrats highlighted Trump's "fight like hell" remark numerous times, they obviated completely another section of Trump's speech where he told protestors to be peaceful.
"Peacefully and patriotically make your voices heard," Trump said on Jan 6.
"The one line from the president's speech that wasn't in the Democrats' video is the line that's most important, and that's where the president said, 'Peacefully and patriotically make your voices heard,'" Jordan said.
Another lawyer representing Trump in the impeachment trial, Bruce Castor, said House Democrats hadn't presented any new information in the nearly eight-hour session on Wednesday.
"Yesterday, we said we didn't dispute that the breach of the capital is a terrible thing, and that mob violence is something that President Trump abhors. So we didn't learn anything today we didn't already know, it's a matter of fact. I wonder why we sat through eight hours of videos that are under dispute," Bruce Castor told reporters as he walked to his car after the session ended.
Although new footage was presented during the trial, no new evidence of the alleged incitement was presented.
Castor said that the defense team won't make any adjustments to the president's defense based on what was presented Wednesday.
"I don't know what the public has seen and I don't think the Democrats revealed anything the public hasn't seen from a different angle; I think it was all angles," he said.
---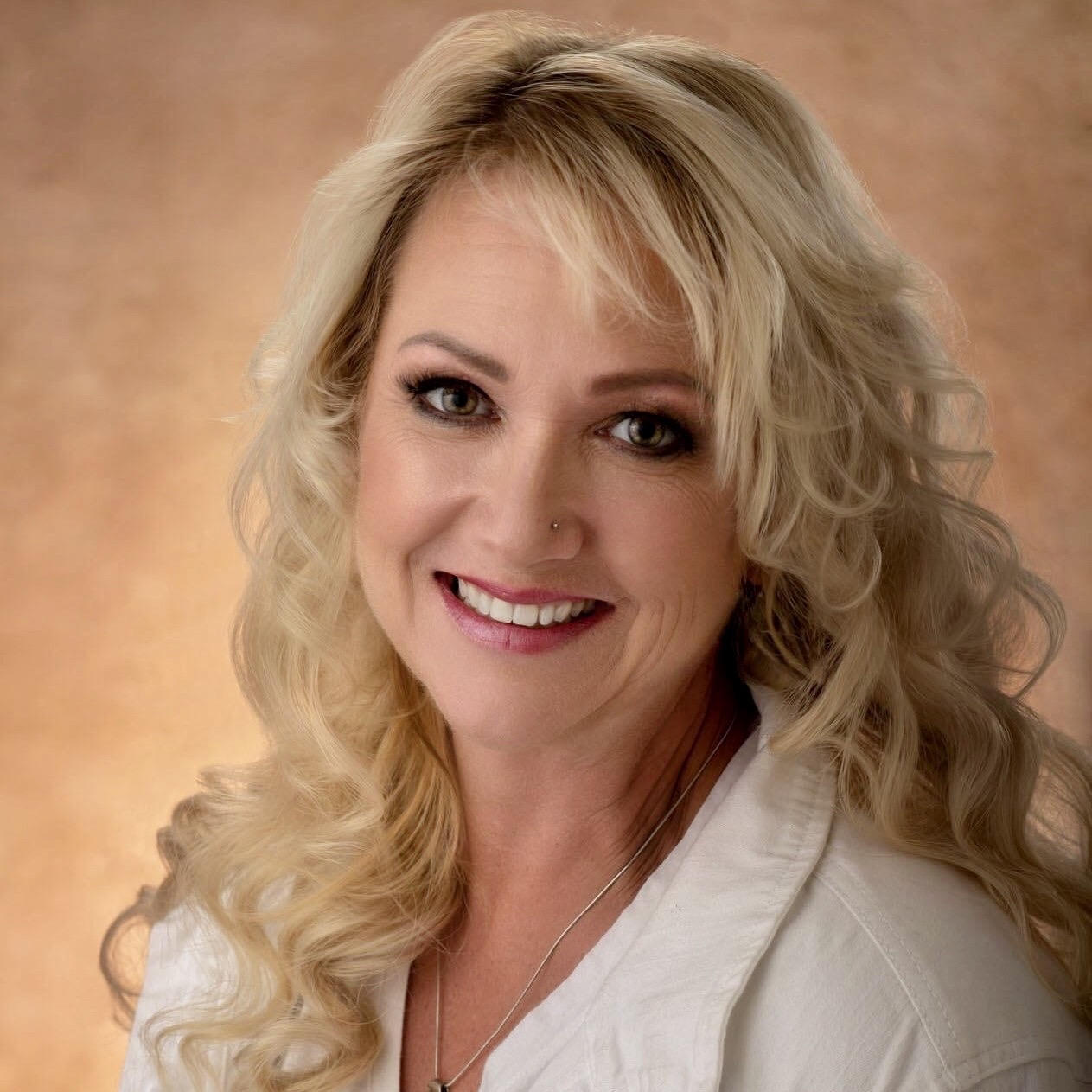 News Posted by: C-VINE Citizen Journalist, JoLynn Live! She is a Singer; a Wife of 37 years; Home-school mom to 10; Grandma to 11; Chicken Farmer; Patriot; and an active C-VINE News contributor.
Opinion: JoLynn Live, C-VINE Contributor
Please bookmark C-VINE.com, Mewe.com (https://mewe.com/join/c-vine), Rumble.com, GAB.com