"For many people of faith, exercising religion is essential, especially during a crisis," DOJ official says.
The Justice Department on Sunday intervened on behalf of a church fighting Virginia Gov. Ralph Northman's virus restrictions in a federal court case that may determine whether religion is an essential service.
The department filed a Statement of Interest in federal court in support of Lighthouse Fellowship Church, a congregation in Chincoteague Island, Virginia, that serves, among others, recovering drug addicts and former prostitutes.
The church says it held a 16-person worship service in its 225-seat sanctuary on Palm Sunday while maintaining rigorous social distancing. At the end of the service, Chincoteague police issued Lighthouse's pastor a criminal citation and summons, based on the Northam's executive order.
Lighthouse sued on Friday, but a judge denied the church's request for preliminary relief, ruling that  "[a]lthough [professional-services] businesses may not be essential, the exception crafted on their behalf is essential to prevent joblessness."
DOJ's filing argues the church can't be treated differently than other businesses and that faith is essential during a pandemic.
"For many people of faith, exercising religion is essential, especially during a crisis," Assistant Attorney General Eric Dreiband said. "The Commonwealth of Virginia has offered no good reason for refusing to trust congregants who promise to use care in worship in the same way it trusts accountants, lawyers, and other workers to do the same."
By John Solomon
---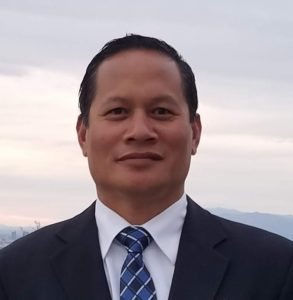 Leonard Bacani is a retired Santa Ana Police Officer and the Founder of HOMELAND SECURITY SERVICES, INC. headquartered in Southern California.HOMELAND SECURITY SERVICES, INC. is a Private Investigation, Private Security firm and State Authorized Training Facility. Contact Leonard at LBacani@hssinc.us for assistance or call the office: (714) 865-1135.      Website: http://www.homelandsecurityservices.com
Follow Leonard on Twitter @LeonardBacani1