May 3, 2020
CVINE Vetted for Accuracy
Can You Even IMAGINE What Could Have Happened Had She Won?
It looks like our 'Protector in Chief' is once again looking out for our best interests, Patriots!
Q has told us that an "insurgency" campaign was in place, and we are now more than ever seeing China's true colors. There is also plenty of compelling evidence that 'the 16 year plan' the Dems had in mind for America was definitely NOT GOOD! They never thought she would lose…but I thank GOD that she DID!
Keeping your finger on the pulse over at https://www.whitehouse.gov/, the official website of 'The People's House', is a really great way to follow the brilliant moves that President Trump is making. You will find a link there within the "News" tab to read all the "Presidential Actions" that are being implemented under the President's watchful eye!
I visit this page frequently, as Trump's announcements often coincide with Q Drop Themes and information about military and legal actions being taken. It's an excellent resource for awakening the sleeping "normies" as well!
Knowledge is POWER! The more you know, the more freedom you shall likely find!
~Opinion Kris Harper
---
Trump Signs Order to Protect the US Electricity System: Energy Department
May 2, 2020
By Reuters via Epoch Times
WASHINGTON—President Donald Trump signed an executive order on May 1 that seeks to protect the U.S. electricity system from cyber and other attacks in a move that could eventually put barriers on some imports from China and Russia.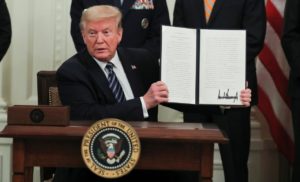 Trump declared in the order that the threat to the U.S. power system represents a national emergency, which allows the government to put in place measures such as the creation of a task force on procurement policies for energy infrastructure.
The order allows the energy secretary, in consultation with other officials, to prohibit acquisition, importation, transfer or installation of power equipment from an adversary that they determine poses a risk of sabotage to the U.S. power system.
"It is imperative the bulk-power system be secured against exploitation and attacks by foreign threats," Energy Secretary Dan Brouillette said in a news release. The order will "greatly diminish the ability of foreign adversaries to target our critical electric infrastructure," he said.
The order defines bulk power equipment as items used in substations, control rooms, or power plants, including nuclear reactors, capacitors, transformers, large generators and backup generators and other equipment.
The order does not mention countries, but the 2019 Worldwide Threat Assessment issued by then—U.S. Director of National Intelligence Dan Coats said that China and Russia and other countries were using cyber techniques to spy on U.S. infrastructure.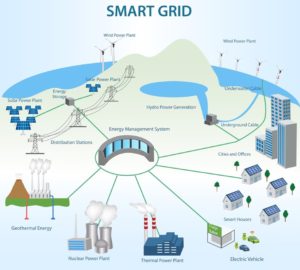 In 2018, the Trump administration blamed the Russian government for a campaign of cyber attacks over at least two years that targeted the power grid including nuclear power and manufacturing facilities. It was the first time Washington publicly accused Moscow of hacking into American energy infrastructure. The power system not only delivers electricity to homes and businesses, but supports the military and emergency systems.
The Energy Department said that government rules about buying equipment for the power grid "often result in contracts being awarded to the lowest-cost bids, a vulnerability that can be exploited by those with malicious intent."
The order authorizes Brouillette to work with Trump's Cabinet and the energy industry on protecting the electricity system.
The task force will be chaired by the energy secretary, or someone designated by that official as well as the secretaries of defense, commerce and the director of national intelligence, among other officials.
By Timothy Gardner, Doina Chiacu and Nichola Groom
---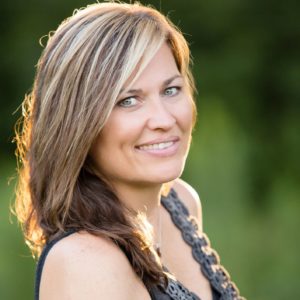 Kris Harper for C-Vine News~
Born Awake! Truth Seeker, Justice Demander, Light Warrior, Pattern Decoder, Dot Connector, Member of Humanity Tribe of ONE. 20 years in trenches… Manifesting Change We can Believe in, whose Time is NOW! WWG1WGA!