July 12, 2019
Epstein Island – that private, exclusive tight-lipped island hangout with a "temple" on it – is finally being exposed for what it is. A dark underworld.  What was the temple used for?
The flight logs show Bill Clinton as a passenger numerous times on Epstein's "Pedo Express", (Hillary, too),  but Bill Clinton denies ever being on the island.  Maybe they were flying to a Bible Belt Conference…?  Guess again.  Maybe they just flew in circles.
Bonnie Nirgude'
---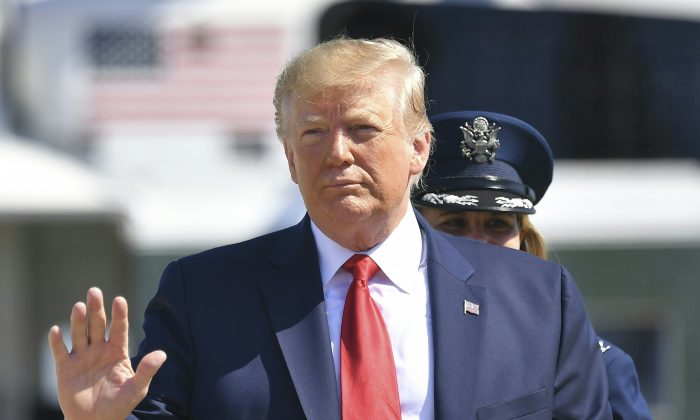 Trump: Find Out Who Went to Jeffrey Epstein's Island
July 12, 2019
Updated: July 12, 2019
President Donald Trump emphasized on July 12 that he was not a fan of Jeffrey Epstein before directing reporters to "find out the people that went to the island" owned by Epstein.
Trump was speaking to reporters in Washington before departing on a trip to Wisconsin and Ohio.
Trump said he was "not a fan of Jeffrey Epstein."
"You watch people yesterday saying that I throw him out of a club. I didn't want anything to do with him and that was many many years ago. It shows you one thing that [I] have good taste," the president said, before turning focus onto the people who gallivanted around the world and to the island with Epstein.
"Now other people, they went all over with him they went to his island. They went all over the place. … His Island, whatever this island was, wherever it is, I was never there," Trump added.
"Find out the people that went to the island."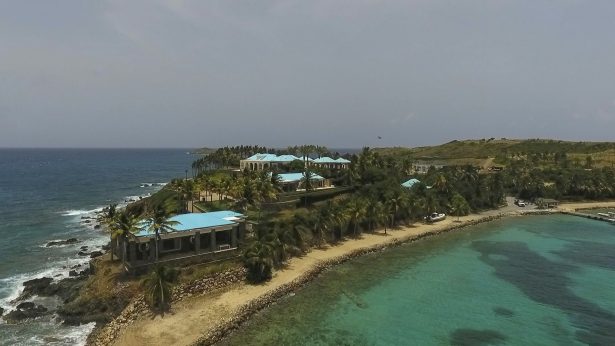 A video frame grab shows an aerial view of Little Saint James Island, in the U. S. Virgin Islands, owned by Jeffrey Epstein. Epstein built on the island a stone mansion with cream-colored walls and a bright turquoise roof surrounded by several other structures including the maids' quarters and a massive, square-shaped white building on one end of the island. (AP Photo/Gianfranco Gaglione)
Epstein's island, Little Saint James, was purchased by the financier more than 20 years ago and has multiple buildings on it, including a temple.
"Everybody called it 'Pedophile Island,'" Kevin Goodrich, who is from nearby St. Thomas and operates boat charters, told the Associated Press recently. "It's our dark corner."
Epstein, 66, was arrested and charged this week with operating a sex trafficking ring out of New York and Florida that primarily involved girls younger than 18, with some as young as 14.
Epstein's island was reportedly part of the sex trafficking ring but that has never been officially confirmed.
Cathy and Miles Alexander, who managed the island for eight years, told the Daily Mail that Britain's Prince Andrew was a visitor to the island, as well as Andrew's now ex-wife Sarah Ferguson, who visited once with her daughters.
Model Naomi Campbell, Ghislaine Maxwell, Epstein's former girlfriend, and Lord Mandelson also visited the island, the Mail reported.
Victoria's Secret mogul Les Wexner, who was one of Epstein's main clients, visited the island at least once, a former Epstein employee told Bloomberg. Victoria's Secret models were also among the guests the employee saw.
Scientist Stephen Hawking visited the island in 2006 while attending a conference on St. Thomas that was funded by Epstein, reported The Telegraph. Three Nobel laureates were also visitors, including Lawrence Krauss, an American professor.
Krauss defended Epstein in 2011, telling the Daily Beast: "As a scientist I always judge things on empirical evidence and he always has women ages 19 to 23 around him, but I've never seen anything else, so as a scientist, my presumption is that whatever the problems were I would believe him over other people."
According to Newsweek, pictures also showed American physicist David Gross, Harvard professor Lisa Randall, and Nobel laureates Gerard t'Hooft and Frank Wilczek have been on the island before.
T'Hooft told Buzzfeed he hadn't seen Epstein since 2006 while Wilczek acknowledged attending events that Epstein financed but claimed to be unaware of the serious charges against him "until quite recently."
Former president Bill Clinton was on the island at one point, according to Virginia Roberts, one of the women who accused Epstein of molesting her when she was a minor. She said she did not see Clinton having sex with anyone, unlike Prince Andrew.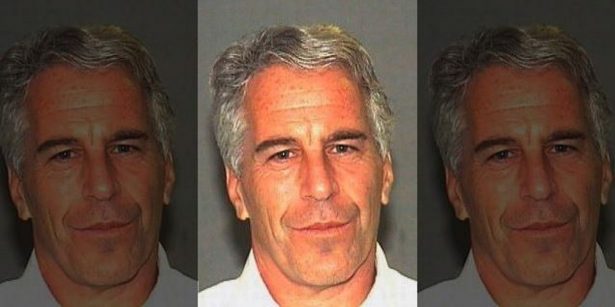 "I remember asking Jeffrey, 'What's Bill Clinton doing here?' kind of thing, and he laughed it off and said, 'Well, he owes me a favor,'" Roberts claimed.
Clinton has denied being on the island, though he admitted being on Epstein's plane multiple times.
The island was said to have a number of young girls regularly walking around.
"I saw some girls who I thought were very young-looking—about 16 or 17 easily—and it bugged me because I have a daughter and, although she was in her 20's, I didn't like the idea that another woman's child was in that situation. I didn't feel comfortable about it," Cathy Alexander told the Mail.
"They looked like they had stepped out of an underwear catalog. They walked around with very few clothes on or lounged around by the pool with nothing on. It was like that most of the time. I was concerned about their ages. A few of them looked very young and I couldn't help but wonder if their mothers knew where they were."