Tucker Carlson said on Wednesday night that documents had gone missing
The documents detailed Hunter Biden's business affairs, Carlson claimed 
He said Fox News sent them by courier Monday from Manhattan to Los Angeles
Carlson was in Los Angeles at the time to interview Hunter's business partner Tony Bobulinski
The host said an employee at the courier company noticed that the envelope was open and the documents were gone in the early hours of Tuesday
He said the courier company conducted a thorough search but could not locate the documents 
Carlson did not say whether Fox News had copies of the documents
During Wednesday's show Carlson also aired new audio from Bobulinski and two more of Hunter's business partners who founded Sinohawk with him 
In the audio Rob Walker says he is worried their story will 'blow up big time' 
UPS says it has found the Hunter Biden package that Tucker Carlson suggested had been deliberately intercepted after he mailed it between his two offices, and says it will return it to the Fox host's team.
Carlson detailed the mystery of the vanishing documents during his Wednesday evening show on Fox News, where he also aired new audio of Hunter Biden's business partners sharing concerns that their secrets would 'blow up big time'.
At 3.44am on Tuesday someone in the courier company noticed that the had been opened and its contents were removed, he said.
Carlson said no one was able to explain where the documents – allegedly damaging to the Bidens – had gone. He did not say whether Fox News had any copies.
He offered no details about what the documents described, merely saying they were 'confidential documents related to the Biden camp' that came from 'a source'.
'We believe they are authentic and, at the time we received them, my executive producer and I were in Los Angeles talking to Tony Bobulinski,' he said, referring to Hunter Biden's business partner.
'So we texted a producer in New York and asked him to send us those documents to LA.
But on Thursday, UPS said it had located them.
'After an extensive search, we have found the contents of the package and are arranging for its return.
'UPS will always focus first on our customers, and will never stop working to solve issues and make things right,' a spokesman said.
'Monday afternoon this week, he shipped the documents overnight to California with a large national carrier, a brand-name company that we've used, you've used countless times.
'But the Biden documents never arrived in Los Angeles.'
Carlson said that on Tuesday morning, the day of the Bobulinski interview, they received word from the shipping company that 'our package had been opened and the contents were missing'.
He said: 'The documents it disappeared.'
Carlson said that the courier company, 'to its credit, took this very seriously' and investigated.
He said they traced the envelope until 3.44am on Tuesday, when an employee at sorting facility in another state notice that the package was 'open and empty'.
Carlson explained: 'The company security team interviewed every one of its employees who touched the envelope we sent.
'They went above and beyond, but found nothing.'
He said the courier company was 'baffled and deeply bothered by this'.
'And so are we,' he concluded.
In his show on Wednesday, Carlson also revisited his interview the previous night with Bobulinski and aired new audio.
In the clips Rob Walker, a former Clinton official and family friend of the Bidens' who was one of the five men in their company Sinohawk, said that he was concerned their story would 'blow up big time'.
Sinohawk, active in 2017 and wound down in 2018, comprised of Hunter Biden, his uncle Jim – Joe's brother – Bobulinski, Walker, and a British businessman James Gilliar.
Gilliar, a British businessman, is based in the Czech Republic.
He had known Bobulinski, Bobulinski said, for many years.
Walker, an investor in tech, was brought into the company by the Bidens. His wife Betsy used to work for Jill Biden.
Walker is heard, on the phone with Bobulinski and Gilliar, saying: 'I just think that if somebody comes out now and verifies the story it blows up big time that's all.'
Gilliar, in a second clip, appears equally concerned, saying: 'We've got this situation now where it's escalating again because somebody, allegedly one of us three, has qualified the story. Already it's back on the front pages.'
Bobulinski, in a third clip, says that their company is attracting attention from the Chinese firm they wish to work with as a result of the Biden name.
'He was there because he was selling his family's name and that's the whole reason why the Chinese were there,' says Bobulinski.
'The Chinese would've never been there if the Biden name wasn't there.'
Carlson did not air anything more to give context of the conversation.
WHO'S WHO IN THE HUNTER FILES
Hunter Biden
Vice president's son was well-known to be seeking business deals in China. He traveled there in 2013 on Air Force Two and introduced his father to a business partner, Jonathan Li. In 2017, after his father left office, he pursued a relationship with Ye Jianming
Ye Jianming
Chairman and founder of CEFC China Energy, 43. A wunderkind of the Chinese energy world. Gave Hunter a diamond in 2017 as they pursued a business relationship. But in November 2017 company was accused of bribery in Africa by the DOJ, and in March 2018 he was arrested in China, reportedly on the orders of Xi Jinping. Has not been seen or heard from since but a prosecution in 2018 saw a senior Communist leader accused of taking bribes from him
Zang Jian Jun
Senior executive at CEFC and also a senior figure in the China Chamber of International Commerce 
 Tony Bobulinski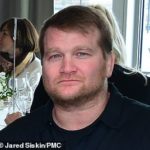 Penn State wrestler and Navy veteran turned-California businessman, 48, who appears to have done other business in China. Unclear how he and Gilliar know each other. Other business ventures include an investment in a Chinese men's clothing company called VLOV
Rob Walker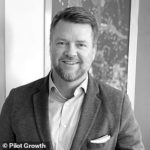 Bill Clinton administration official who is now co-founder of a technology-focused private equity firm, Pilot Growth. His wife Betsy Massey Walker was Jill Biden's assistant when she was Second Lady 
James Gilliar
British-born 56-year-old businessman based in the Czech Republic. Set up jc2r, the company which is in the emails, in 2015. It is no longer active. Gilliar appears to breed race horses with his wife, Erika and appears to also be an adviser to a holding company run by the leader of Abu Dhabi's son
James Biden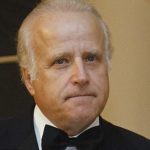 Joe Biden's younger brother and a serial entrepreneur who has long faced claims of profiting from his brother's political career. He and Hunter were in business together in 2006 when they bought investment firm Paradigm Global Advisors which they unwound in 2010 after connections to a Ponzi fraudster emerged
The Chairman and The Big Guy
Said to be Joe Biden in many of the text exchanges although Hunter's messages do not state this.
Tony Bobulinski came forward this week with an audio recording from earlier this month which he claimed showed an associate of Hunter Biden, Rob Walker, trying to silence him.
Bobulinski, a former Navy lieutenant spent six months in business with Hunter and Walker in 2017, trying unsuccessfully to get a joint venture called Sinohawk with a Chinese firm off the ground.
He appeared on Carlson's Fox News show on Tuesday night, where an audio clip was played of Walker allegedly warning Bobulinski not to go public with information about their business.
'If he doesn't come out on record I am providing the facts,' Bobulinski told Walker, whose wife works for Jill Biden.
'You're just going to bury all of us, man,' Walker, described on the show as a Biden family representative, allegedly replied in the October 18 conversation.
During the interview, Bobulinski also claimed that in 2017, he asked Joe Biden's brother Jim – who was part of their business consortium – how he could 'get away with' all their business dealings.
Bobulinski claimed that Jim replied: 'Plausible deniability.'
Bobulinski further claimed during the interview that he had met Joe twice – both times in Los Angeles, on the night of May 2, 2017, and the morning of May 3, 2017.
Bobulinski previously said he had only met Joe once – on the night of May 2.
Russian disinformation?
Bobulinski told Carlson that he felt compelled to come forward following Joe's repeated insistence that he had no involvement in Hunter and Jim's businesses.
Bobulinski's account of his dealings with Hunter, and his allegations about Joe was provided to the Wall Street Journal in late October.
The Journal began investigating the documents Bobulinski provided, and concluded, in a report published on the night of the debate, October 22, that there was no evidence Joe had any role in their company.
The New York Post had by that point published their own story involving Hunter's emails, after Rudy Giuliani – Donald Trump's lawyer – gave the paper a laptop he claimed belonged to Hunter.
The first story, on October 14, claimed that Hunter leveraged his father's name to secure business deals in Ukraine. It did not mention Bobulinski's name.
The following day, October 15, the Post published a second story, marking the first time Bobulinski's name was mentioned.
The Post story looked at Bobulinski's business dealings with Hunter, his uncle Jim and two other men – James Gilliar, a long-time friend of Bobulinski's, and Rob Walker, a friend of the Bidens.
Walker's wife Betsy is Jill Biden's personal assistant.
Bobulinski said that, when people started speculating that he was some sort of Russian pawn, being played to discredit the Bidens so close to the election, he felt compelled to clear his name and publicly tell all he knew.
'They brought in Russian disinformation and basically associated my name with that, which is absolutely disgusting to me and I had to go on the record,' Bobulinski told Carlson.
'We went through three years of every day Russia, Russia, Russia. It's just absurd. The Cold War is over.'
'Bury us all'
Bobulinski concluded that he had to make his case public, and clear his name.
Carlson said: 'The Biden family knew that you were going public with this and you spoke to Rob Walker about it, the self-described Biden family representative. What was his response when you let him know that you were going public with this?'
Bobulinski replied: 'Trying to coach me, trying to say we don't want to do that, we don't want press trucks out in front of our house and we have to move because it's my job and all of that.
'I'm not trying to cause any harm to anyone in this situation, let alone Rob Walker and his family, but basically, his position was if you go on record, you will bury all of us.'
Carlson broadcast the audio of Walker saying 'bury all of us', which had been recorded on October 18.
'If he doesn't come out on record I am providing the facts,' Bobulinski told Walker.
Walker warns him: 'Tony, you're just going to bury all of us, man.'
How it all ended
Bobulinski on Tuesday night provided an extremely complicated story as to how his business dealings with Hunter and Jim, Walker and Gilliar came to an end.
He said that the Chinese partners in the deal promised $10 million – $5 million as their capital funding, and $5 million as a loan to the Bidens.
But as the summer of 2017 dragged on, the money was not forthcoming, and the Chinese company began speaking to Russian investors – a development which worried Bobulinski, as he felt they would miss out to the Russians.
'I did reach out to Hunter Biden in October 2017 asking him if they haven't funded the $10 million to have you done something that I am no,' he said, suggesting that Hunter Biden received money but used it for other purposes.
No evidence was provided of the Chinese ever paying money in to the company, and it was wound up officially in 2018.   
What it means
Bobulinski on Tuesday night repeatedly stressed that he was 'irrelevant' in the story; that he had not wanted to appear on television, but that he felt the story needed to be told.
Asked what he thought this all meant, Bobulinski replied: 'I think they are compromised.
'I just don't see, given the history here, and the facts, how Joe can't be influenced in some manner based on the history that they have with stuff like that.'
Bobulinski said he had received death threats, and had a team of former Navy Seals stationed outside his family's house.
---
Posted by Linda Forsythe ~ Volunteer Citizen Journalist. Patriot, Grandma, Reporter of the 9/11, KSM et al,  Pre-trial Tribunals from GTMO and Founder of C-VINE.
We would be grateful for one time donations at: https://c-vine.com/donate-now/ OR become a Member of C-VINE for a regular monthly donation at: https://c-vine.com/membership-donation/