November 4, 2021 By Katabella Roberts ~
A new breakthrough blood test that can reportedly able to spot more than 50 different types of cancer early on has been hailed as a "ground-breaking advancement" that could have tremendous human and economic benefits.
The test, known as Galleri, was created by California-based biotechnology and pharmaceutical company Grail, which is also in partnership with the Mayo Clinic.
In a large-scale, clinical validation sub-study of circulating cell-free genome atlas (CCGA), the Galleri test detected more than 50 cancer types across all stages through a simple blood draw.
Galleri works by looking for signals in the bloodstream that may be associated with cancer at a blood draw. If such a cancer signal is detected, Galleri results can point to where in the body the cancer is coming from. The results of the test will be available after two weeks.
The Galleri test uses next-generation sequencing (NGS) and machine-learning algorithms to analyze methylation patterns of cell-free DNA (cfDNA) in the bloodstream, which can carry cancer-specific information in its methylation patterns. DNA methylation is a process used by cells to regulate gene expression.
In cancer, abnormal methylation patterns and the resulting changes in gene expression can contribute to tumor growth, which is why certain DNA methylation patterns can be indicative of cancer and provide information about the cancer signal's origin.
If cancer is detected, Galleri identifies the origin of the signal with high accuracy, which can help guide both the individual and health care providers with the next steps in diagnosis.
Galleri is 89 percent accurate in predicting the location of the cancer and has a 0.5 percent false-positive rate, its creators say.
The test is generally recommended for use in adults aged 50 or older who are at a higher risk of developing cancer and should be used in addition to other cancer screening tests, and not as a stand-alone test.
Its creators note that test users should still continue to have other cancer screening tests that their health care provider recommends. They also note that the Galleri test cannot detect all cancers, and it does not measure an individual's genetic risk of developing cancer in the future.
"We are grateful to Mayo Clinic for its dedication to advancing new technologies for early cancer detection and for playing a pivotal role in the development of Galleri," Dr. Josh Ofman, chief medical officer and head of external affairs at GRAIL, said in June. "A simple blood test capable of detecting more than 50 cancers is a ground-breaking advancement and could have a tremendous human and economic benefit."
Currently, recommended cancer screenings in the U.S. only cover five different types of cancer and can only screen for one type at a time. According to Grail, 71 percent of cancer deaths are caused by cancers that are not commonly screened for.
The Galleri test must be ordered by a health care provider who will be able to approve a scheduled blood draw. The current cost of the test is $949 and it is not covered by health insurance, although it may be health savings account (HSA) and flexible spending account (FSA) eligible.
The company says the test has the potential to transform cancer care by reducing cancer deaths and decreasing health care costs by detecting more cancers earlier. The company also claims the product has a low false-positive rate.
The Galleri test has not yet received full approval from the Food and Drug Administration (FDA) but the test will be available in several Mayo Clinic locations this winter, including Rochester, Minnesota; Jacksonville, Florida; and Phoenix. It will also be available at Mayo Clinic Health System sites in southern Minnesota and Wisconsin, CBS reports.
C-VINE News Volunteer Citizen Journalists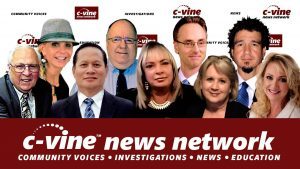 Please click and bookmark:
 C-VINE Social Media Channels 
 *C-VINE.Com, https://c-vine.com
*C-VINE-Telegram,  https://t.me/CVINENEWS
*C-VINE-MeWe, https://mewe.com/join/C-VINE
*C-VINE-Rumble,  https://rumble.com/user/CVINE
*C-VINE YouTube Channel,  https://www.youtube.com/c/CVINENewsNetwork/videos
*C-VINE Commentary & Analysis, https://www.facebook.com/groups/895771901163001/
*C-VINE Business Network,  https://www.facebook.com/groups/1242625425864710
*C-VINE Natural Health News Network, https://www.facebook.com/groups/cvinehealth
*C-VINE Patriot Prayer Brigade, https://www.facebook.com/groups/4826437259486216