New memos reveal Burisma Holdings, Hunter Biden's Ukrainian natural gas company pressured the Obama State Department to help end the corruption investigation during the 2016 election cycle just one month before then-Vice President Joe Biden forced Ukraine to fire Viktor Shokin, the prosecutor probing his son Hunter.
Joe Biden bragged about getting Viktor Shokin fired during a 2018 speech to the Council on Foreign Relations.
The media immediately covered for Biden and said his targeting of Mr. Shokin was totally unrelated to the prosecutor's corruption investigation into Hunter and Burisma Holdings.
New memos released because of a FOIA lawsuit filed by award-winning investigative reporter John Solomon show Burisma Holdings contacted the Obama State Department several times during the 2016 election to discuss ending the probe.
In fact, Burisma Holdings actually name-dropped Hunter Biden when requesting help from the State Department.
John Solomon reported:
During that February 2016 contact, a U.S. representative for Burisma Holdings sought a meeting with Undersecretary of State Catherine A. Novelli to discuss ending the corruption allegations against the Ukrainian firm where Hunter Biden worked as a board member, according to memos obtained under a Freedom of Information Act lawsuit. (I filed that suit this summer with the help of the public interest law firm the Southeastern Legal Foundation.)

Just three weeks before Burisma's overture to State, Ukrainian authorities raided the home of the oligarch who owned the gas firm and employed Hunter Biden, a signal the long-running corruption probe was escalating in the middle of the U.S. presidential election.

Hunter Biden's name, in fact, was specifically invoked by the Burisma representative as a reason the State Department should help, according to a series of email exchanges among U.S. officials trying to arrange the meeting. The subject line for the email exchanges read simply "Burisma."

"Per our conversation, Karen Tramontano of Blue Star Strategies requested a meeting to discuss with U/S Novelli USG remarks alleging Burisma (Ukrainian energy company) of corruption," a Feb. 24, 2016, email between State officials read. "She noted that two high profile U.S. citizens are affiliated with the company (including Hunter Biden as a board member).

"Tramontano would like to talk with U/S Novelli about getting a better understanding of how the U.S. came to the determination that the company is corrupt," the email added. "According to Tramontano there is no evidence of corruption, has been no hearing or process, and evidence to the contrary has not been considered."

The emails show Tramontano was scheduled to meet Novelli on March 1, 2016, and that State Department officials were scrambling to get answers ahead of time from the U.S. embassy in Kiev.

The records don't show whether the meeting actually took place. The FOIA lawsuit is ongoing and State officials are slated to produce additional records in the months ahead.
Hunter Biden by some accounts was being paid over $200,000 a month sitting on the board of Burisma Holdings despite the fact that he had no experience in the field.
As soon as a corruption probe was opened, daddy VP Biden came to the rescue and got the Ukrainian prosecutor fired.
According to the newly released records, Hunter Biden's fellow American board member on Burisma, Devon Archer successfully secured a meeting with then-Secretary of State John Kerry on March 2,2016.
Recall, Devon Archer was also Hunter Biden's partner-in-crime in an American firm named Rosemont Seneca.
"Devon Archer coming to see S today at 3pm – need someone to meet/greet him at C Street," an email from Kerry's office manager reads.
Hunter Biden maintains that he did nothing wrong but conceded in an interview with Good Morning America that working at Burisma was "poor judgment."
Meanwhile, Joe Biden denies there was any corruption and dismisses the handful of reporters who have confronted him about his son's foreign dealings as 'conspiracy theorists.'
Read John Solomon's full report here.
Breaking: Memos detailing Hunter Biden's contacts with Obama State Department released. VP son's Ukrainian gas firm pressed US officials to end corruption allegations … just a month before Joe Biden forced firing of prosecutor overseeing case.
---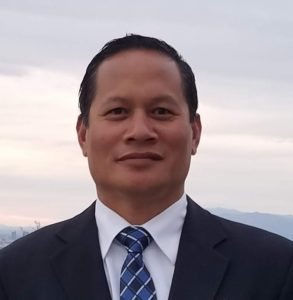 Leonard Bacani is a retired Santa Ana Police Officer and the Founder of HOMELAND SECURITY SERVICES, INC. headquartered in Southern California.HOMELAND SECURITY SERVICES, INC. is a Private Investigation, Private Security firm and State Authorized Training Facility. Contact Leonard at LBacani@hssinc.us for assistance or call the office: (714) 865-1135.      Website: http://www.homelandsecurityservices.com
Follow Leonard on Twitter @LeonardBacani1