By JoLynn Live
February 17, 2021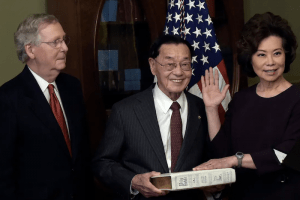 Former President Trump knew if his assets were removed – stature, money, influence; he would know who his true friends were.
Even more than when he first announced his run for Presidency, stepping aside from his four-year term as President, would certainly reveal his adversaries in the shadows. It has.
Just because a politician wears a badge of red doesn't mean he or she is a supporter of the former President's agenda.  It's extremely important to identify that agenda for this can pave the way of understanding to which side a politician is on.
Many who are still asleep actually believe former President Trump has broken the law. He's been investigated by the Left. He's been impeached by the House, however, those on the Left could not throw him out of office. Why?
Either his prosecutors were really bad at their jobs, or President Trump wasn't guilty… of anything.
Patriots have learned to investigate, research, and chase rabbit trails. Some trails go nowhere but many are full of facts, finds and evidence. When Investigative Journalists have tried to share their findings through social media, Big Tech censored, shadow-banned and disabled many accounts. Were our findings a threat to their agenda? 
Mitch McConnell, former Senate Majority Leader, his wife, Elaine Chao, his father-in-law, James S.C. Chao; and their family business dealings all have interesting connections to China.
President Trump brought attention to this. Why?
Continue to ask the questions, do the research, investigate our politicians and their connections to certain countries. Knowing who is in political power and understanding their agenda is critical to America's freedom.
How far do McConnells' business and family ties go…all the way to China.
What does this mean? Let your research decide.
Opinion: JoLynn Live, C-VINE Contributor
---

Kentucky County Demands Mitch McConnell Resign as Republican Senate Leader
BY JACK PHILLIPS
February 17, 2021;  UPDATE: February 17, 2021
TheEpochTimes.com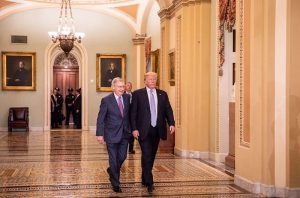 A county Republican Party in Kentucky demanded that Senate Minority Leader Mitch McConnell (R-Ky.) resign as leader after his comments on the Senate floor over the past weekend.
"I do not take this action lightly and understand the ramifications in doing so," says a written statement by Nelson County GOP head Don Thrasher released on Tuesday, noting that he received Trump's statement about McConnell's leadership. "As the highest ranking Republican in that position you are de facto leader of the National Republican Party."
"The overwhelming number of Republicans in Nelson County are not on your side on this issue and I speak on their behalf," he says, writing that McConnell's "leadership does not represent the Republican voters that put our faith in you in the last primary election" before asking the Senate Republican leader to resign.
The Epoch Times reached out to McConnell's office for comment. After Trump's statement was published, McConnell has not issued a public response.
The Nelson County Republican Party censured McConnell last month over the GOP leader's comments on the Senate floor in condemning Trump's speech to supporters on Jan. 6.
On Tuesday evening, Trump released a statement via his Save America PAC and called on Republican senators to abandon McConnell and threatened primary challenges to Republican incumbents.
"Where necessary and appropriate, I will back primary rivals who espouse Making America Great Again and our policy of America First," the former commander-in-chief says in a written statement. The former president also touched on McConnell's family ties to China via his wife Elaine Chao, whose family owns a shipping business that reportedly has close connections with the country.
"McConnell has no credibility on China because of his family's substantial Chinese business holdings," says Trump in the statement.
Also in the statement, Trump paints McConnell as out-of-touch with the GOP's voter base.
McConnell, he says, is responsible for Republicans losing the Senate because he wouldn't support Trump's proposal for $2,000 stimulus checks. Democrats then weaponized Trump's demand and used the $2,000 stimulus payments as a campaign proposal, according to the former president's statement.
McConnell, in a Wall Street Journal article following the impeachment effort, suggested that Trump was the one who was responsible for the Republican Senate majority loss.
"Georgia was a fiasco," McConnell writes. "We all know why that occurred."
Although he voted to acquit Trump during the Senate impeachment trial, McConnell suggested that Trump could face civil or criminal penalties for his speech to supporters on Jan. 6.
"Jan. 6 was a shameful day. A mob bloodied law enforcement and besieged the first branch of government. American citizens tried to use terrorism to stop a democratic proceeding they disliked," McConnell says in the article.
"There is no question former President Trump bears moral responsibility. His supporters stormed the Capitol because of the unhinged falsehoods he shouted into the world's largest megaphone," he continues. "His behavior during and after the chaos was also unconscionable, from attacking Vice President Mike Pence during the riot to praising the criminals after it ended."
---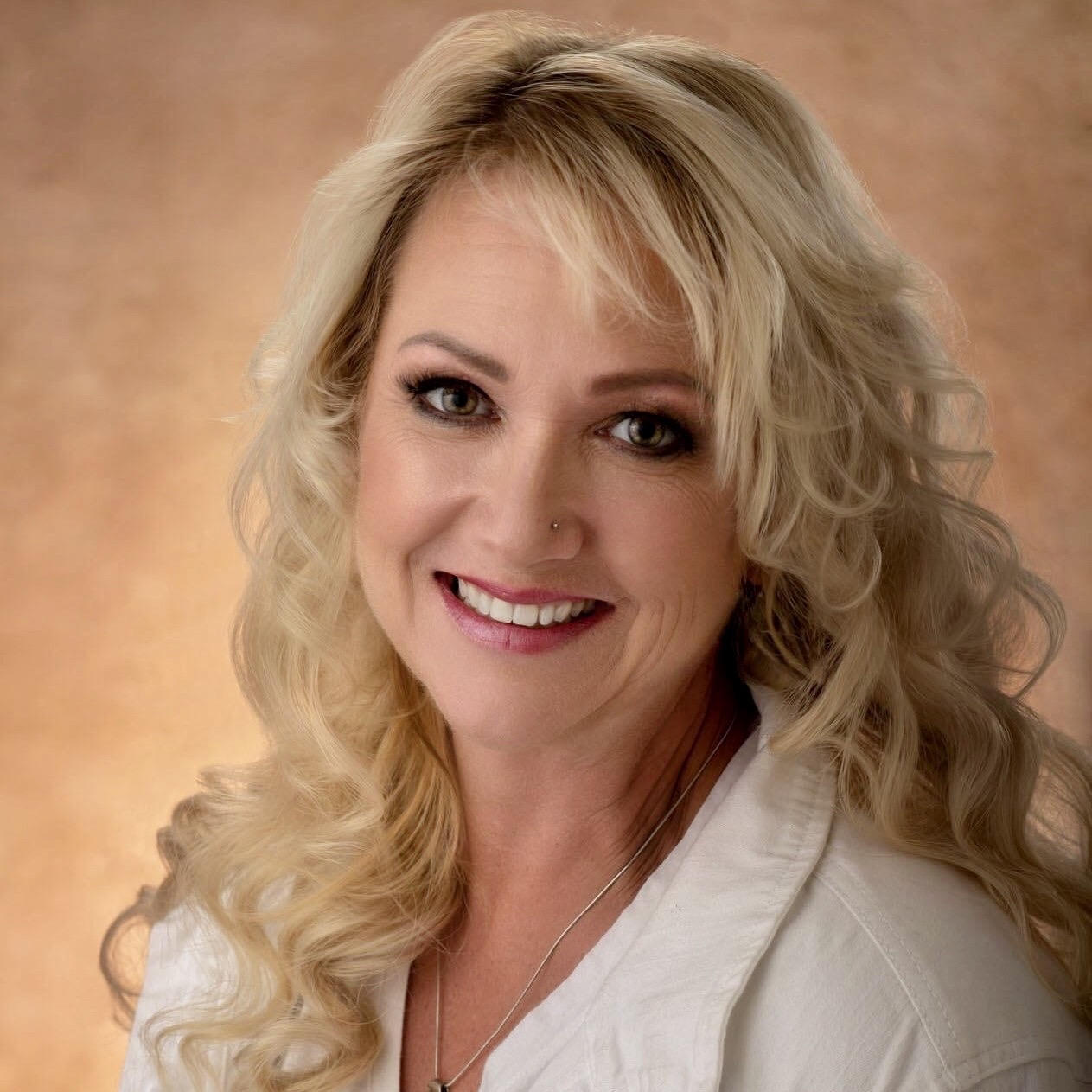 News Posted by: C-VINE Citizen Journalist, JoLynn Live! She is a Singer; a Wife of 37 years; Home-school mom to 10; Grandma to 11; Chicken Farmer; Patriot; and an active C-VINE News contributor.
Opinion: JoLynn Live, C-VINE Contributor
Please bookmark C-VINE.com, Mewe.com (https://mewe.com/join/c-vine), Rumble.com, GAB.com