November 23, 2021 By Jack Phillips ~
Authorities on Monday afternoon identified five people who were killed by an SUV driver who plowed into a parade in Wisconsin on Sunday.
Virginia Sorenson, 79; Leanna Owen, 71; Tamara Durand, 52; Jane Kulich, 52; and Wilhelm Hospel, 82, died in the incident, Waukesha Police Chief Daniel Thompson said in a news conference.
Some of the deceased were involved in the Milwaukee Dancing Grannies, it confirmed on Facebook earlier on Monday, although the group didn't identify them.
"Those who died were extremely passionate Grannies. Their eyes gleamed … joy of being a Grannie. They were the glue … held us together," the group wrote in a statement posted to Facebook, in part. "Our group was doing what they loved, performing in front of crowds in a parade putting smiles on faces of all ages, filling them with joy and happiness."
Sorenson, known as Ginny, was described as the "beating heart" of the Dancing Grannies, according to the Milwaukee Journal-Sentinel. Her husband of 56 years, David Sorenson, told the outlet that his wife had offered to hold a banner and march with the group.
His wife, who is survived by three children and six grandchildren, had enjoyed "everything" about her nearly two decades with the group, Sorenson told the outlet. "She liked the instructing. She liked the dancing and the camaraderie of the women. She liked to perform," he remarked.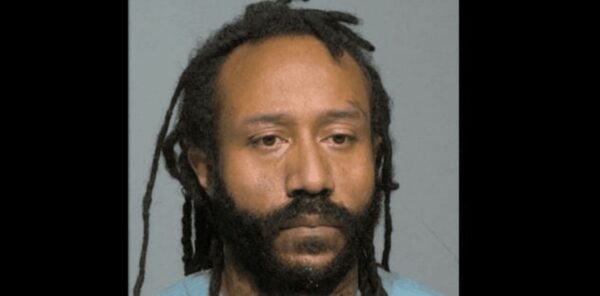 The driver of the SUV, Darrell Brooks, was charged with five counts of intentional homicide, Thompson said. Officials did not elaborate on a possible motive.
Tamara Durand and Leanna Owen also belonged to the Dancing Grannies, while Wilhelm Hospel was the husband of one of the members, according to local reports. Kulich was identified as an employee at a Citizen Bank who was walking with a parade float, reports said.
Among those injured are Romelia Perez and her 11-year-old daughter Camila, said husband Rigoberto Perez in an interview with the New York Post.
"I don't understand," Perez told the outlet. "I was eating with my wife and daughter yesterday. Now they're sleeping in the hospital. It's hard."
At least 18 children were taken to the hospital after the parade, Children's Wisconsin confirmed in a statement on Monday morning.
Thompson stated during the press conference that the parade attack wasn't terrorism-related, adding that Brooks was identified as the only suspect. Brooks was involved in a "domestic dispute" before the incident but wasn't being pursued by officers at the time, Thompson said.
Brooks drove past a police barricade, prompting an officer to fire shots to stop the suspect, Thompson said.
Court records show that Brooks, 39, has a lengthy criminal history that spans decades, with his first coming in 1999.
Officials say suspect involved in 'domestic dispute' before the incident.
C-VINE News Volunteer Citizen Journalists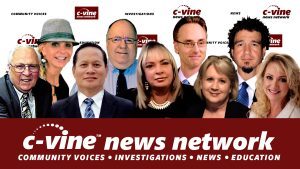 Please click and bookmark:
 C-VINE Social Media Channels 
 *C-VINE.Com, https://c-vine.com
*C-VINE-Telegram,  https://t.me/CVINENEWS
*C-VINE-MeWe, https://mewe.com/join/C-VINE
*C-VINE-Rumble,  https://rumble.com/user/CVINE
*C-VINE YouTube Channel,  https://www.youtube.com/c/CVINENewsNetwork/videos
*C-VINE Commentary & Analysis, https://www.facebook.com/groups/895771901163001/
*C-VINE Business Network,  https://www.facebook.com/groups/1242625425864710
*C-VINE Natural Health News Network, https://www.facebook.com/groups/cvinehealth
*C-VINE Patriot Prayer Brigade, https://www.facebook.com/groups/4826437259486216