"The Inspector General's report is a stunning and unprecedented rebuke of a former Director of the FBI," Sen. Charles Grassley, (R-Iowa) said in a statement.
This is the first of what I expect will be several more ugly and damning rebukes of senior DOJ and FBI officials regarding their actions and biases toward the Trump campaign of 2016."
Trump, who has previously called Comey "a liar," "a leaker," and "a disgrace to the FBI," commented on the inspector general's report on Aug. 29.
"Perhaps never in the history of our Country has someone been more thoroughly disgraced and excoriated than James Comey in the just released Inspector General's Report," Trump wrote on Twitter. "He should be ashamed of himself!"
---
BY
August 29, 2019
Updated: August 29, 2019
Former FBI Director James Comey leaked classified information to his attorneys and violated Department of Justice policies guiding the retention, handling, and dissemination of government documents, according to a report released on Aug. 29 by Department of Justice Inspector General Michael Horowitz.
At one point during the two-year investigation, Horowitz determined that Comey leaked classified information and referred the matter to the Department of Justice (DOJ), which declined prosecution. The DOJ declined to say when the decision was made.
After the DOJ declined prosecution, Horowitz continued the investigation to determine whether Comey violated department and FBI policies.
"We conclude that Comey's retention, handling, and dissemination of certain Memos violated Department and FBI policies, and his FBI Employment Agreement," the report (pdf) states.
Comey wrote seven memos as a record of his conversations with President-elect Donald Trump and later when Trump was president. When Trump fired Comey on May 9, 2017, Comey leaked one memo to The New York Times through his friend and personal attorney, Daniel Richman. Comey claims to have leaked the memo in an attempt to force the appointment of a special counsel. The day after The New York Times published an article based on the memo, Deputy Attorney General Rod Rosenstein appointed special counsel Robert Mueller.
The inspector general found that Comey did not disclose any classified information to the media. Horowitz did determine that a portion of one of the four memos Comey gave to his lawyers contained information classified at the confidential level.
Horowitz delivered a scathing rebuke to Comey in the conclusion of the report, finding that Comey "failed to live up to his responsibility" by disclosing government documents in violation of FBI policy.
"By not safeguarding sensitive information obtained during the course of his FBI employment, and by using it to create public pressure for official action, Comey set a dangerous example for the over 35,000 current FBI employees—and the many thousands more former FBI employees—who similarly have access to or knowledge of non-public information," the report states.
Comey issued a response on Twitter, quoting a portion of the report which dealt with whether Comey violated federal law concerning the disclosure of classified information.
"DOJ IG 'found no evidence that Comey or his attorneys released any of the classified information contained in any of the memos to members of the media,'" Comey wrote. "I don't need a public apology from those who defamed me, but a quick message with a 'sorry we lied about you' would be nice."
"And to all those who've spent two years talking about me 'going to jail' or being a 'liar and a leaker'—ask yourselves why you still trust people who gave you bad info for so long, including the president," Comey added.
Comey wrote seven memos between Jan. 6 and April 11, 2016. He kept the second, fourth, sixth, and seventh memos in a personal safe at his home and the three other memos at the FBI. The inspector general determined that Comey violated department policies when he failed to surrender the memos to the FBI after he was fired. The former FBI director also breached policy when he failed to notify the bureau that he disclosed the documents to his lawyers.
Comey first leaked information to Richman shortly after he was fired on May 9, 2017. Richman admitted being the source for the May 11, 2017, article by The New York Times about Trump asking Comey for his loyalty. Days later, on May 16, 2017, Comey sent a digital photo of the fourth memo to Richman and instructed Richman to provide the photo to a New York Times reporter. The memo contained Trump's asking Comey about "letting Flynn go." On May 17, Rosenstein appointed Mueller.
The special counsel then embarked on a 22-month investigation which finished earlier this year. Mueller concluded that neither Trump nor anyone in his campaign colluded with Russia. Attorney General William Barr determined there was insufficient evidence to bring an obstruction of justice charge against the president.
"Because Comey shamefully leaked information to the press—in blatant violation of FBI policies—the Nation was forced to endure the baseless politically motivated, two-year witch hunt. Comey disgraced himself and his office to further a personal political agenda, and this report further confirms that fact," the White House press secretary said in a statement.
Rep. Doug Collins (R-Ga.) said that the DOJ IG's findings further cement "the need for us to get to the root of how the Russia investigation began."
"It's time to restore Americans' confidence that federal law enforcement is committed to justice and free from political gamesmanship," Collins said in a statement.
"This report confirms that James Comey violated the FBI's own standards of conduct and was dishonest about how he handled classified material."
Horowitz noted that Comey departed from his own guidance in sharing the memos, pointing to Comey's testimony before the House Permanent Select Committee on Intelligence. Comey was reluctant to share details with the committee on March 20, 2017, about the bureau's ongoing Russian interference investigation. He told lawmakers that "the FBI is very careful in how we handle information about our cases and about the people we are investigating."
"Our ability to share details with the Congress and the American people is limited when
those investigations are still open, which I hope makes sense," Comey said. "We need to protect people's privacy…. We just cannot do our work well or fairly if we start talking about it while we're doing it."
The report faults Comey for leaking a memo to The New York Times two months after making that statement, even though the document contained information about an ongoing investigation into Flynn and, as Comey admitted, evidence for a potential obstruction of justice investigation against Trump.
"We have previously faulted Comey for acting unilaterally and inconsistent with Department policy. Comey's unauthorized disclosure of sensitive law enforcement information about the Flynn investigation merits similar criticism," the inspector general stated.
"Comey had several other lawful options available to him to advocate for the appointment of a Special Counsel, which he told us was his goal in making the disclosure. What was not permitted was the unauthorized disclosure of sensitive investigative information, obtained during the course of FBI employment, in order to achieve a personally desired outcome."
According to the report, during the course of the investigation some of Comey's close advisers used words like "surprised," "stunned," "shocked," and "disappointment" when they learned what Comey had done.
The DOJ IG referred the findings to the Department of Justice Office of Professional Responsibility to determine if any action is necessary. The Justice Department declined to comment.
Follow Ivan on Twitter: @ivanpentchoukov
---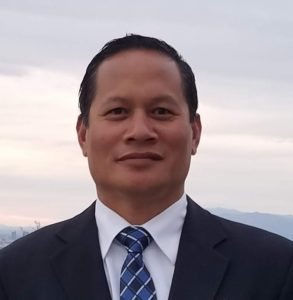 Leonard Bacani is a retired Santa Ana Police Officer and the Founder of HOMELAND SECURITY SERVICES, INC. headquartered in Southern California.HOMELAND SECURITY SERVICES, INC. is a Private Investigation, Private Security firm and State Authorized Training Facility. Contact Leonard at LBacani@hssinc.us for assistance or call the office: (714) 865-1135.      Website: http://www.homelandsecurityservices.com