March 15, 2021
Almost every President-elect has promised to put the American people first. Campaign promises sell well. The only problem is the American people never know if Campaign promises will be kept or if they were made simply to win an election.
'Pro-Life Evangelicals for Biden,' were promised time with the Biden Administration post election to discuss the Hyde Amendment if they endorsed him. Blindly, they did, and now they say they 'feel used and betrayed.' 
After President Trump was elected, Americans' spirits were lifted as we began seeing our new great leader fulfil what he promised. 'Promises made, promises kept,' became a treasured slogan at the Trump rallies. 
He brought jobs back to America, cut our taxes, replaced NAFTA, protected our border with a wall, and a miriad of other things.  During the Trump Administration, our hard-earned money began trickling back into our own pockets. 
'Promises made, promises kept.'
On January 20th, 2021, prior to his departure, President Trump made another promise.  He said, "I'll be back in some form…"
With his track record of keeping his promises, we can certainly count on this!
Opinion: C-VINE Contributor
---


Alabama GOP Presents Framed Resolution to Trump as 'One of the Greatest and Most Effective' Presidents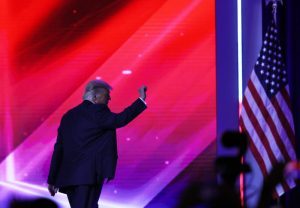 BY SAMUEL ALLEGRI
March 13, 2021 Updated: March 14, 2021
TheEpochTimes.com
The Alabama GOP gave former President Donald Trump a framed copy of a resolution the party passed unanimously, declaring him to be "one of the greatest and most effective presidents" in the history of the United States.
The framed resolution was presented to Trump at Mar-a-Lago on Saturday evening.
"Whereas, President Donald J. Trump was one of the greatest and most effective presidents in the 245-year history of this Republic," the resolution honoring Trump reads at the start.
"President Trump put the American people and the American worker first in all his decisions and policies," it continues.
It then goes on to mention other achievements by the 45th president, such as "Operation Warp Speed," the largest tax cuts in American history, and withdrawal from the Trans-Pacific Partnership Agreement (TPP) and North American Free Trade Agreement (NAFTA), replacing them with the United States–Mexico–Canada Agreement (USMCA.)
"The resolution, basically, it just talks about the greatness of Donald J. Trump, how he made America great again and I hope other states will follow suit," Perry Hooper Jr., a member of the state party's executive committee, told Fox News.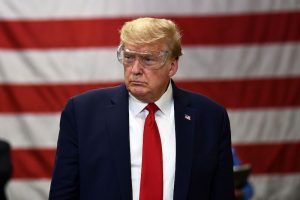 Hooper was Trump's Alabama campaign co-chairman in 2016 and worked on Trump's campaign finance committee ahead of the 2020 election.
"He's just done so many great things," Hooper said. "I was a kid when Reagan was elected and I thought nobody would top the great things Ronald Reagan did. But then comes along Donald J Trump and in my opinion, he's not just one of the great presidents, he is the greatest president we've had in America."
The resolution also praises Trump for standing up to China and revitalizing American manufacturing.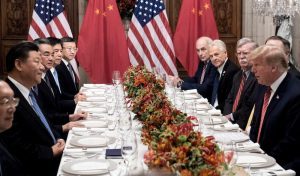 "He stood up to China," the resolution states, "bringing back manufacturing industry to the U.S. and by increasing 'made in the U.S.A.' production while securing access to new markets for America's farmers."
The article also mentions his building up of the military and assigning 220 federal judges "who will interpret the Constitution as written," as well as confirming three judges to the Supreme court.
It says that Trump showed "strength and leadership" internationally by withdrawing from the "shady" Iran nuclear deal and installing the U.S. Embassy in Jerusalem.
"President Trump accomplished more in 48 months than Joe Biden did in 48 years as a senator and vice president," the resolution reads.
---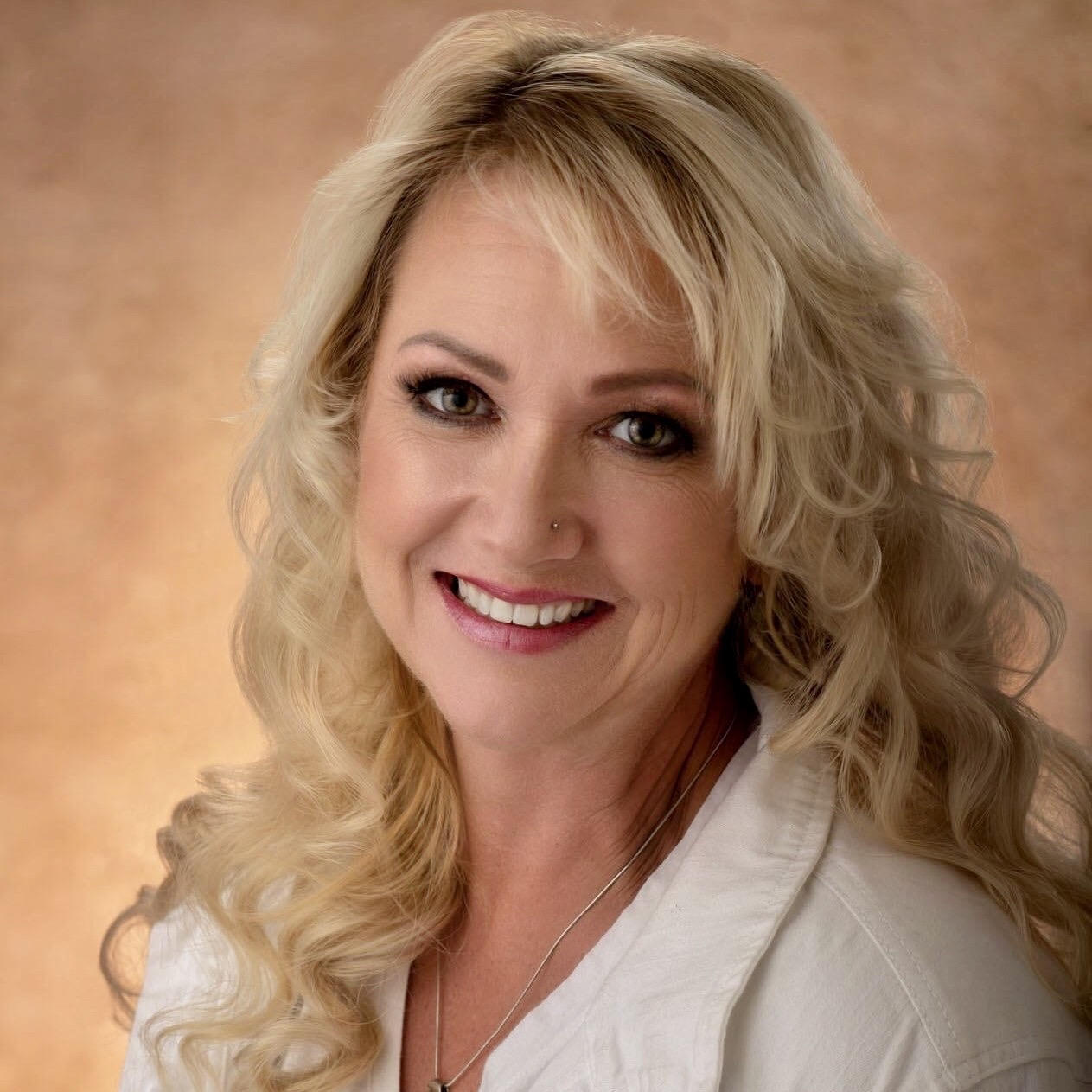 News Posted by: C-VINE Citizen Journalist, JoLynn Live! She is a Singer; a Wife of 37 years; Home-school mom to 10; Grandma to 11; Chicken Farmer; Patriot; and an active C-VINE News contributor.
Please click and bookmark:

 C-VINE Social Media Channels 
 *C-VINE.Com, https://c-vine.com
*C-VINE-MeWe, https://mewe.com/join/C-VINE
*C-VINE-Rumble,  https://rumble.com/user/CVINE
*C-VINE-Parler,  https://parler.com/profile/CVINE/posts
*C-VINE-Telegram,  https://t.me/CVINENEWS
*C-VINE YouTube Channel,  https://www.youtube.com/c/CVINENewsNetwork/videos
*C-VINE Commentary & Analysis, https://www.facebook.com/groups/895771901163001/
*C-VINE Business Network,  https://www.facebook.com/groups/1242625425864710
*C-VINE Natural Health News Network, https://www.facebook.com/groups/cvinehealth
*C-VINE Patriot Prayer Brigade, https://www.facebook.com/groups/482643725948621