September 19, 2021
C-VINE Has Gathered Information for Voters to Consider in California, as We the People Decide if Our Present Circumstances Are Acceptable…
---
Sheriff Chad Bianco of Riverside County in Southern California, gave the following announcement on various Social Media…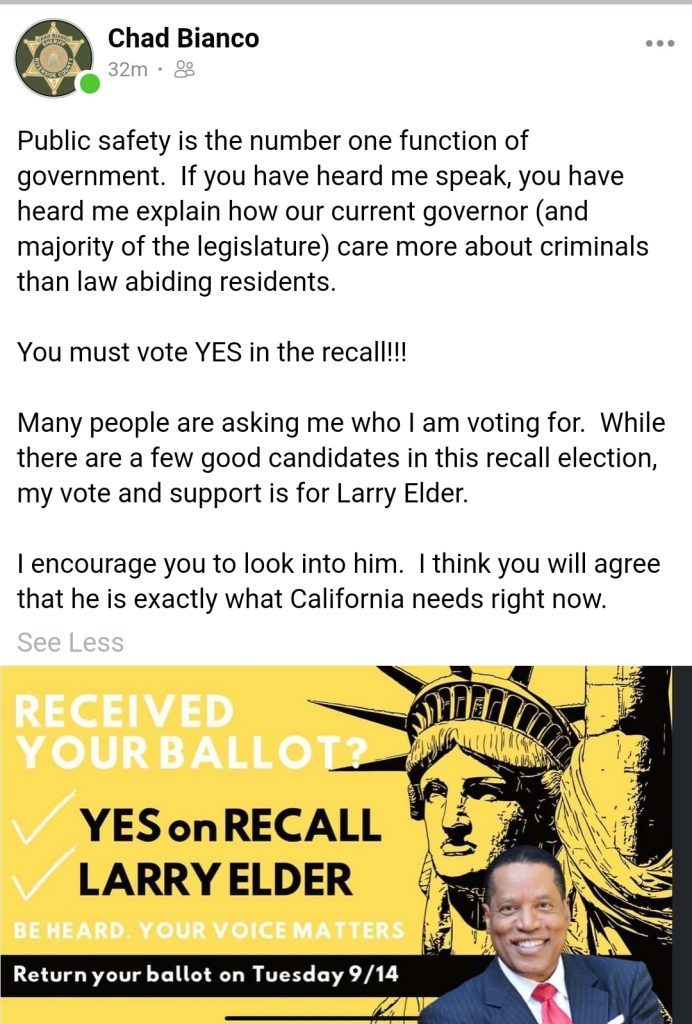 Remember Sheriff Chad stood strong for the rights of those he was elected to serve and spoke out loudly against Governor Newsom violating Constitutional Rights of California Citizens when interviewed on Fox News. He refused to enforce Newsom's Unconstitutional Mandates against those in Riverside County.
Newsom tried to make life miserable for Sheriff Chad, but he refused to be bullied or manipulated.
Many more Sheriffs around the U.S. followed Bianco's example after that Fox News interview.
It is in the Opinion of C-VINE, that Larry Elder has a strong desire to restore California back to its former glory, and will make a powerful force for good working with Sheriff Chad and others who have the same goals in fighting for the will of the people.
Gavin Newsom doesn't agree, and gave a dire warning to Californians in the following report from American Action News….
Newsom Warns Elder Would Bring Trumpism Into California If He's Recalled
The heat is on for California's Democratic governor Gavin Newsom with the recall election less than a month away and his voter support tanking.
He attacked conservative frontrunner, Los Angeles talk show host Larry Elder, at a campaign event over the weekend.
"Though we defeated Trump, we didn't defeat Trumpism. Trumpism is still alive and well, even here in the state of California," Newsom said on Saturday. "If you don't believe me, just consider," he added, "the likely person to enter an oath of office, to enter in the governor's office in just a matter of weeks if we don't reject this recall."
"Why is it important to focus on Larry? Well, to put in perspective what's at stake here," Newsom continued. "He's even more extreme than Trump in many respects."
Last week Elder told a crowd he would immediately repeal mask and vaccine mandates instituted under Newsom if he is elected in the recall.
"This man that I'm going to defeat on September 14, he shut down the state in the most severe way than any of the other 49 governors have," Elder quipped. "When I get elected, assuming there are still facemask mandates and vaccine mandates, they will be repealed right away and then I'll break for breakfast."
He also attacked Newsom for destroying local businesses with extended lockdown orders. "I know how difficult it is to run a business," Elder continued. "Many of them never succeed. Those who do succeed, often run on very thin profit margins, often from payroll to payroll. A third of all small businesses in California are now gone forever because [Newsom] ignored science."
Newsom is clearly shaken by the possibility that Elder might take his job. Last week he told supporters that conservative challenger was two percentage points away from getting into office.
"Now hear this: Larry Elder is just 2 points from being our next governor. Sorry to scare you, but it's true," the liberal governor said in a fundraising email.
Newsom needs 50% of votes to stay in office, while Elder only needs to pull ahead of the other 45 candidates to take up the mantle. A recent poll found that only 48% of California voters want Newsom to stay in office.
"Larry Elder is an anti-vax conspiracy spreader," Newsom desperately warned. "Not the guy you want in office while Delta rages."
Link to report HERE: https://americanactionnews.com/featured/2021/08/17/newsom-warns-elder-would-bring-trumpism-into-california-if-hes-recalled-rs-mf/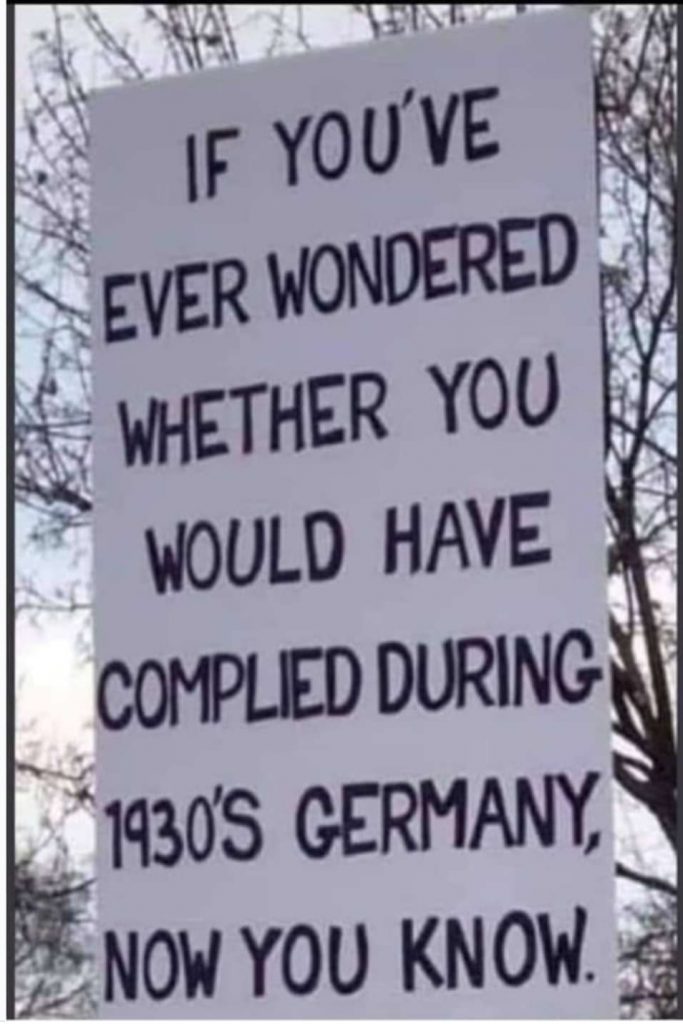 ---
Posted by C-VINE Volunteers