BY: JoLynn Live
June 11, 2021

Brave Parents Unite Against 'Communism' Being Taught In Our Childrens' Classrooms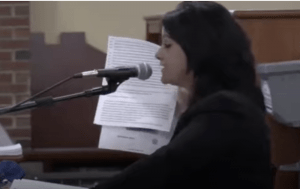 Parents all over the United States are standing up in almost every school board meeting in opposition to the teaching of 'Communist values' over their children.
"Stop teaching our children to hate the police. Stop teaching our children that if they don't agree with the LGBT Community, that they're homophobic," says one mother. "Is this what my tax dollars are going for?"
Many people share the sentiments and applaud these Patriots. The only way forward is to unite and parents every are doing just that.
"This indoctrination is going to end. This cancel culture and systemic racism, is going to end!"
---
Dont Give Up 'Cause It Is Up To Us'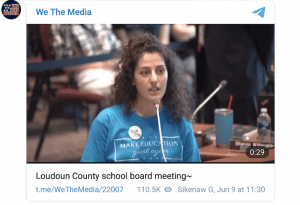 This Fairfax County Public school teacher gives a message of hope to parents, teachers and students who are too afraid to come forward.
"Don't be afraid to speak out for your kids because they are voiceless and rely on you."
Teachers do not work for the school board but for the next generation of children. Students are reminded they are the next generation to become either victims or victors.
The school board apparently had issue with this concerned teacher's speech, for in the end, they cut off her mic as she was peacefully addressing her final grievances with them.
It's time for school board members across America to be reminded that they work not for themselves, but for the tax payers (the parents) and for the children.
---
Vail, AZ. School Board Walks Out Of Meeting,
Parents Then Elect To End Mask Mandate!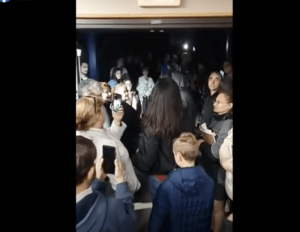 Linda Forsythe contributed to this report.
---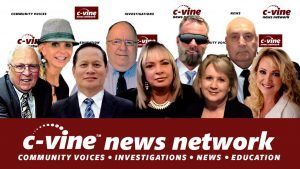 News Posted by: C-VINE Citizen Journalist, JoLynn Live! She is a Singer; a Wife of 37 years; Home-school mom to 10; Grandma to 11; Chicken Farmer; Patriot; and an active C-VINE News contributor.
Please click and bookmark:

 C-VINE Social Media Channels 
 *C-VINE.Com, https://c-vine.com
*C-VINE-Telegram,  https://t.me/CVINENEWS
*C-VINE-MeWe, https://mewe.com/join/C-VINE
*C-VINE-Rumble,  https://rumble.com/user/CVINE
*C-VINE-Parler,  https://parler.com/profile/CVINE/posts
*C-VINE YouTube Channel,  https://www.youtube.com/c/CVINENewsNetwork/videos
*C-VINE Commentary & Analysis, https://www.facebook.com/groups/895771901163001/
*C-VINE Business Network,  https://www.facebook.com/groups/1242625425864710
*C-VINE Natural Health News Network, https://www.facebook.com/groups/cvinehealth
*C-VINE Patriot Prayer Brigade, https://www.facebook.com/groups/4826437259486216