November 25, 2020
~ Opinion ~
We Revolt against ALL politicians who keep messing with our American Traditions!
OUR AMERICAN FREEDOM?
Where has it gone?  Since when do governors have the right to interfere with our lives?  They don't.  So stop giving them the power they otherwise would not have.
"Families don't need lectures on doing "the right thing." They know what's right for them."
It's waaay past time, and we say ENOUGH!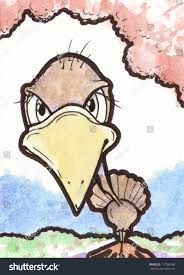 Gobble Gobble Grrrrrrr
~ Bonnie Nirgude'
Do You Agree?  Please comment (let off steam) below ↓
---
Families don't need help from Democrats on deciding whether to see each other for the holidays
Because the pandemic has given Democrats and liberals in the news media yet more reason to be self-important, we've been hearing nonstop in recent weeks that families should forego holiday gatherings this year. It should be done, we're told, so that we can more quickly return to normal (psych!) and "keep each other safe."
Like almost everything else we've been lectured about, the advisement comes with that condescending tone perfected by Democrats and "experts" who believe in their hearts that people can't evaluate their own unique circumstances and make the best choices for themselves without the nagging. But, of course, they can. And the "experts" don't know why your family, or anyone else's, would be perfectly right to have gatherings, even when if it means catching a highly contagious virus.
For a lot of people, the holidays are the only times that they see extended relatives, even grandparents. And maybe this year, those grandparents decide they should sit things out. Or maybe they decide that their days on earth are numbered and seeing their grandchildren, perhaps for the last time, is worth it.
During a layover Tuesday in Atlanta, a senior-year college student who was flying home to see family in Texas told me that his grandparents would be joining their gathering, even after he told them he was concerned for their health. I asked how old they were. He said in their late 70s, putting them in the highest-risk category for those who fall severely ill from the virus. "But they don't care. They said they want to see us anyway," he said.
Another couple I spoke with, who looked to be in their mid-50s, told me they were traveling from Milwaukee to see the woman's parents. I imagine they made that decision because her parents know that there won't be too many Thanksgivings for them after this one.
That decision is something everyone should be comfortable with. Families don't need lectures on doing "the right thing." They know what's right for them.
---
BONNIE NIRGUDE'
As a citizen journalist and investigative reporter, I am committed to accurately reporting the news. Wide awake, never asleep, I grew up in a 1960's patriotic household, aware of the truth behind the false narrative.