May 1, 2020
C-VINE Vetted for Accuracy
Creepy Joe Biden must think we ALL have issues with memory loss?
It was not that long ago when all we heard from the Dems was how "Dr. Christine Ford MUST be believed!"….even though she couldn't remember any relevant details about her supposed 'encounter' with Justice Kavanaugh, and the actual evidence discredited her 'story'!
MY how their narrative has BOOMERANGED, now that it's Biden in the white hot spotlight!
I wonder if we'll hear another 'passionate' speech from Rep. Hirono (HI), asserting men should just "shut up and believe the accusers"?  Nancy Pelosi was recently asked about Joe's 'situation', and wasted no time brushing it off as "not needing a lecture" on her most obvious state of hypocrisy.
Our old friend, Mika, from MSDNC, might want to re-name her program "Mourning Joe", as it surely seems like the current Dem frontrunner of like name looks like he's just about to self-destruct!
Watch for his 'Freudian slip' of potential truth, highlighted in CVINE red, quoted in the article below…..
"They NEVER thought She would lose….."
They're also likely cringing that Joe just asserted his income tax documents are" private documents", and "don't get put out to the public"!
We don't need ancient 'fodder' from your dusty records, Joe! We have real, live, YOU!
Opinion~ Kris Harper
---
Biden Refuses Search for Accuser's Name in Records at University of Delaware
By Ivan Pentchoukov and Zachary Stieber  Epoch Times
May 1, 2020
Presumptive Democratic presidential nominee Joe Biden on May repeatedly refused the idea of searching his voluminous vice presidential records at the University of Delaware for the name of his sexual assault accuser, Tara Reade.
In an interview on "Morning Joe," Biden was asked several times why the records at the university should not be searched. The former vice president argued that Reade's name cannot be in the documents at university because her complaint, if one was filed, would be stored at the National Archives.
Reade, who accuses Biden of sexually assaulting her 27 years ago when she worked as an aide in his office, has said that records of her complaint may be among the hundreds of boxes of Biden's documents at the University.
"A record like this can only be at one place. It would only be at the U—it would not be at the University of Delaware. My archives do not contain personnel files," Biden said. "If that document existed it would be stored at the National Archives where documents from the office she claims to have filed her complaint with are stored."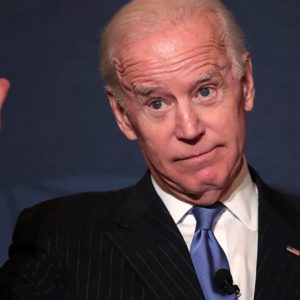 Prior to the interview, Biden released a statement in which he called on the president of the Senate to ask the National Archives to search for Reade's complaint. Biden gifted the University of Delaware with more than 1,800 boxes of documents in 2012.
"We are currently curating the collection, a process that takes a significant amount of time. As the curating process is not complete, the papers are not yet available to the public," the university told The Epoch Times in a statement. "The collection was never made public, as processing is not complete and will not be for some time. It is common archival practice to complete processing of an entire collection prior to public availability."
The National Archives did not respond to a request for information from The Epoch Times, but told Business Insider that they do not keep documents from the office where Reade would have filed her complaint.
When pressed if he would release documents containing Tara Reade's name only, Biden did not answer the question directly and argued that the documents at the university contain some papers from his time in office which could be used as fodder against him during the current presidential race.
"There are no personnel documents. You can't do that. You wouldn't, for example, if you worked with me or I worked for you and you had my income tax returns, you had my whatever. They're private documents. They don't get put out in the public. They're not part of the public record that in fact any senator or vice president or president has in their documents," Biden said.
"Look, there's one place that she could file the complaint and that office at the time was all those records from that office are in the archives and they're controlled by the Senate. That's where personnel documents would be if they exist. That's where the complaint would be if it exists."
Pressed again with the same question, Biden said, "There is nothing. They're not there. I don't understand what the point you're trying to make. There are no personnel records by definition."
When the host returned to the question of the search, Biden was silent for a moment before asking, "Who does that search?"
When the host suggested that the university or a special committee could conduct the search, Biden avoided the premise of the query, saying, "she said she filed a report. She has her employment records still. She says she filed a report with the only office that would have had a report in the United States Senate at the time. If the report was ever filed it was filed there. Period."
During the interview, Biden denied Reade's allegation.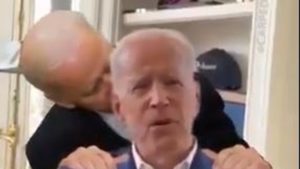 "It is not true. I am saying unequivocally, it never, never happened and it didn't. It never happened."
---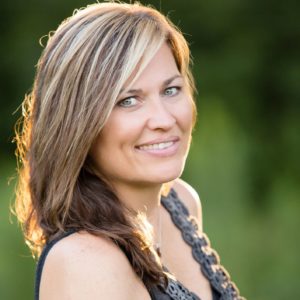 Kris Harper for C-Vine News~
Born Awake! Truth Seeker, Justice Demander, Light Warrior, Pattern Decoder, Dot Connector, Member of Humanity Tribe of ONE. 20 years in trenches… Manifesting Change We can Believe in, whose Time is NOW! WWG1WGA!