Setup Complete! Virus vs. Election. POTUS is 5:5 on the [DS] Playbook. Enjoying the Show?
By Kris Harper
July 31, 2020


X22 Report (C-VINE Vetted)

 
MSM goal? Mail in voting. POTUS goal? Stay positioned ahead of MSM/Deep State goal.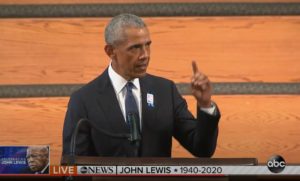 Obama speaks at Rep. John Lewis' funeral, and takes the opportunity to soapbox lecture about voting and voter ID. Classy move! Said no one, ever.  Meanwhile, experiments in mail in voting are showing missing ballots. "What ballots? We don't have any ballots here.", says the US Postal Service, when someone shows up to get them. So far, I give them an A+ in failure to deliver.
Remember our old friend, John Brennan? It seems he has had some difficulty accessing his own secret classified notes. Why? Access Denied! I guess his "memoirs" will have to be written from memory.  (From GITMO, perhaps?) Our condolences, Sir…..
You'll want to familiarize yourself with a new character in the story.  His name is John Bash, and he has apparently been added to AG Barr's team. He's got an interesting past list of accomplishments!
Trump continues to bring our Troops home as he transfers physical duties and financial burdens back to respective countries. It's time everyone pays their own way, as big economic moves are in play!
Frontline Doctors who got censored just keep coming back to the mic. They refuse to be silenced, even as Dr. Fauci ups his game with goggle-wearing suggestions. Does this foreshadow more riots are in our future? Heads on swivels, Patriots! All assets are deployed!  HCQ is a red hot topic as we head into the hot month of August, and I've a feeling it's only going to get hotter!
Rep. Gohmert has tested positive for CCP, and we're waiting to see if he publicly announces HCQ is his treatment of choice. This drug has been around over 65 years, and is already FDA approved safe for use against Malaria. WHY is the State of Ohio now attempting to ban it's prescriptive use? Virus? Election….? It doesn't even feel like a question anymore, does it?
Meanwhile, Trump continues to "troll" the Deep State with his tweets. Today's upheaval came in response to his question about whether the election should be delayed until people could safely and securely vote. The DS is so far behind in this chess game to even see how they're getting played!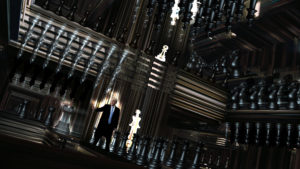 All we need now is the perfect "Kodak moment". Patriots are in Control! The Silent Majority is WINNING!
Opinion: Kris Harper, C-VINE Contributor (Based on the X22 Report)
---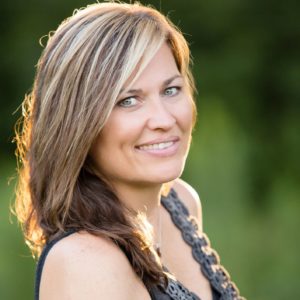 Kris Harper for C-Vine News~
Born Awake! Truth Seeker, Justice Demander, Light Warrior, Pattern Decoder, Dot Connector, Member of Humanity Tribe of ONE. 20 years in trenches… Manifesting Change We can Believe in, whose Time is NOW! WWG1WGA!