July 22, 2019
The Toxic Gang of Four blather on and on, much to the chagrin of the Democrat Party.  Are they coming undone?
Below are several excellent commentaries on the cry and ruckus coming from the Democrat Gang of Four who are truly Anti-American Socialists in Democrat clothes.  Such nice people.  Enjoy the read:
Bonnie Nirgude C-Vine News Network
---
TRUMP SAYS HE DOESN'T BELIEVE THE 'SQUAD' ARE 'CAPABLE OF LOVING OUR COUNTRY'
President Trump is in full gear, painting the Gang of Four as antisemitic and anti-America, while at the same time making them the face of the Democratic Party.
I expect this to pay dividends in the 2020 elections. We know that in a poll of swing voters, AOC has a 22% approval rating and Ilhan Omar weighs in with a 9% approval rate. At the same time, Trump's approval rating shot up four points. Trump says he believes that the Gang of Four, AOC, Rashida Tlaib, Ayanna Pressley and Ilhan Omar, are incapable of loving America. He's right.
They would only love America if they can flood the US with illegal aliens and foster a deep hatred for all things Israel. And to also scrap capitalism for socialism.
---
Rep. Ilhan Omar (D-MN) and the other three freshmen members of the so-called "Squad" have had their love of America called into question by Donald Trump.
The president took to Twitter on Sunday morning to query their loyalty, saying they should apologize to the U.S. as well as Israel for their confrontational behavior, adding America will not be destroyed by their invective: 

"I don't believe the four Congresswomen are capable of loving our Country. They should apologize to America (and Israel) for the horrible (hateful) things they have said. They are destroying the Democrat Party, but are weak & insecure people who can never destroy our great Nation!"
The so-called 'Squad' comprise Reps. Alexandria Ocasio-Cortez (D-NY), Ilhan Omar (D-Rashida Tlaib (D-MI), and Ayanna Pressley (D-MA) and are members of a group called the "Justice Democrats."
They have consistently opposed Trump at every turn and expressed socialist and left-wing ideology while claiming to take on the mantle of the civil rights movement.
All four were elected to the House of Representatives in last November's mid-term elections.
---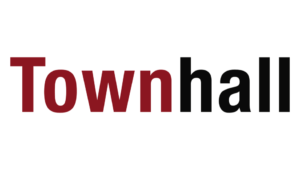 Pushback: Texas Democrat Trashes Ocasio-Cortez And Her Leninist Girl Scout Troop's Agenda
Source: AP Photo
Rep. Henry Cuellar, D-Texas, responded to the threat of a primary from the four female progressive House members known as "the squad" on Tuesday and accused them of being socialists in disguise.
"I mean it's this group called the Justice Democrats. I think they're not Democrats quite honestly," he said on "Your World with Neil Cavuto."
"They're socialists and they want to impose their vision to Texas and we certainly know that in Texas our vision is very different from … what I call these Justice Democrats, which are really socialists. They're not really Democrats."
[…]
Cuellar said he isn't the only Democrat to fall into the squad's crosshairs and claimed some members are being targeted for their support of Israel. He also predicted most Americans wouldn't side with the squad because their values don't line up with most Americans.
"I do know that they are going after different folks, for example, they're going after Juan Vargas… and the reason they're going after him is because he has a very strong pro-Israel voting record," he said.
"And that's just you know, just amazing that they're targeting him. They're going after Jim Costa also. They're going after Lacy Clay. They're going after other folks. But again, their vision is not the vision of most Americans."
~~~
The spat broke wide open when moderate House Democrats and Speaker Pelosi said they were going to take up the Senate's border bill, which did not include any of the provisions that reined in federal law enforcement from enforcing immigration laws. The Senate bill was also bipartisan and the only package that Trump would sign. This infuriated the far left. Now, President Trump trashed this crew over the weekend, saying these women should go back to the countries from whence they came, fix them, and then come back. It wasn't accurate as three of the four were born in the U.S. Yet, the allegations of racism were hurled…again. The liberal media had a meltdown…again. But this was a brilliant move. House Democrats speaking on condition of anonymity told CNN's Jake Tapper that Trump forced the party to re-embrace this far-left slice. It risks defining the Democratic Party nationwide, jeopardize their House majority, and any remarks that are focused on these four and not health care or jobs is a win for the president. They admit Trump outflanked AOC and her crew. They worry how moderate Democrats can be re-elected if these four nationalize the races, which is underway. They are appalled by Trump's tweets but feel conflicted to defend these women over their anti-Semitic antics and rolling out an absurd narrative that the ICE detention facilities are akin to Nazi concentration camps. Trump may have seen the dividends in Democratic infighting, but he wanted an even bigger return on investment. That's defining the House Democrats before they even could prior to the 2020 races and it's making AOC the face of liberal America. Nice work, Mr. President.
And yeah, it's nice that some Democrats see right through the circus these four are hosting. I think more Democratic blood sports are on the horizon.
Biography: 

Matt Vespa is the Senior Editor at Townhall.com. He previously worked for CNSNews.com and was the recipient of Americans for Prosperity Foundation's 2013 Andrew Breitbart Award for Excellence in Online Activism and Investigative Reporting.