A shocking report has revealed the top Arizona official over the election process in the state doesn't exactly have an unbiased perspective.
November 12, 2020
By  Shaun Connell
"The President is on the side of the freaking Nazis. Don't just say stuff – DO SOMETHING!!!" tweeted Katie Hobbs back in 2017. Hobbs is the current Arizona Secretary of State.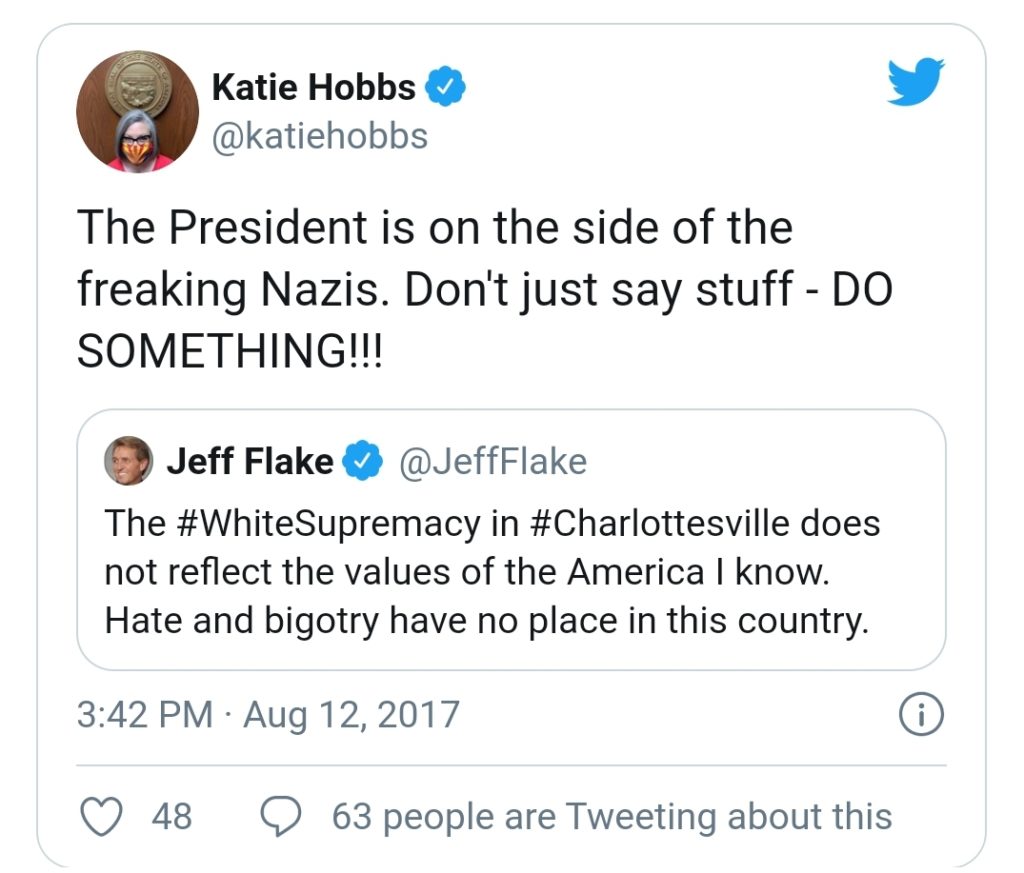 But that's not all. A few days later, Hobbs doubled down: "@realDonaldTrump has made it abundantly clear he's more interested in pandering to his neo-nazi base than being @POTUS for all Americans."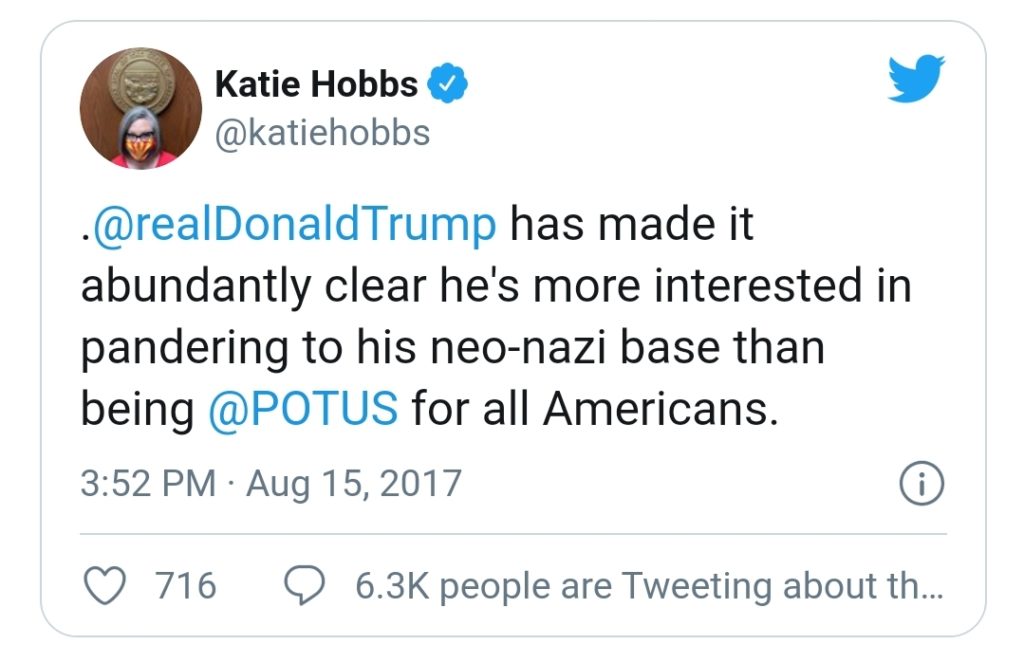 This is the person who overseeing the elections in Arizona. "Hobbs was elected to be Arizona's Secretary of State in 2018 and took office in 2019," reports Washington Examiner. "Before that, she was a state senator and a state representative, first elected to office in 2010."
Nothing to see here. I'm sure everything she has done, will be shown to be completely fair and subjective.
---
POSTED by the C-VINE Dream Team
---