We Learned The Peaceful Protests We Were Told About,
Were Actually Riots 
We Learned The West Coast Fires Are Not Climate Change
But Are Arson
Who Is Behind the Flames Of Deception?
By JoLynn Live
Sept. 14, 2020 


X22 Report (C-VINE Vetted)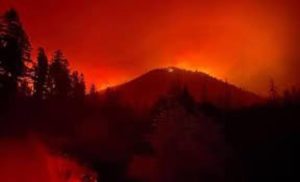 Do you remember when the riots were considered a myth, a conspiracy theory? The reason the Deep State/Corrupt politicians/media had to address this was because the riots were true!  The people weren't going along with their lies anymore. 
Now, we have thousands of wildfires on the West Coast. The Deep State/Corrupt politicians/media are saying these fires are caused by climate change and are not arson-related. The people are not buying their lies anymore. They have lost.
In addition, the mainstream media pushed a narrative through 'The Atlantic' saying, President Trump called a disabled veteran a loser. Then Digital Soldiers began flooding social media with the truth, contradicting their narrative.  Within a couple of hours the lies streaming from 'The Atlantic' were debunked. 
The Silent Majority is growing like never before and it has the DS completely panicked!
ABC News posted, "JUST IN: By a 2-to-1 margin, most Americans think Joe Biden has more respect for those who serve in uniform than Pres. Trump does." Really? Joe Biden has more respect??? We-The-People are not buying that narrative and believe most don't either. 
The MSM has not figured out one very important thing. The media has built such a web of lies that Americans have begun looking elsewhere for their news. They have not figured out they are invisible to the general public.
Al Gore, Hillary Clinton and Nancy Pelosi all said the military would drag Trump out of the White House right after elections because Trump would not concede if he lost the election.  We know these anti-Trumpers are talking about themselves. They are giving away their plan for when they lose. They actually believe Nancy Pelosi will become President due to the chaos which will be created by them. 
The Hill stated, "President Nancy Pelosi? Don't underestimate what she might do in office."  Will they create such chaos after the elections that we may not know who won? But remember, the Silent Majority is in control. The boat parades are boating by the thousands! The rallies, are all showing the Deep State/Corrupt politicians/media, they are no longer in control, but We-The-People are!
Trump is making peace deals all over the Middle East! Remember that fake news narrative over 4 years ago… if Trump gets into office, he'll get us into World War 3? What is happening instead? Peace Treaties! This is the DS's worst nightmare because they have been pushing our wars… they like wars. Wars line their pockets. 
The people don't want wars. We want peace. It's the Deep State who wants wars. Their entire narrative is falling apart!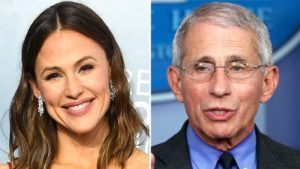 Actress Jennifer Garner, interviewed Dr. Fauci. Interestingly, he admitted he takes Vitamins C & D supplements to keep a healthy immune system. Did he ever tell this to the American public? Did he ever take that urine test requested by Dr. Stella, one of the front line doctors?
On their website, ClinicalTrials.Gov, they are currently undertaking clinical trials on Vitamin C, Vitamin D, Zinc and Hydroxychloroquine. They are at Phase 2, right now. Could this be why Dr. Fauci is taking Vitamins C & D? Could he also be taking Zinc and HCQ?
Trump acknowledged again, that he signed an Executive Order stating he lowered drug prices. How do you weaken organizations where they can't fight back?  Remove their profits.
With Trump lowering drug prices and encouraging generic brands, Big Pharma cannot remain in power. Trump is dismantling their power over us. One of Trump's mottos is: 'Restoring power to the people.' He certainly is!
The BLM group began by chanting, 'Defund the police,' and now are saying 'Death to police.' We saw this yesterday where a person ran up to a police car, shot the officers as they were just sitting inside, completely ambushed by the person. This is a completely coordinated attack by the BLM. 
Many people have been told the BLM is for a good cause. Now that they are linked to 'Death to police,' chants where do they take BLM now? The heroes become criminals and the criminals become heroes. BLM is now considered a hate-group.
If the officers die, there will be a swift, fast trial death penalty for the killer. Blue Lives Matter! The officers both survived their surgeries and are hopeful to make a full recovery.
KUTV 2News reported wildfires on the coast were started by arsonists, between 1:00 and 5:00 am Saturday morning. These fires were intentionally set. This information came from the U.S. Forest Service. Raptor Public 2D is a website which shows fire locations world-wide. Fires are numerous…looks like 1/2 of the U.S. is on fire. There is no way Climate Change could have done this!
FBI Portland says that 'reports that extremists are setting wildfires in Oregon are untrue. Help us stop the spread of misinformation by only sharing information from trusted, official sources.'
The Portland FBI is saying the fires are only being started from natural causes. However, [Cue] gives us credible links of arrests being made for arson. YAKTriNews stated, "Eastern Washington woman arrested for starting fires while crews worked to fix fallen power lines."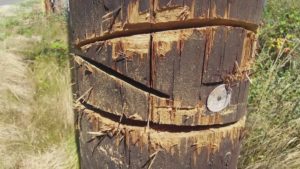 Why were power poles down? They were sliced with a chainsaw. Now, Police and FBI investigate power poles cut with chainsaws on the west side of Washington State, in Snohomish County.
KHQ.com stated, "Arson suspect arrested after allegedly starting multiple fires in Spokane on Monday." Spokane (pronounced, Spo-Can), is on the east side of Washington State bordering Idaho. 
In Oregon, OregonLive.Com broadcasted, "Man arrested on arson allegation in wildfire west of Eugene, deputies say."  "Man seen starting fires at Oregon State park, fire chief says," NBC16.com. Another, KION 5/46 stated, "Woman accused of intentionally starting fires on Highway 101 arrested.
WSPD1pio, says, "We got another one! Great job, Trooper Morefield. A pedestrian decided to match light the grass at SR-512 and SR-7. Citizen observed and alerted 911. After a short foot chase, one is in custody and on his way to jail."
Portland, being a heavy Democratic State, says 56% of their residents say Portland is on the wrong track, while 31% say it's fine. As the fires rage on, the 56% will rise!
Are all these arson fires a myth? Is it all a conspiracy theory? NO! These are people starting real fires? Why is the Portland FBI saying that the arson reports are untrue? More and more reports are coming out with arson arrests out west.
[Cue] knows the danger we are in and warns, "Be safe, stay vigilant!"
ANTIFA redirects to Biden's donation page. Similar to BLM redirecting to the DNC through ActBlue. Biden received 119 Million dollars for his campaign. Furthermore, data shows that half of 2019 donations to ActBlue came from untraceable 'unemployed' donors.
How could it be that 346 Million dollars could come from unemployed sources to ActBlue for liberal causes? Welcome to the [D] Party!
ANTIFA is being used in small donations to fund Biden. BLM is being used in small donation to fund Biden. This skirts around the campaign finance laws of the FEC. ANTIFA and BLM supporters are being used to trickle funds this way. President Trump retweeted that The United States Of America will be designating ANTIFA as a Terrorist Organization.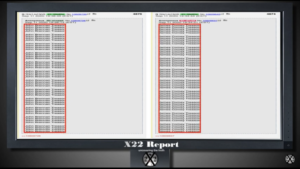 [Cue posts 4674 & 4675]: An Anon posted 'James Comey Treason,' in a straight column many, many times. Then in the next post, 'John Brennan Treason,' is listed in the same way. When both posts are placed side-by-side, they look like twin towers of Treason. This post was posted on 9/11/2020. Coincidence?
Treason for 9/11, Uranium One, E-mail Scandal, Clinton Foundation, etc.
Trump has been draining the Swamp! These individuals have been fired or let go since his arrival: FBI Director, James Comey; Chief of Staff, Jim Rybicki; Deputy Director, Andrew McCabe, Mark Giuliano; Office of General Counsel, Jim Baker; NSCLB Deputy General Counsel, Trisha Anderson; FBI Attorney 1, Tashina (Tash) Gauhar; FBI Attorney 2, Kevin Clinesmith; Special Counsel, Lisa Page; NSB EAD, Michael Steinbach, John Ciacalone; Lead Agent, Peter Strzok; Super Special Agent, Sally Moyer and AD Counter Intelligence Division (CD), E.W. Bill Priestap, Randy Coleman.
Harvey Weinstein, Jeffrey Epstein and Ghislaine Maxwell, have tried to normalize pedophilia. But instead, they were arrested. On Netflix, they have launched a movie called, 'Cuties,' exhibiting little girls. The people have spoken against this and is not welcomed by most.
The future of our Republic is at stake. What we are seeing here is Watergate x1000! During Sept. 14-18 & Sept. 21-25, follow and track events. Bill Barr will receive a confidential report explaining the prosecution by the special counsel. Indictments and prosecutions are forthcoming. Justice is the only way forward.
Opinion: JoLynn Live, C-VINE Contributor (Based on the opinion of the X22 Report)
---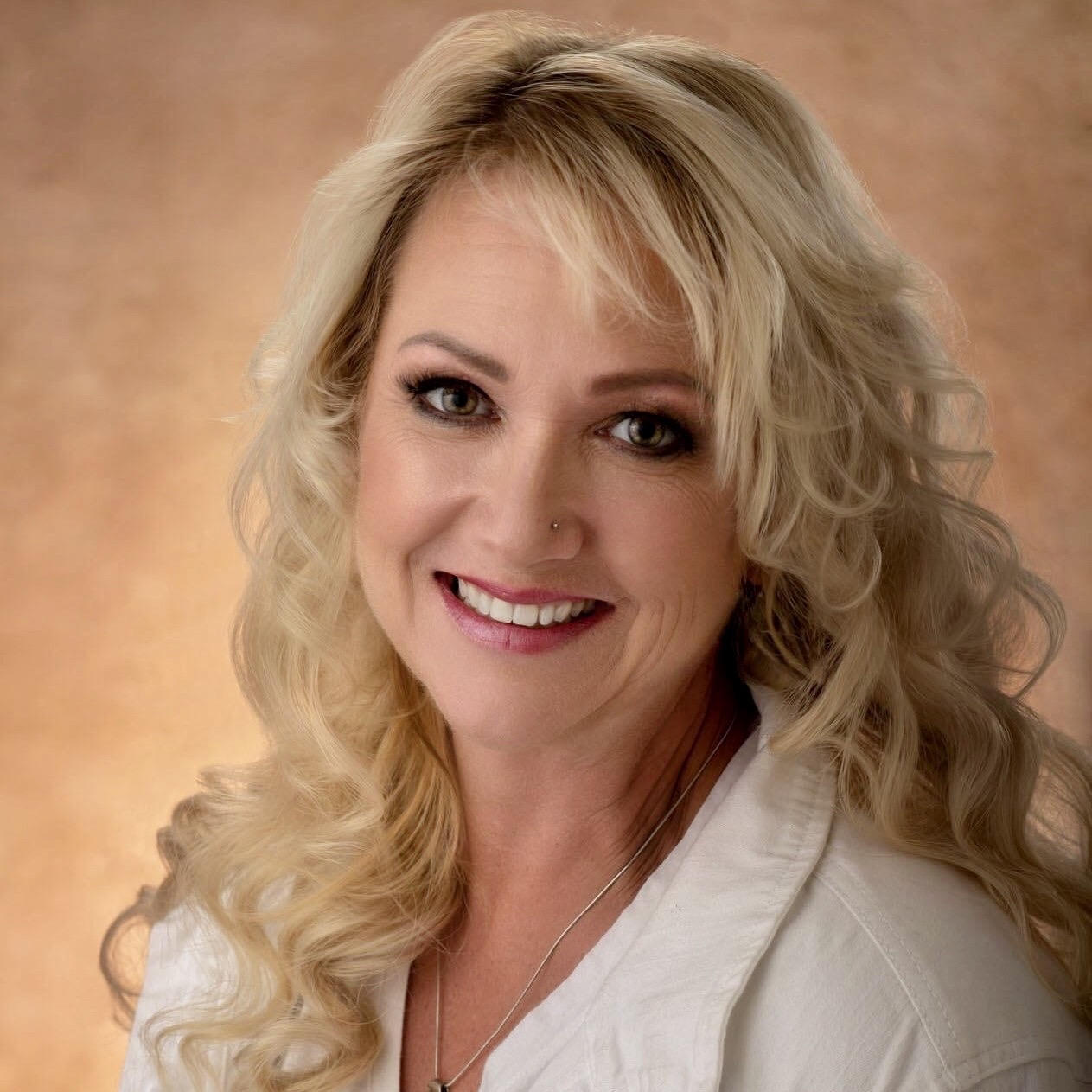 News Posted by: C-VINE Citizen Journalist, JoLynn Live! She is a Singer; a Wife of 36 years; Home-school mom to 10; Grandma to 11; Chicken Farmer; Patriot; and an active C-Vine News contributor.