By JoLynn Live
February 26, 2021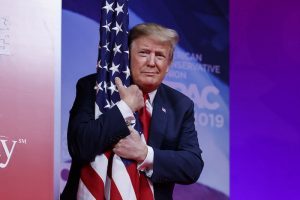 Patriots have missed their beloved President and look forward to his return!  President Trump is scheduled to speak at the CPAC (Conservative Political Action Conference) meeting on Sunday, Feb. 28th, 2021. 
Until recently, Trump was never accused of being too quiet. Patriots who are awake, understand the silence had to take place for people to realize he was not the perpetrator of what the MSM and others accused him of.
There was no Russian Collusion. There were no crimes demanding impeachment. Trump had nothing to do with chaos in our streets. There won't be anything hidden in his Tax Returns, either. These stories were fabricated by the Deep State to get Trump out of office. Why?
She wasn't supposed to lose and when he was sworn in, Trump got in the way of their agenda… a one-world government.
When Joe Biden began penning his EO's at a rate 'faster than lightning,' it began waking even the deepest sleepers to the truth.  Many people who voted for Biden are now without jobs and are asking, "Why?'
Trump created jobs. Biden removed them at a time when America is still in crisis!
There is something to be said about the pride one feels when they work hard and earn a living for those they love. On the other hand, there is also a deep-seeded sadness when we cannot. 
Now, many are being forced on government assistance. 
When we rely on Government, they control us. We certainly saw this in 2020, yet again, Trump was blamed for this in spite of the fact that our rules of law and order default to each state's governance. 
This was the Deep State's agenda, to create a dependency on the government so a one world order can be implemented. George H.W. Bush and others spoke in support of a one-world government.
When Americans understand the agenda of the enemy, we can know how to counter.
We eagerly anticipate encouragement from former President Trump at CPAC on Feb. 28th.  No doubt, words such as: 'America First,' 'Life, Liberty and our Pursuit of Happiness' will be on his agenda!
Opinion: JoLynn Live, C-VINE Contributor
---


Trump Plans to Make 'Forward Looking' Speech at CPAC: Senior Adviser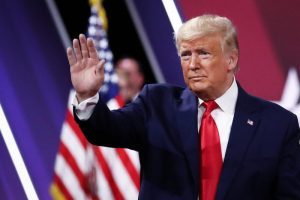 BY JANITA KAN
February 25, 2021 Updated: February 25, 2021
TheEpochTimes.com
Former President Donald Trump plans to lay out his vision for America and give his assessment of Biden administration policies during his speech at the Conservative Political Action Conference (CPAC), Trump senior adviser Jason Miller has said.
Trump, who is a featured speaker at the conservative conference, will express his concerns about the direction President Joe Biden has taken since coming into office. Biden has taken numerous executive actions to reverse Trump administration policies and is receiving blowback for a number of these actions, including court challenges.
The former president will focus on issues such as the amnesty push for illegal immigrants, the halting of the border wall construction, and the blocking of the Keystone XL Pipeline, Miller said.
"The focus here, really, is the exact things the president predicted would happen if Joe Biden were to be elected president on the policy end have already started to happen," Miller told Mediaite founder Dan Abrams in a radio interview on Thursday.
The former president is scheduled to speak on the last day of the conference on Feb. 28. The conference begins on Friday. This will also be the president's first public appearance since leaving office.
Miller has been outlining the president's speech in several media appearances in the last two weeks. Trump, he said, will talk about the future of the Republican Party, his "America First" agenda, and lessons learned in the 2020 election campaign.
While responding to Abrams' question on Thursday, Miller said the former president may also explore reforms to bolster election integrity during his address. He also reassured Abrams that the issue will be explored in a way that is "forward-looking." Abrams had accused Trump of "perpetuating the lie that somehow votes were switched and that he won in a landslide" during the interview.
"I think the only way election reform issues are going to come up are in the context of what reforms that we need to go and do in advance of 2022 and 2024," Miller said. "There are some real concerns Article II violations, things that we need to go and address with state legislatures, certain state legislatures around the country.
"I do think that there will be an aspect of election reform that would go into that and a future focus: 'here's what we need to go and do to ensure we have the free and fair elections that we all appreciate so much.'"
He noted that Trump has plans to spearhead election integrity reforms and discussions about how that may be done is currently underway.
Trump is also expected to talk about standing up to China, reviving U.S. manufacturing, dismantling the monopoly of Big Tech, reopening schools, and securing the border, among other topics, former Trump senior adviser Stephen Miller told Maria Bartiromo on Fox News last week.
"He's going to present an optimistic vision for a country where communities are safe, where criminals are behind bars, and where everybody can earn a decent high-paying wage and produce products here in the United States, where they should be made, not in China, not overseas," Steven Miller said.
The conference, hosted by the American Conservative Union, attracts hundreds of conservatives and Republican party members each year. Trump is a frequent guest at the conference and has made addresses in past years.
Other confirmed speakers at the event include South Dakota Gov. Kristi Noem, Florida Gov. Ron DeSantis, former Secretary of U.S. Department of Housing and Urban Development Ben Carson, and former acting national security adviser Richard Grenell.
The conference is being held at a time the GOP is currently assessing its path forward post-Trump presidency.
While some Republicans, including Senate Minority Leader Mitch McConnell (R-Ky.), have called for the party to move beyond Trump, others argue that embracing the former president and his policies such as his "America First" agenda is the way forward.
Ivan Pentchoukov contributed to this report.
---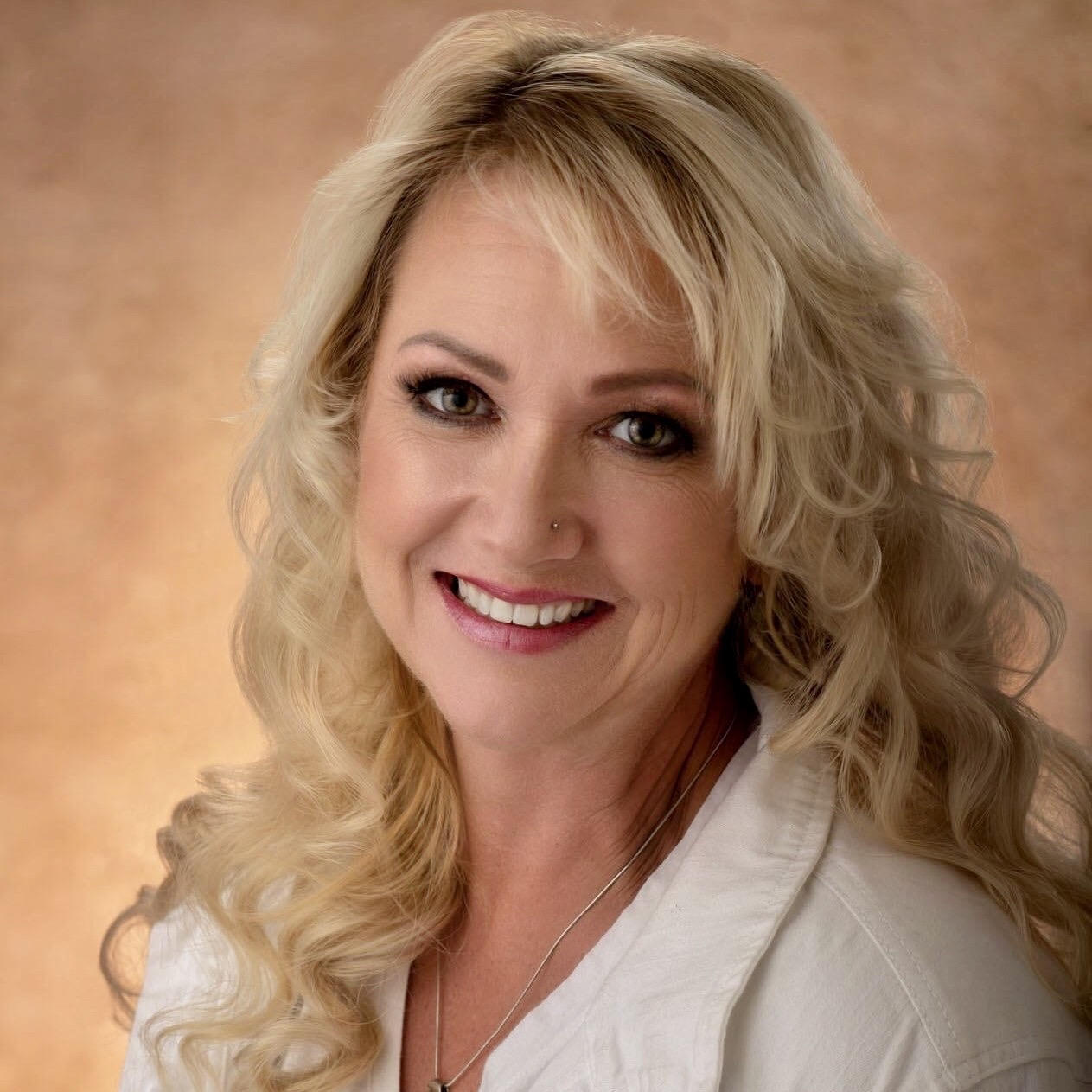 News Posted by: C-VINE Citizen Journalist, JoLynn Live! She is a Singer; a Wife of 37 years; Home-school mom to 10; Grandma to 11; Chicken Farmer; Patriot; and an active C-VINE News contributor.
Please click and bookmark:

 C-VINE Social Media Channels 
 *C-VINE.Com, https://c-vine.com
*C-VINE-MeWe, https://mewe.com/join/C-VINE
*C-VINE-Rumble,  https://rumble.com/user/CVINE
*C-VINE-GAB,  https://gab.com/groups/6078
*C-VINE-Parler,  https://parler.com/profile/CVINE/posts
*C-VINE-Telegram,  https://t.me/CVINENEWS
*C-VINE YouTube Channel,  https://www.youtube.com/c/CVINENewsNetwork/videos
*C-VINE Commentary & Analysis, https://www.facebook.com/groups/895771901163001/
*C-VINE Business Network,  https://www.facebook.com/groups/1242625425864710
*C-VINE Natural Health News Network, https://www.facebook.com/groups/cvinehealth
*C-VINE Patriot Prayer Brigade, https://www.facebook.com/groups/482643725948621