President Donald Trump's order to kill Iranian General Qassem Soleimani was "a very significant effort to reestablish deterrence, which obviously had not been shored up by the relatively insignificant responses up until now," former CIA director and retired Gen. David Petraeus has said.
"The reasoning seems to be to show in the most significant way possible that the U.S. is just not going to allow the continued violence—the rocketing of our bases, the killing of an American contractor, the attacks on shipping, on unarmed drones—without a very significant response," Petraeus told Foreign Policy when asked why Trump acted to kill Soleimani where previous presidents did not.
"Many people had rightly questioned whether American deterrence had eroded somewhat because of the relatively insignificant responses to the earlier actions. This clearly was of vastly greater importance. Of course it also, per the Defense Department statement, was a defensive action given the reported planning and contingencies that Suleimani was going to Iraq to discuss and presumably approve," he added.
"This was in response to the killing of an American contractor, the wounding of American forces, and just a sense of how this could go downhill from here if the Iranians don't realize that this cannot continue."
Soleimani was killed overnight Jan. 2 by a drone strike near the Baghdad International Airport.
U.S. military leaders said the strike was ordered because they learned Soleimani was planning attacks on American interests, including U.S. troops.
"Soleimani was plotting imminent and sinister attacks on American diplomats and military personnel, but we caught him in the act and terminated him," Trump told reporters in Florida on Jan. 3.
"For years, the Islamic Revolutionary Guard Corps and its ruthless Quds Force—under Soleimani's leadership—has targeted, injured, and murdered hundreds of American civilians and servicemen," he added.
The strike was carried out "to stop a war" not "to start a war," Trump said.
"The United States has the best military by far, anywhere in the world. We have best intelligence in the world. If Americans anywhere are threatened, we have all of those targets already fully identified, and I am ready and prepared to take whatever action is necessary. And that, in particular, refers to Iran," he said.
Soleimani was a high-level operative in Iran, commanding the country's elite Quds Force. Petraeus described him as "the most formidable adversary that we have faced for decades," who essentially served in three different roles for the country.
"He is a combination of CIA director, JSOC [Joint Special Operations Command] commander, and special presidential envoy for the region," said Petraeus, who commanded U.S. forces in Iraq and Afghanistan in stints under Presidents George W. Bush and Barack Obama.
Iran's situation right now, the former CIA director said, is "very precarious" economically.
"Iran is in a very precarious economic situation, it is very fragile domestically—they've killed many, many hundreds if not thousands of Iranian citizens who were demonstrating on the streets of Iran in response to the dismal economic situation and the mismanagement and corruption.
I just don't see the Iranians as anywhere near as supportive of the regime at this point as they were decades ago during the Iran-Iraq War," he said.
"Clearly the supreme leader has to consider that as Iran considers the potential responses to what the U.S. has done. It will be interesting now to see if there is a U.S. diplomatic initiative to reach out to Iran and to say, 'Okay, the next move could be strikes against your oil infrastructure and your forces in your country—where does that end?'"
Follow Zachary on Twitter: @zackstieber
———————————————————————————————————————————————————————————-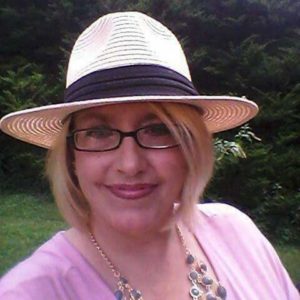 Citizen Journalist for C-VINE International News Network, Mother of two boys, Author, Public Relations Manager, Editor, Social Media Expert, and wife of a Professional Tennis Coach.