C-VINE Fact Checked & Highly Recommend Keeping Around for Reference Purposes!
Outstanding Job Diamond & Silk!
A) Organizations directly funded by Soros and his Open Society Foundations (OSF):
Advancement Project: This organization works to organize "communities of color" into politically cohesive units while disseminating its leftist worldviews and values as broadly as possible by way of a sophisticated communications department.
Air America Radio: Now defunct, this was a self-identified "liberal" radio network.
Al-Haq: This NGO produces highly politicized reports, papers, books, and legal analyses regarding alleged Israeli human-rights abuses committed against Palestinians.


---
America's Voice: This open-borders group seeks to promote "comprehensive" immigration reform that includes a robust agenda in favor of amnesty for illegal aliens.


---
B. Organizations that do not receive direct funding from Soros and OSF, but are funded by one or more organizations that do:
Posted by C-VINE Volunteers & Verified Fact Checking of Contents by C-VINE Investigative Citizen Journalist Volunteer, Leonard Bacani. Certified to be TRUE.
---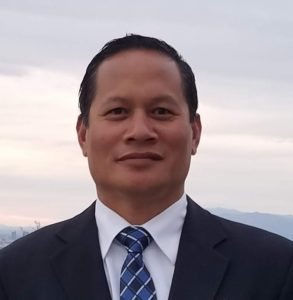 Leonard Bacani is a retired Santa Ana Police Officer and the Founder of HOMELAND SECURITY SERVICES, INC. headquartered in Southern California.HOMELAND SECURITY SERVICES, INC. is a Private Investigation, Private Security firm and State Authorized Training Facility. Contact Leonard at LBacani@hssinc.us for assistance or call the office: (714) 865-1135.      Website: http://www.homelandsecurityservices.com
Follow Leonard on Twitter @LeonardBacani1