April 13, 2021
Opinion: C-VINE Contributor
The following article tells of the Biden administration investing $3 Billion to strengthen vaccine confidence, yet the FDA put a halt to one vaccine due to blood clotting problems. 
Many people do not have confidence in the COVID-19 vaccines and are largely pushing back against the pressure to get the jab. Obviously, the White House feels this pressure and has enough concern with White Conservatives for them to address this during a press conference.
If the Biden Administration is so concerned with our well-being, and with COVID on the decline, why not take that $3 Billion and put it toward American businesses which were harmed by the shutdown?
Opinion: C-VINE Contributor
---


White House Looks for 'Creative Ways' to Get 'White Conservative Communities' Vaccinated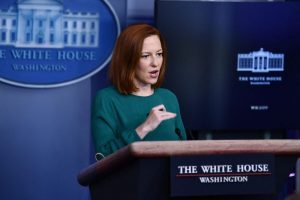 BY LI HAI
April 13, 2021, Updated: April 13, 2021
TheEpochTimes.com
The White House press secretary Jen Psaki said that the Biden administration is looking for creative ways to encourage white conservatives to take COVID-19 vaccines, such as using public service announcements (PSAs) through different popular channels.
"We've run PSAs on' The Deadliest Catch'. We're engaged with NASCAR and Country Music TV. We're looking for a range of creative ways to get directly connected to white conservative communities," Psaki said on Monday at the press conference.
'The Deadliest Catch' is an award-winning reality television series on the Discovery Channel. The National Association for Stock Car Auto Racing (NASCAR) is the largest organization in the United States and the world to run stock car racing.
"There are a number of steps that we've taken in the recent weeks, including launching the Community Corps, which is our program to provide fact-based messages into the hands of local messengers. So we're now working with more than 4,000 organizations that have signed up so far across the country," Psaki said.
"We're also investing $3 billion to states and community-based organizations to strengthen vaccine confidence in the highest-risk and hardest-hit communities," Psaki added, explaining that those are not just black and brown communities, but including "conservative communities" and "white evangelicals."
Psaki also indicated that Dr. Anthony Fauci and other White House COVID-19 team members would keep participating in media interviews and other activities to encourage people to take vaccines.
Last week Pentagon officials said that about 40 percent of U.S. Marines have declined to take a COVID-19 vaccine.
Last month a national poll result (pdf) showed that 43 percent of Americans would definitely or probably not get a vaccine. The poll was conducted by the Associated Press and the NORC Center for Public Affairs Research.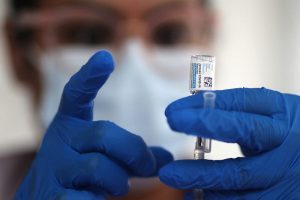 The Food and Drug Administration (FDA) and the Centers for Disease Control and Prevention (CDC) recommended on Tuesday to halt the use of Johnson & Johnson's COVID-19 vaccine due to cases of post-vaccination blood clots.
At least four mass vaccination sites have suspended administering vaccines in recent days because of sets of adverse reactions following shots from the New Jersey-based company.
Johnson & Johnson told The Epoch Times in a recent statement that "at present, no clear causal relationship has been established between these rare events and the Janssen COVID-19 vaccine." Janssen is a Johnson & Johnson unit.
The White House indicated that the Johnson & Johnson vaccine's pause wouldn't have a lasting or significant impact on the federal government's vaccination plan.
Zachary Stieber and Jack Phillips contributed to this report.
---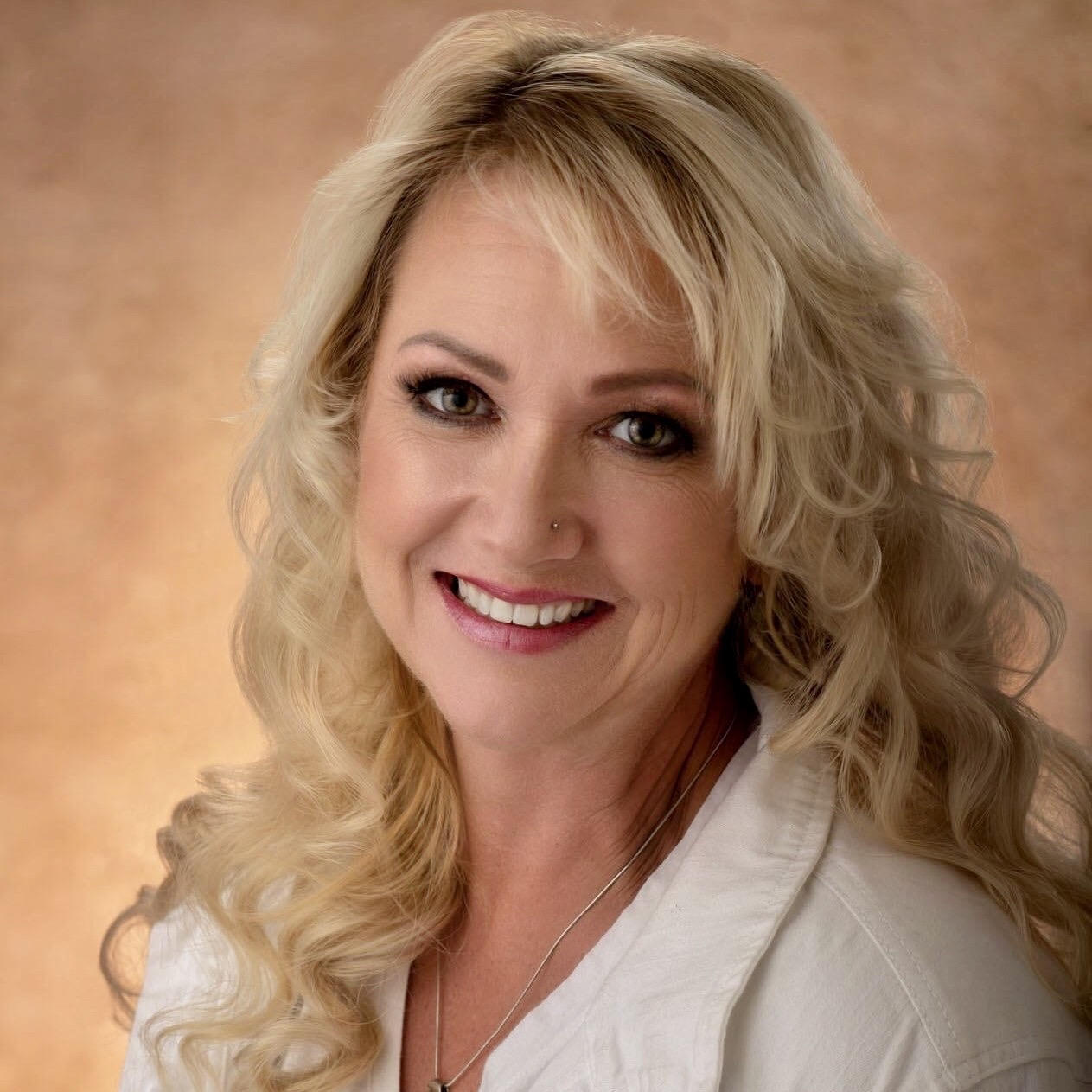 News Posted by: C-VINE Citizen Journalist, JoLynn Live! She is a Singer; a Wife of 37 years; Home-school mom to 10; Grandma to 11; Chicken Farmer; Patriot; and an active C-VINE News contributor.
Please click and bookmark:

 C-VINE Social Media Channels 
 *C-VINE.Com, https://c-vine.com
*C-VINE-Telegram,  https://t.me/CVINENEWS
*C-VINE-MeWe, https://mewe.com/join/C-VINE
*C-VINE-Rumble,  https://rumble.com/user/CVINE
*C-VINE-Parler,  https://parler.com/profile/CVINE/posts
*C-VINE YouTube Channel,  https://www.youtube.com/c/CVINENewsNetwork/videos
*C-VINE Commentary & Analysis, https://www.facebook.com/groups/895771901163001/
*C-VINE Business Network,  https://www.facebook.com/groups/1242625425864710
*C-VINE Natural Health News Network, https://www.facebook.com/groups/cvinehealth
*C-VINE Patriot Prayer Brigade, https://www.facebook.com/groups/482643725948621