George Kent, Deputy Assistant Secretary of State, is one of two witnesses testifying on Wednesday in the House Intelligence Committee's impeachment inquiry into President Trump.
During his opening statement, Kent talked about when he became aware that Hunter Biden, Joe Biden's son, was on the board of Burisma, a gas company in Ukraine.
"In a briefing call with the national security staff in the Office of the Vice President in February 2015, I raised my concern that Hunter Biden's status as board member could create the perception of a conflict of interest," he said.
"Let me be clear; however, I did not witness any efforts by any U.S. official to shield Burisma from scrutiny," he added. "In fact, I and other U.S. officials consistently advocated reinstituting a scuttled investigation of Zlochevsky, Burisma's founder, as well as holding the corrupt prosecutors who closed the case to account."
Hunter Biden was paid more than $80,000 a month as a "ceremonial figure" by Burisma, which hired him "as a helpful non-executive director with a powerful name," according to a recent report.
Burisma Holdings is one of Ukraine's largest natural gas companies. By the end of Joe Biden's two terms, the company had paid $3.4 million to Rosemont Seneca Bohai LLC, a company headed by Hunter Biden's business partner Devon Archer.
"Specifically, the records show 18 months in which two payments of $83,333 per month were paid to Rosemont Seneca Bohai for 'consulting services.' The two sources said that one of those monthly payments was intended for Biden and one for Archer. Reuters was not able to independently verify the authenticity of the documents or how much money Hunter Biden received," Reuters reported.
In an October interview, Hunter Biden said he did nothing wrong when he served on the Burisma board, but acknowledged that he likely got high-paying positions on such boards because "I'm the son of the vice president of the United States."
"If your last name wasn't Biden, do you think you would have been asked to be on the board of Burisma?" ABC News' Amy Robach asked.
"I don't know, I don't know, probably not," Biden said. "It is impossible for me to be on any of the boards that I just mentioned without saying that I'm the son of the vice president of the United States."
He went further, saying, "I don't think that there's a lot of things that would have happened in my life if my last name wasn't Biden."
---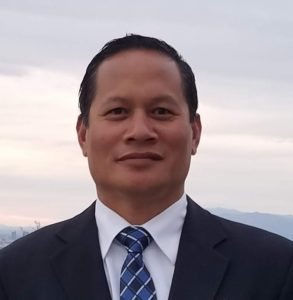 Leonard Bacani is a retired Santa Ana Police Officer and the Founder of HOMELAND SECURITY SERVICES, INC. headquartered in Southern California.HOMELAND SECURITY SERVICES, INC. is a Private Investigation, Private Security firm and State Authorized Training Facility. Contact Leonard at LBacani@hssinc.us for assistance or call the office: (714) 865-1135.      Website: http://www.homelandsecurityservices.com
Follow Leonard on Twitter @LeonardBacani1