March 20, 2022  Jack Phillips
Ukrainian President Volodymyr Zelensky on Saturday announced he's ready to negotiate with Russian President Vladimir Putin, but he warned that if the talks fail, the conflict could escalate to become World War III.
"I'm ready for negotiations with him. I was ready for the last two years. And I think that without negotiations, we cannot end this war," Zelensky told CNN.
Over the weekend, Russian Defense officials confirmed they used at least one hypersonic missile in destroying a target in western Ukraine—the first time Moscow has acknowledged using such weapons in the monthlong conflict.
"If there's just a 1 percent chance for us to stop this war, I think that we need to take this chance. We need to do that. I can tell you about the result of [these] negotiations—in any case, we are losing people on a daily basis, innocent people on the ground," Zelensky continued, adding, "I think we have to use any format, any chance in order to have a possibility of negotiating, possibility of talking to Putin. But if these attempts fail, that would mean that this is a third World War."
While speaking in Sunday's interview, Zelensky did not elaborate on the details of potential talks with Putin, including a time or a location. The Kremlin has not issued a public response to Zelensky's statement.
Previous negotiations between Russia and Ukraine have so far yielded few results. Over the weekend, an adviser to Turkish President Recep Tayyip Erdogan said Putin is not ready for talks with Zelensky.
"Zelensky is ready to meet, but Putin thinks that the positions to have this meeting at the leaders' level are not close enough yet," Ibrahim Kalin, a chief adviser and spokesman for Erdogan, told The New York Times on Saturday.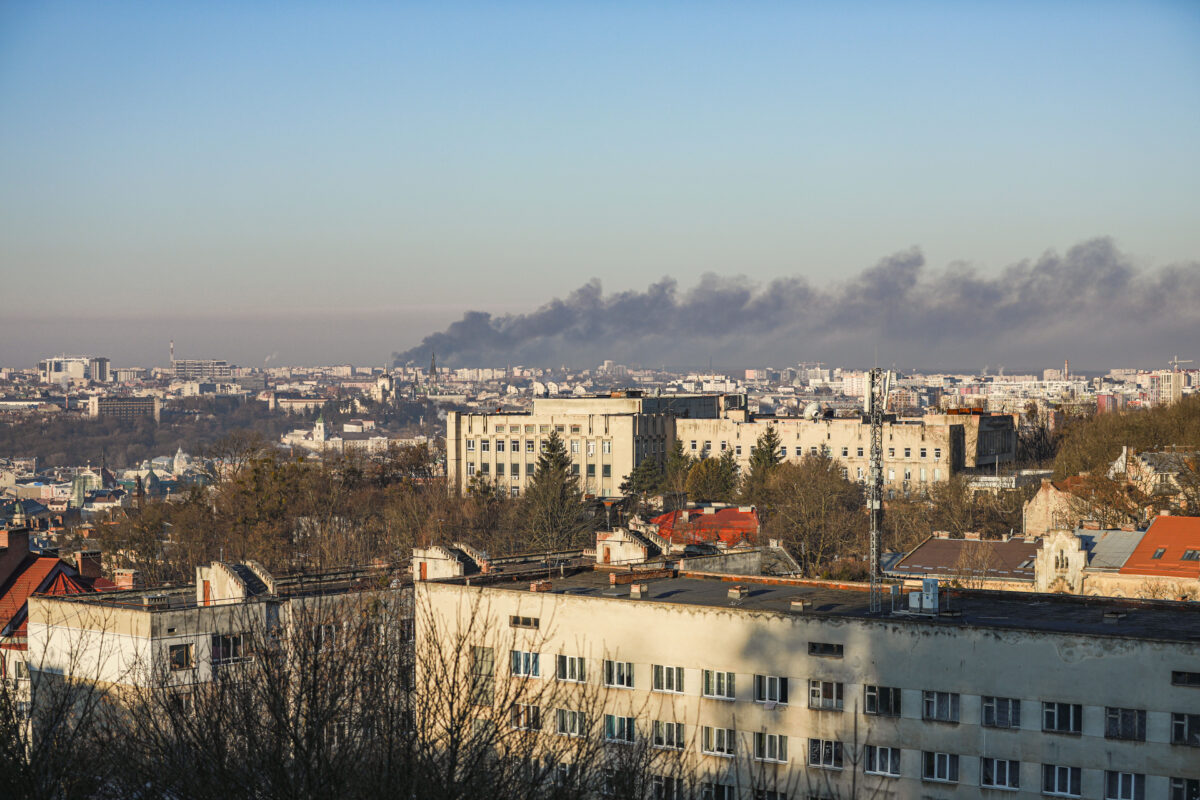 But "at some point," Kalin noted, Putin and Zelensky will have to meet, while adding: "There will be a peace deal at some point. Of course, we all want this to happen sooner rather than later, but probably Putin thinks that he wants to be in a position of strength when he does that, and not appear to be weak, weakened by either military losses or by the economic sanctions."
At the same time, Western Defense officials have said that Moscow's forces have become bogged down by fighting in Ukraine in recent days and are not able to advance much further.
The UK Ministry of Defense, in a statement on Sunday, said Russia has so far failed to establish air supremacy over Ukraine and their not being able to do so has impeded their operational objectives.
"The Ukrainian Air Force and Air Defense Forces are continuing to effectively defend Ukrainian air space," the ministry said, adding that it has "significantly blunted" Russia's progress.
Since the start of the Feb. 24 conflict, NATO and other Western nations have poured weapons, including anti-aircraft systems, into Ukraine. Last week, the Biden administration announced it would provide some 800 anti-air Stinger missiles and 2,000 Javelin missiles—used to take out armored vehicles—as well as more resources to Ukraine.
There have also reportedly been talks to deploy Soviet-era S-300 air defense systems from neighboring NATO countries into Ukraine. Slovak Defense Minister Jaroslav Nad last week said the country would send its S-300s to Ukraine, of which it shares a small border, if they are replaced and backfilled by NATO.