TODAY'S NEWS – APRIL 21, 20
Fully vetted for accuracy by C-VINE News Network
The Justice Department is keeping a close eye on states  inclined to overstep by extending stay-at-home orders.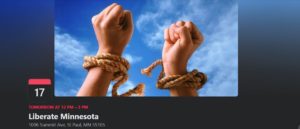 Enough is enough, as civil liberties are being impinged upon.
---
Coronavirus US live: Barr says justice department may join lawsuits against stay home orders
The Guardian
April 21, 2020
Attorney general William Barr raised the possibility that the justice department may eventually join lawsuits against stay-at-home orders if states repeatedly extend them.