April 17, 2020
FBI's "Polluted" Investigation is Once Again in US Senate Crosshairs
Today's News- C-VINE Vetted for Accuracy
Senators Chuck Grassley and Ron Johnson sent a letter to FBI Director Christopher Wray today, once again questioning the validity of FBI investigations stemming from the now-debunked Mueller Report on Russia collusion.
With a set deadline of April 30, the Senators letter will surely rekindle the white hot spotlight on what was apparently a long string of rogue operators gone BAD.
Bill Barr has made it clear that Justice will be served, and I know we're all hoping that this is one more important step to that end!
~Opinion Kris Harper, CVINE
_________________________________________________________________

Senators Ask FBI Director to Provide All Records on Crossfire Hurricane
Mimi Nguyen Ly   Epoch Times
April 17, 2020
Two senators on Thursday asked FBI Director Christopher Wray to provide all records on the Crossfire Hurricane investigation.
Senators Ron Johnson (R-Wis.) and Chuck Grassley (R-Iowa) in a letter to Wray (pdf) questioned how much Russian disinformation influence had "infected" the FBI's investigation. They cited recently declassified information on the Steele dossier, which showed that a portion of the dossier likely was the product of a Russian disinformation campaign.
Johnson, Chairman of the Senate Homeland Security and Governmental Affairs Committee, and Grassley, Chairman of the Committee on Finance, asked Wray to provide by April 30 all intelligence records received or reviewed by the FBI's Crossfire Hurricane team, and related FBI records.
Crossfire Hurricane was the FBI's code name for its counterintelligence investigation into the Trump campaign. In July 2016, the FBI launched its investigation based on information contained in the Steele dossier. The dossier was produced by Fusion GPS and former British intelligence officer Christopher Steele. The Hillary Clinton campaign and the Democratic National Committee funded the dossier.
Then-Special Counsel Robert Mueller took over the FBI's investigation in May 2017 and after a 22-month investigation found no evidence that Trump or his campaign knowingly conspired or coordinated with the Russian government to sway the outcome of the 2016 presidential election.
Department of Justice Inspector General Michael Horowitz released a report (pdf) on Dec. 9 that found 17 "significant inaccuracies and omissions" in the application and renewals for the Foreign Intelligence Surveillance Act (FISA) warrant that the FBI used to spy on Trump campaign adviser Carter Page.
Johnson and Grassley on Jan. 28 wrote to Attorney General William Barr requesting that four footnotes in Horowitz's report be declassified. The Department of Justice released the footnotes (pdf) on April 2.
"Since then, we received declassified versions of those and other footnotes, and they reveal disturbing facts about the FBI's investigation: the Crossfire Hurricane team's investigative file included at least two intelligence reports stating that key parts of the reporting from Christopher Steele—reporting that "played a central and essential role" in the decision to request FISA orders—were part of a Russian disinformation campaign," the two senators wrote in their latest letter.
The senators also noted that the footnotes contained information that "directly contradicts statements provided by FBI officials in the OIG [Office of Inspector General] report."
"We are deeply troubled by the Crossfire Hurricane team's awareness of and apparent indifference to Russian disinformation, as well as by the grossly inaccurate statements by the FBI official in charge of the investigation and its supervisory intelligence analyst," the senators wrote.
Again citing the newly released footnotes, Johnson and Grassley wrote: "[T]he FBI knew that Russian intelligence was targeting Christopher Steele's company, that Steele relied on sources affiliated with Russian intelligence, and at least two of Steele's reports were described as the product of a Russian disinformation campaign."
"Because these facts show the intention, means, and ability to plant Russian disinformation in Steele's reporting, they suggest that the prevalence of such disinformation in the FBI's Crossfire Hurricane investigation may have been widespread."
__________________________________________________________________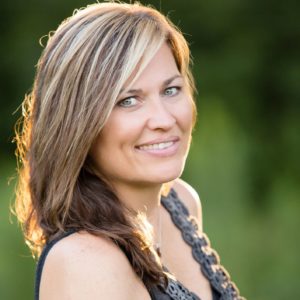 Kris Harper for C-Vine News~
Born Awake! Truth Seeker, Justice Demander, Light Warrior, Pattern Decoder, Dot Connector, Member of Humanity Tribe of ONE. 20 years in trenches… Manifesting Change We can Believe in, whose Time is NOW! WWG1WGA!