December 6, 2020
OPINION by
Heshmat Alavi
@HeshmatAlavi
.
Posted on Twitter on November 26, 2020
LONG THREAD but
Important Read:
1)
From @SidneyPowell1's lawsuit filed in Georgia
"… the Dominion software was accessed by agents acting on behalf of China & Iran in order to monitor & manipulate elections, including the most recent US general election in 2020."
[gview file="https://c-vine.com/wp-content/uploads/2020/12/COMPLAINT-CJ-PEARSON-V.-KEMP-11.25.2020.pdf"]
2)
For those unfamiliar with the Dominion voting system:
Dominion Executive: "Trump is not going to win. I made f***ing sure of that."
3)
Why is this important?
#Iran
 has been increasingly aiming to interfere in U.S. elections specifically through its U.S.-based lobby group 
@NIACouncil
.
DNI John Ratcliffe shed light on this important matter.
4)
In this thread, I will be presenting how Iran:
-has infiltrated Congressional offices through its lobbyists
-using its clout to provide Tehran's regime access to U.S. citizens' information
-spreading pro-Iran misinformation & undermining the U.S. democratic process
5)
NIAC is a lobby group in the U.S. pushing Iran's talking points.
Listen to this Iranian regime insider explain that NIAC was established by 
@JZarif
, the foreign minister of Iran.
(Watch video below)
6)

@tparsi
 is the official founder of NIAC in the U.S.Listen to how Trita Parsi parrots Zarif's talking points.
7)

Here we see 
@NegarMortazavi
 & 
@YasmineTaeb
, the ladies leading this rally. They are both former NIAC members & thus linked to Iran's regime.
All Americans should be informed that Iran's lobbyists have established ties with American figures.
(Watch video below)
8)
Here is proof that Mortazavi & Taeb are former members of Iran's lobby arm NIAC.
Mortazavi is also very fond of Iran's chief apologist Zarif.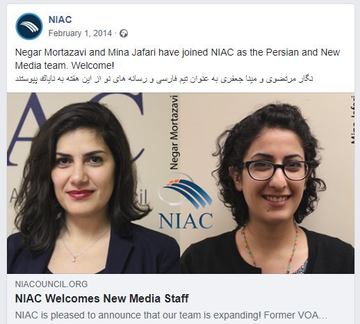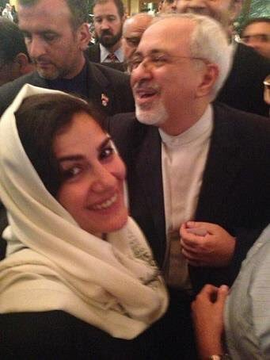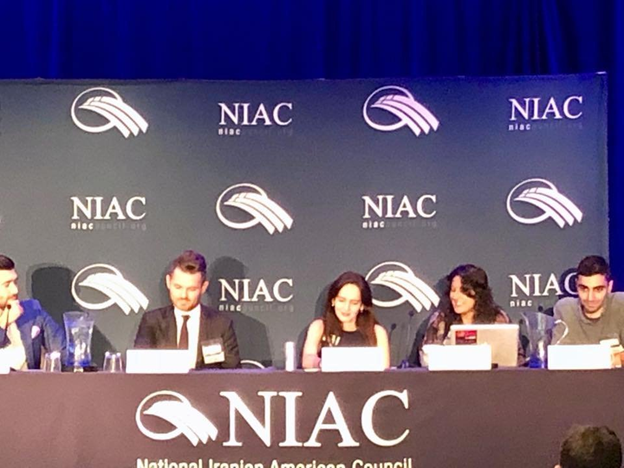 This is the hallmark of Iran's network of apologists & lobbyists in the West.
[gview file="https://c-vine.com/wp-content/uploads/2020/12/iranamericans-1.pdf"]
"… organizing the grassroots and pressure US lawmakers to pose a more Iran friendly position."
"Trita Parsi, a pro-Iran advocate long accused of hiding his ties to the Iranian government, met with Obama administration officials some 33 times…"
Mousavian, dubbed as "Princeton's Iranian Agent of Influence," is known for his role in Iran's assassinations abroad.
If Nowrouzzadeh or anyone denies she was a NIAC member, her business card proves they're lying.
Jan 8, 2020"
Along with Reps. Ro Khanna (D., Calif.) and Barbara Lee (D., Calif.), Sanders and Warren are scheduled to speak Wednesday evening with members of NIAC."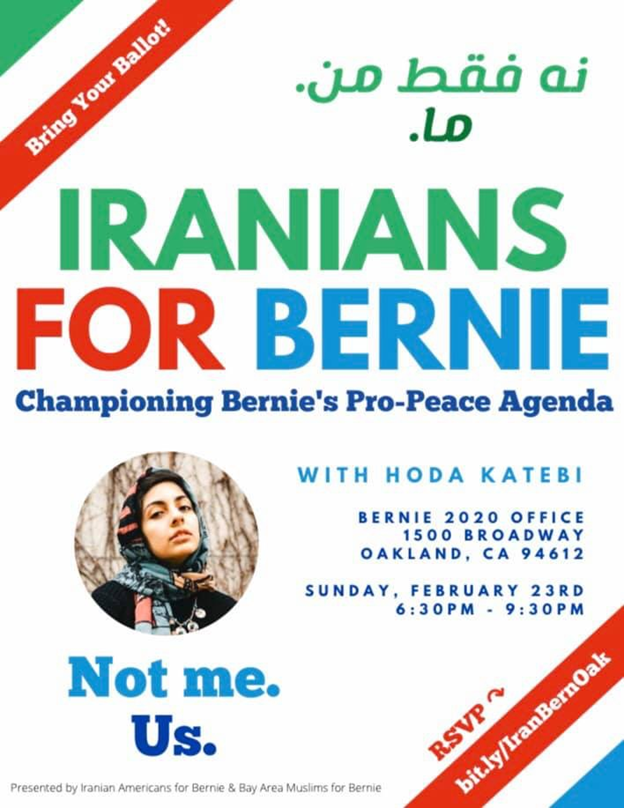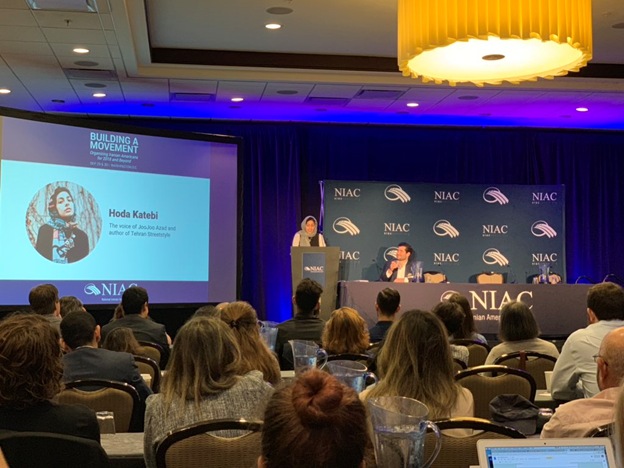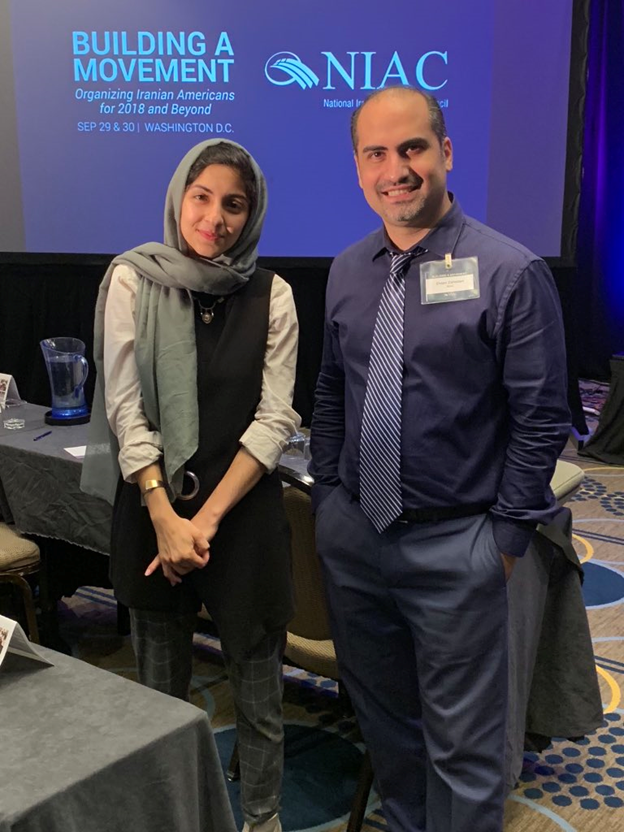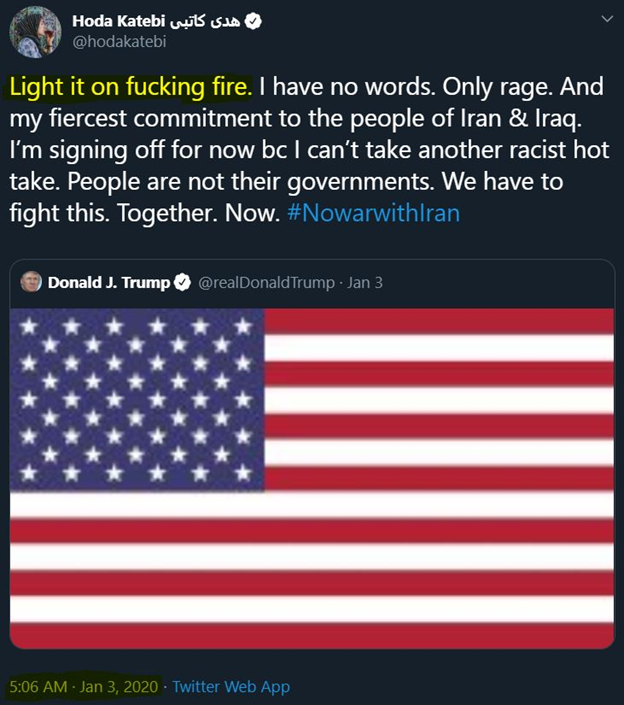 24)

Iran lobbyists have established ties with Sen. Warren.
Warren voiced gratitude for an endorsement from NIAC member 
@rezaaslan
.
25)
A look at some of Aslan's latest tweets.
For the record, Aslan was forced to delete that last tweet.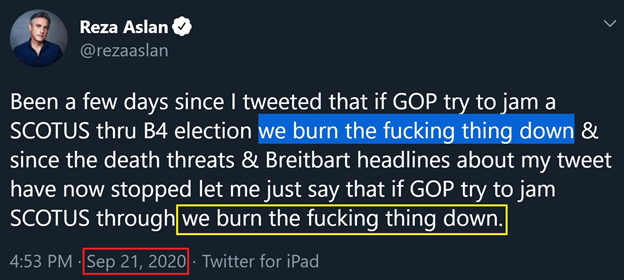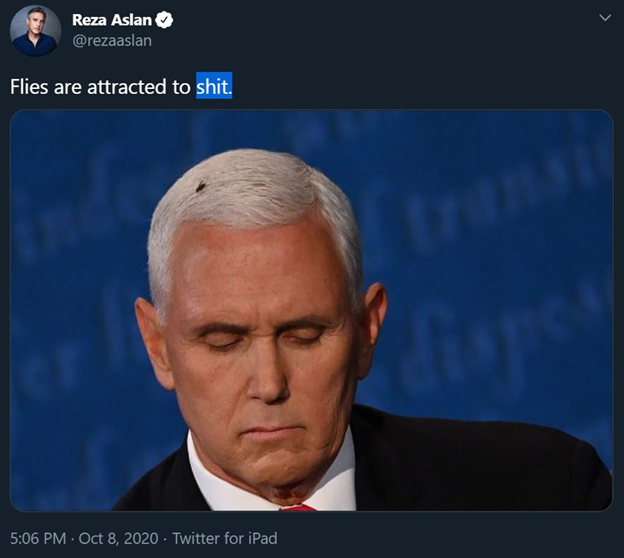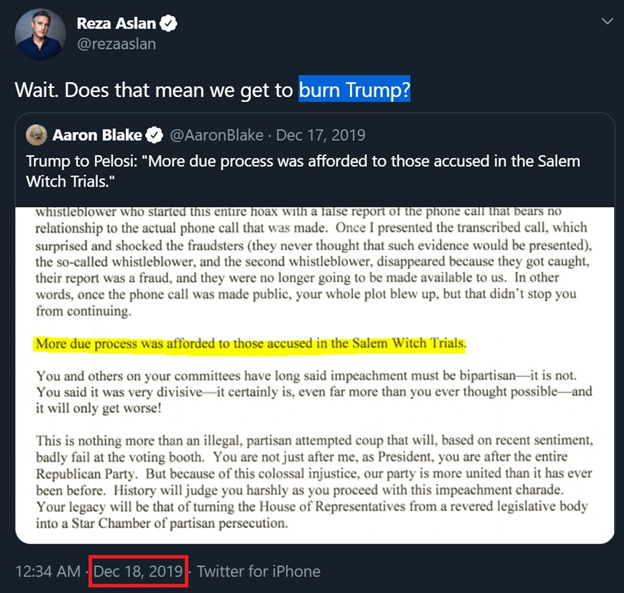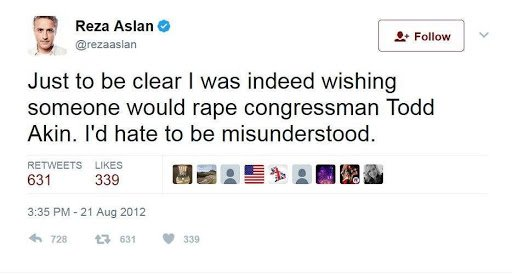 26)

NIAC has strong ties with Sen. 
@ChrisMurphyCT
 who had a secret meeting with Iranian FM Zarif during the Munich Security Conference back in February.
27)
"Murphy is a frequent speaker at the [NIAC], a lobbying group with alleged links to the Islamic Republic of Iran," via The Federalist.
Murphy criticized the killing of Soleimani, the world's most notorious terrorist, who also killed more than 600 US soldiers in Iraq.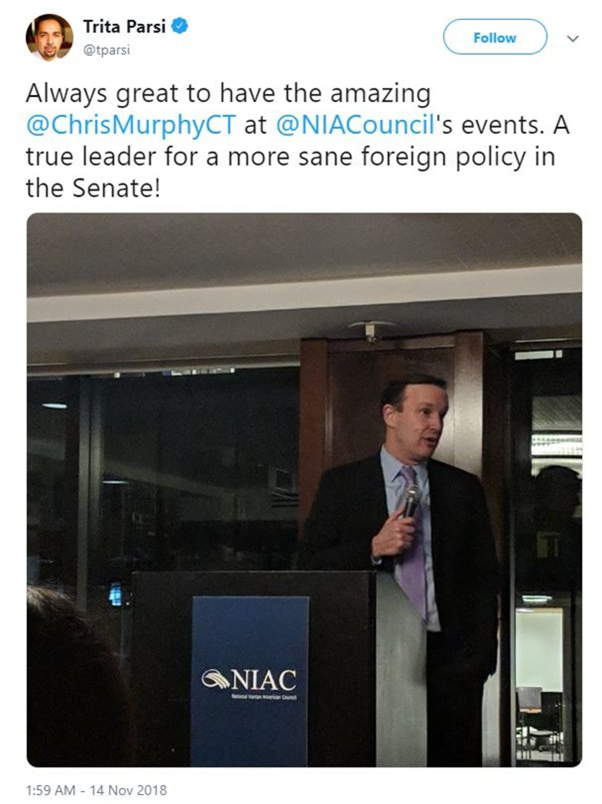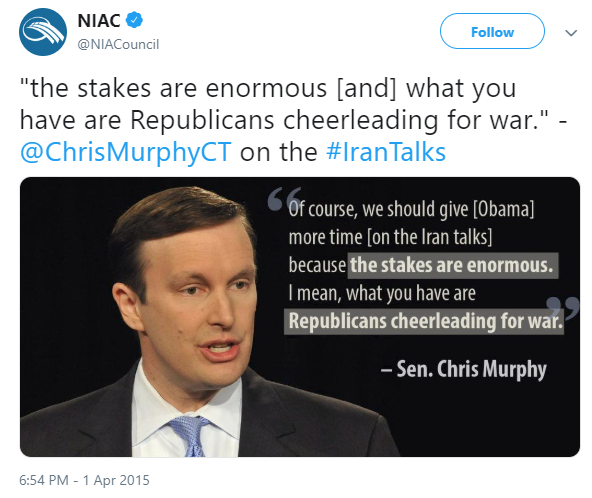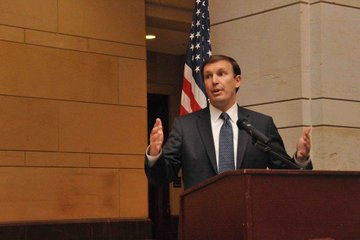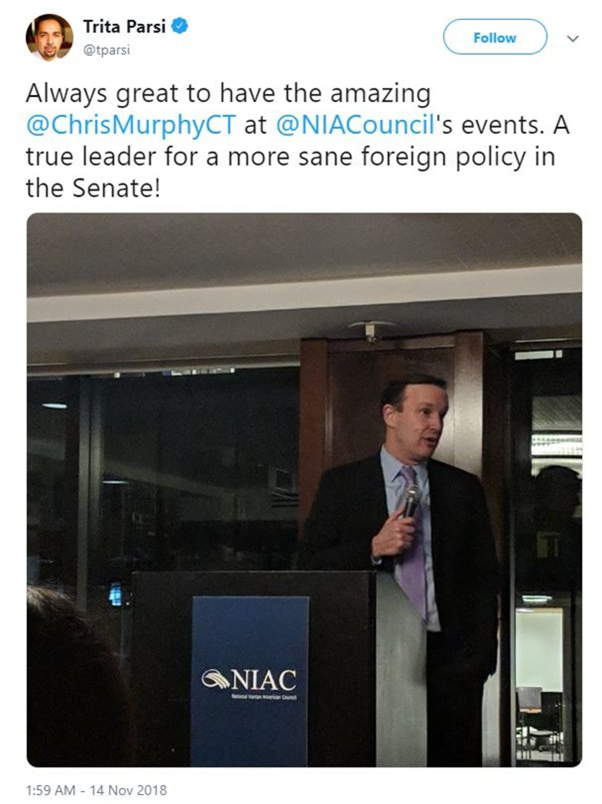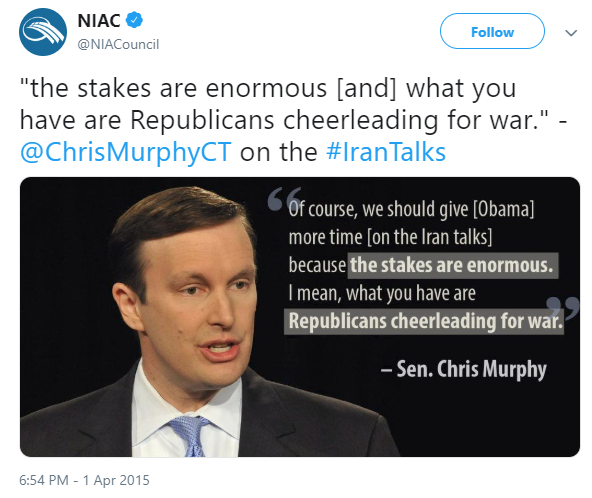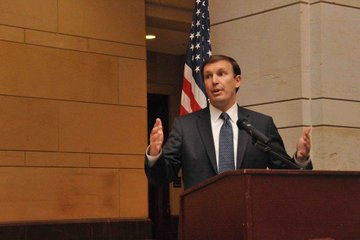 28)

@brhodes
 also established remarkably close relations with NIAC & NIAC founder Trita Parsi.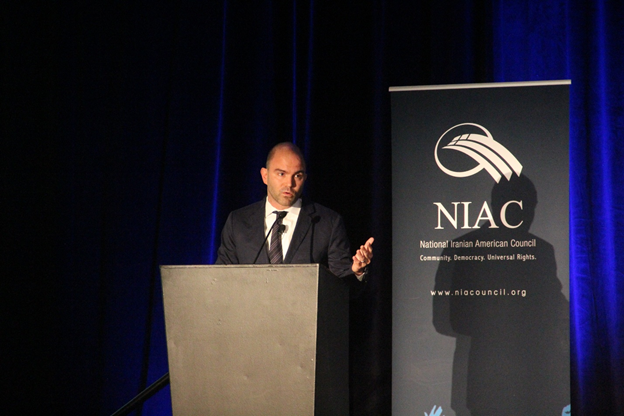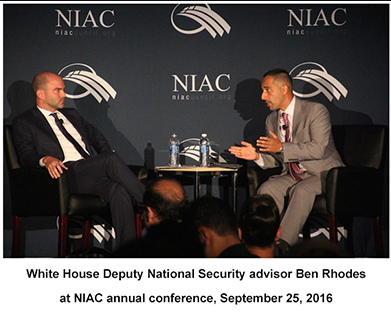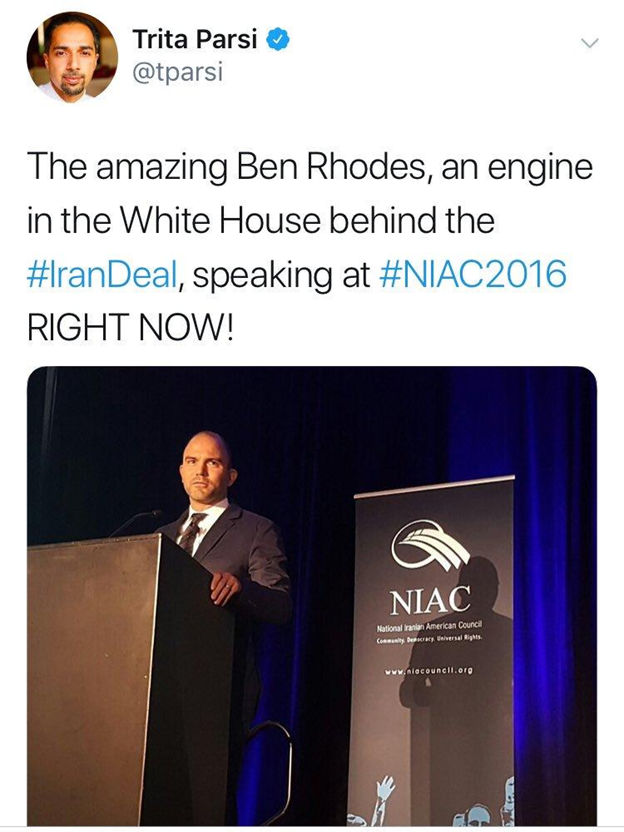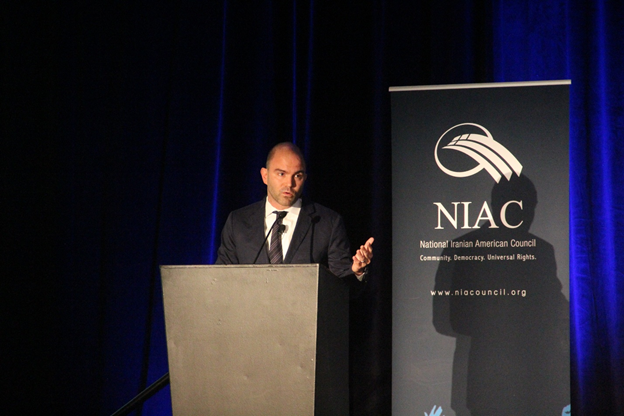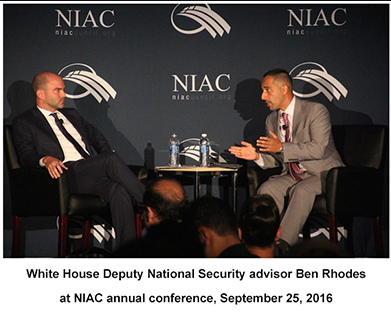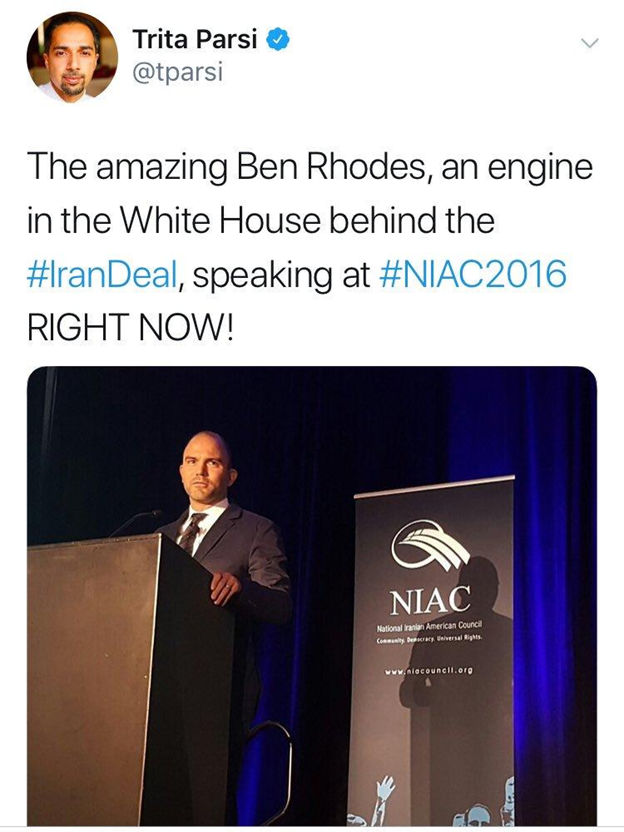 29)
NIAC members have also gained foothold in the House of Representatives.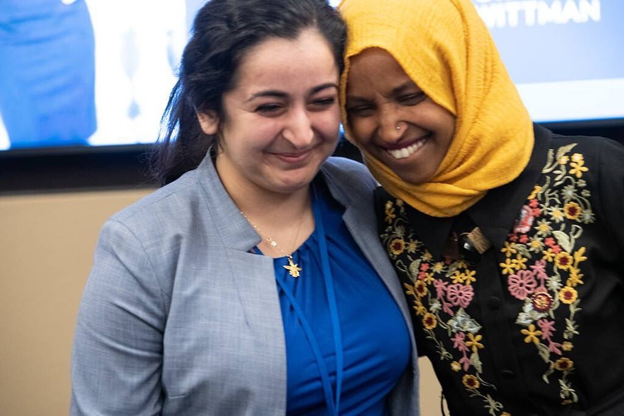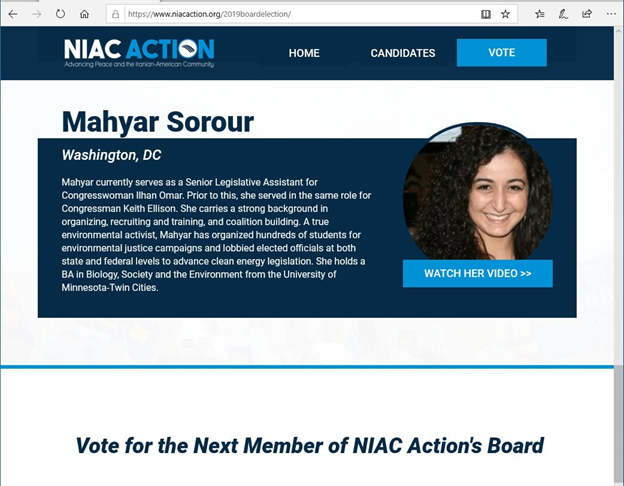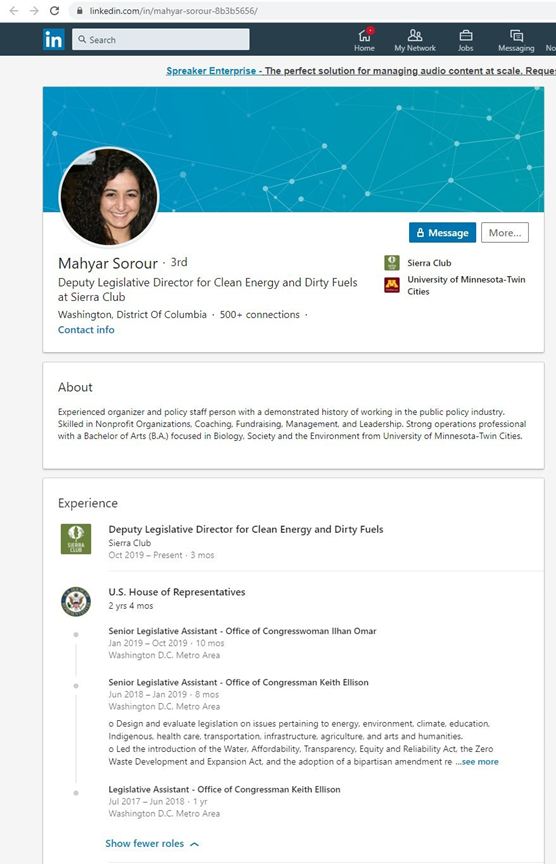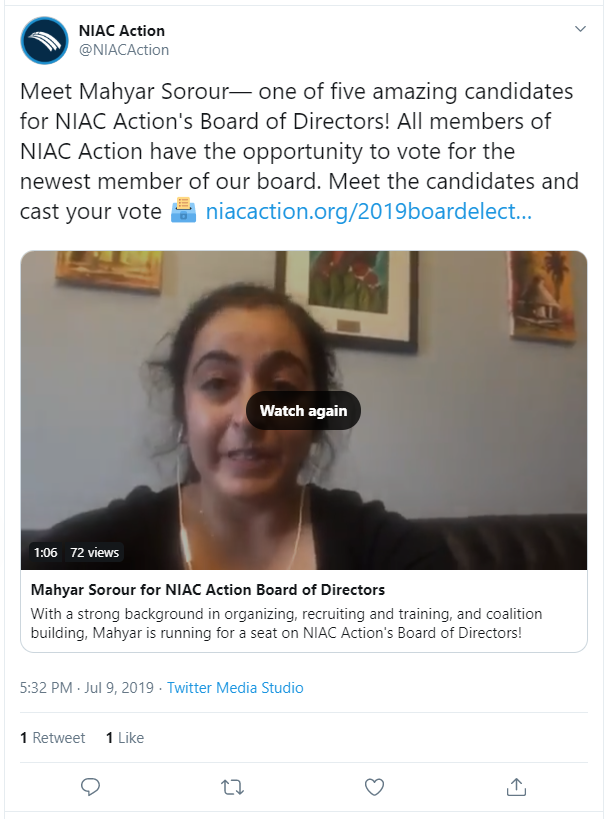 30)

@EthanAzad
 is a staff member of 
@RepRashida
 who handles a "broad legislative portfolio, helping Tlaib's office on foreign affairs… and government oversight."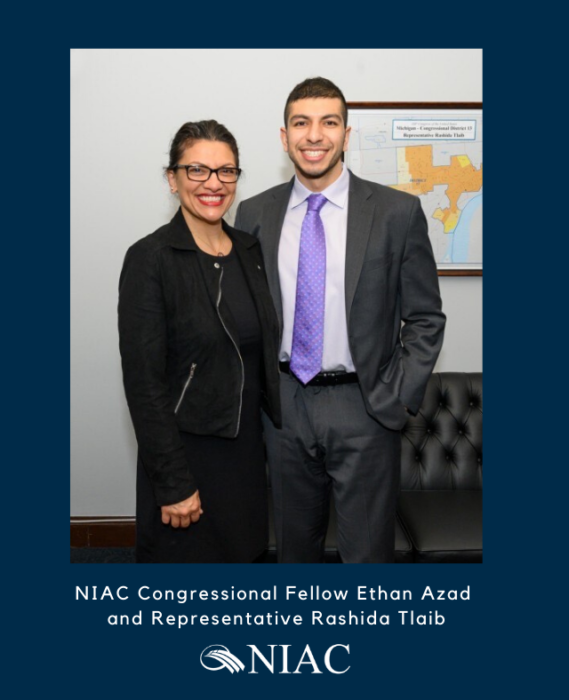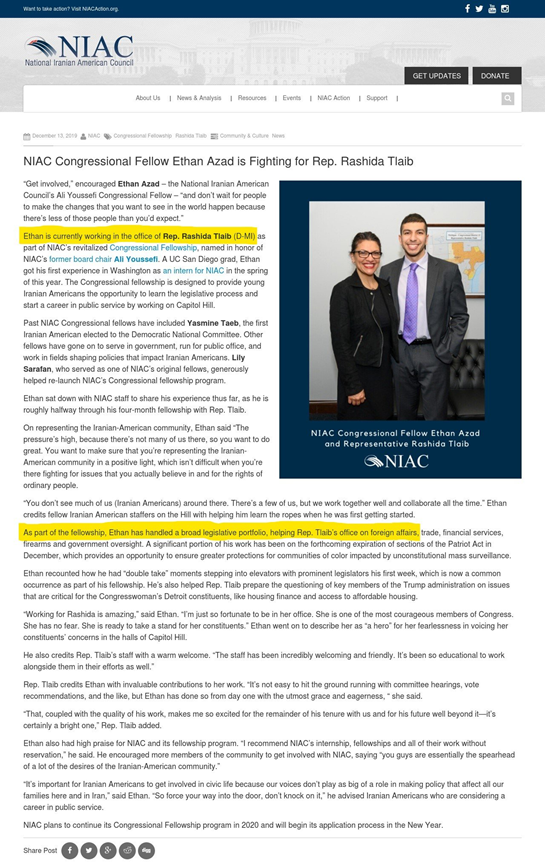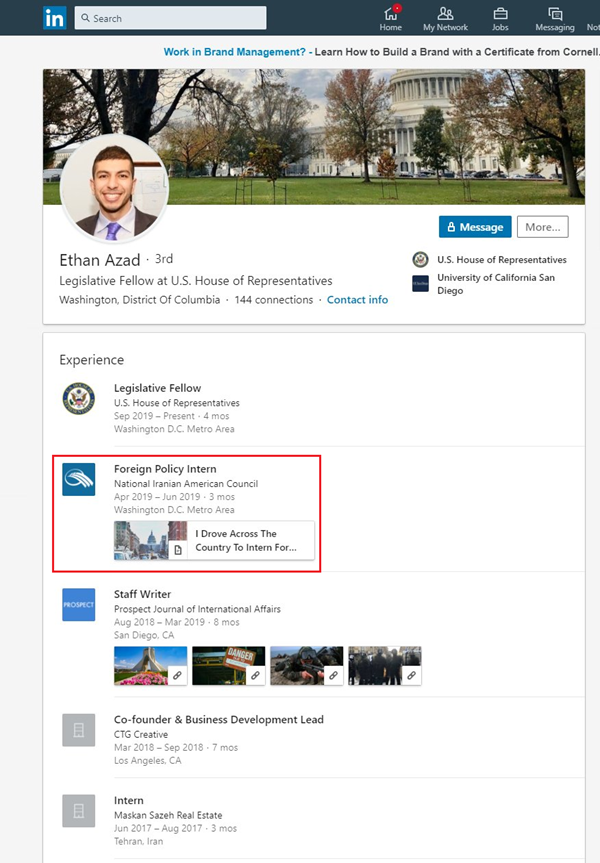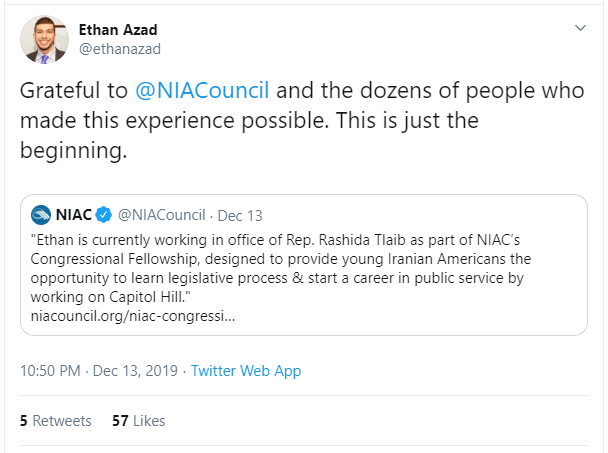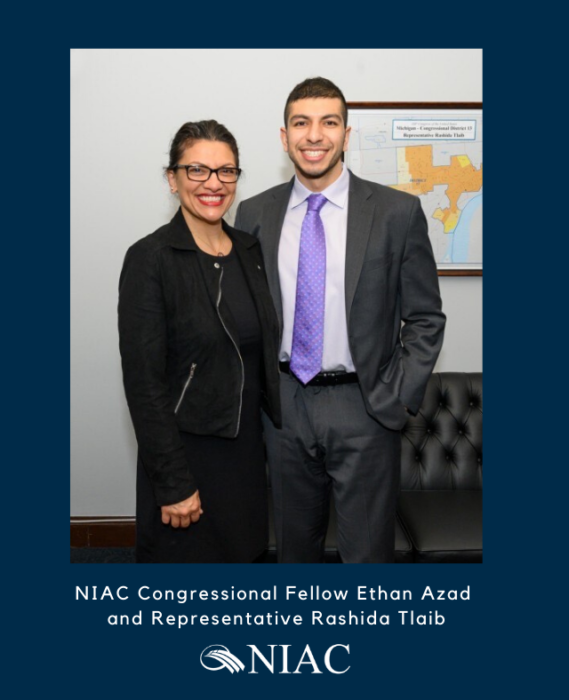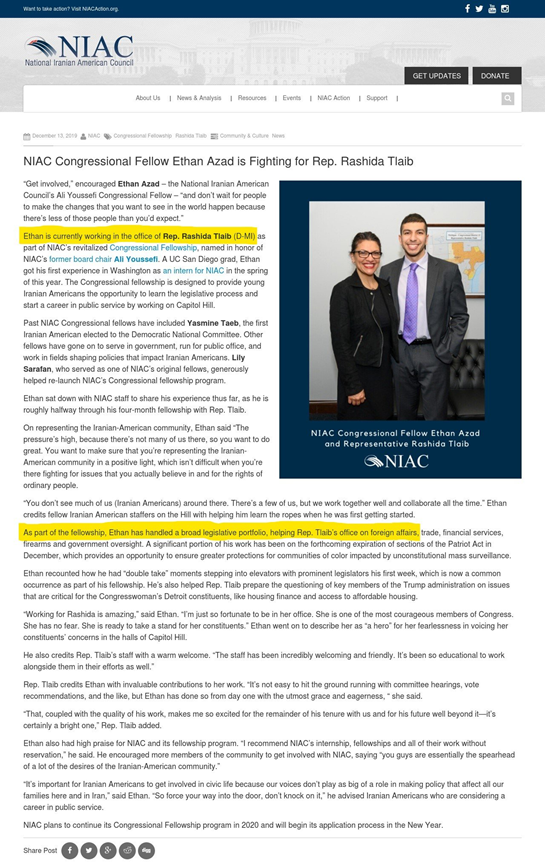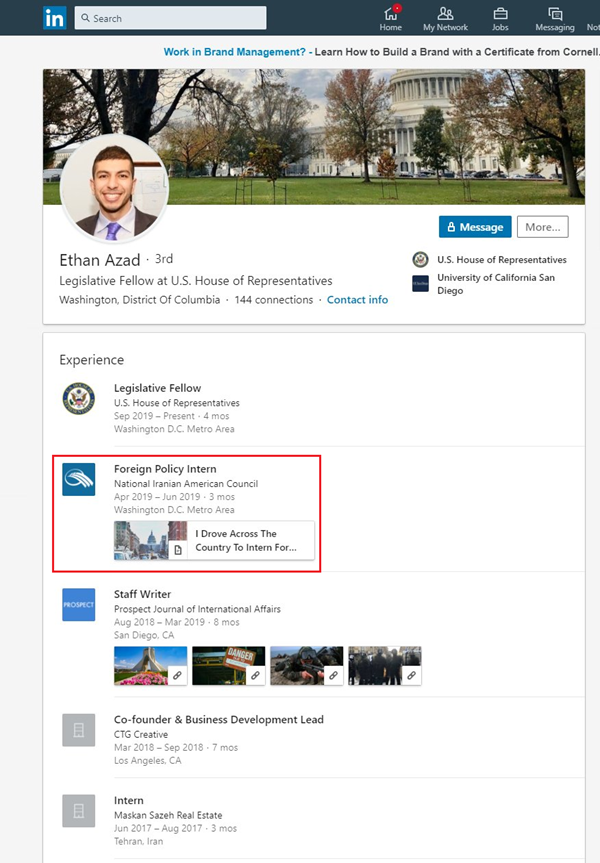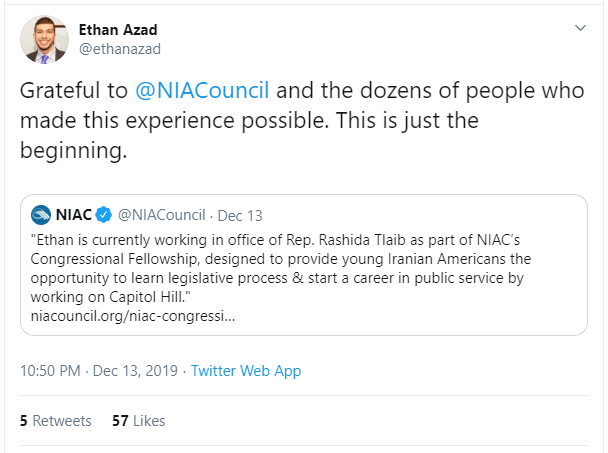 31)

@samira_says
 was a permanent Legislative Assistant in the Office of then 
@RepBarbaraLee
. That could have potentially given her (and the regime in Iran) access to U.S. citizens' data.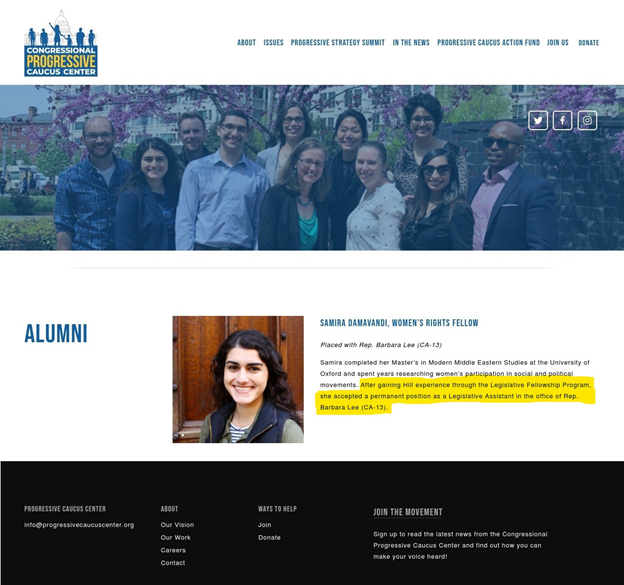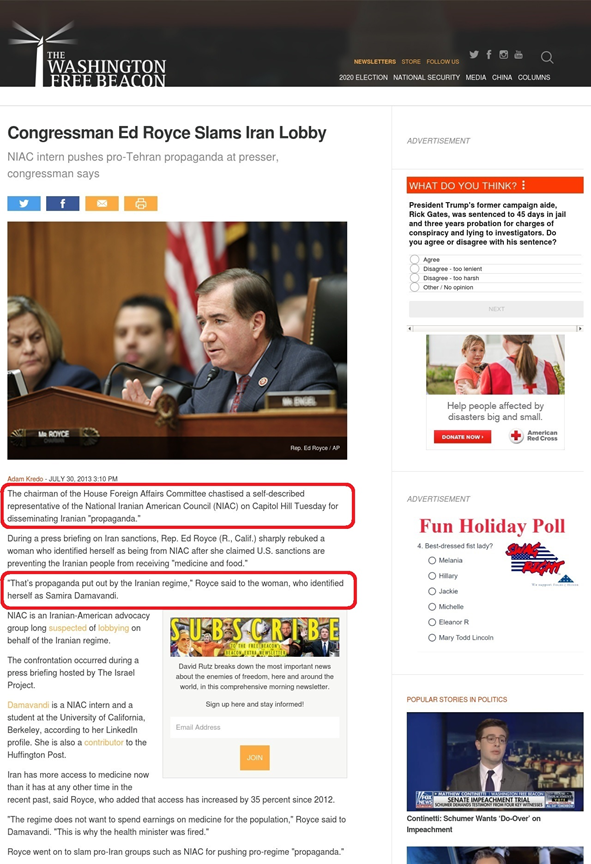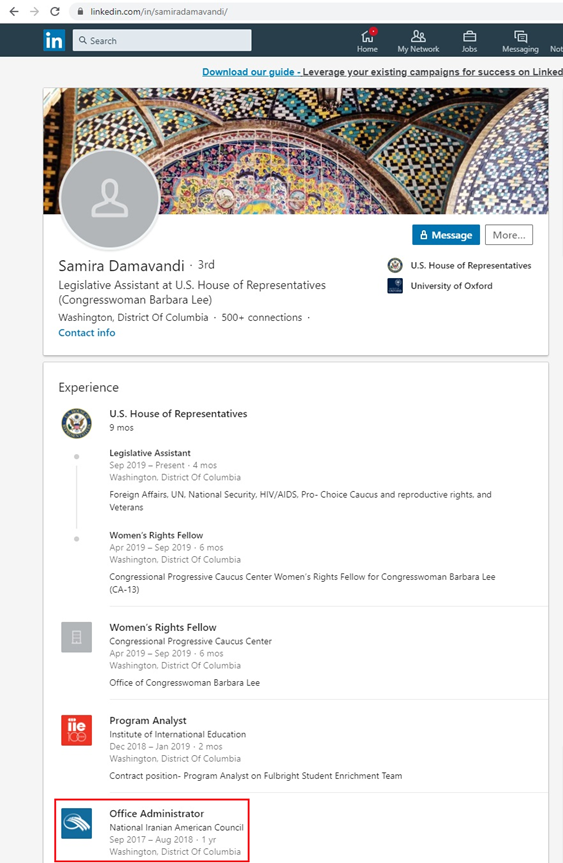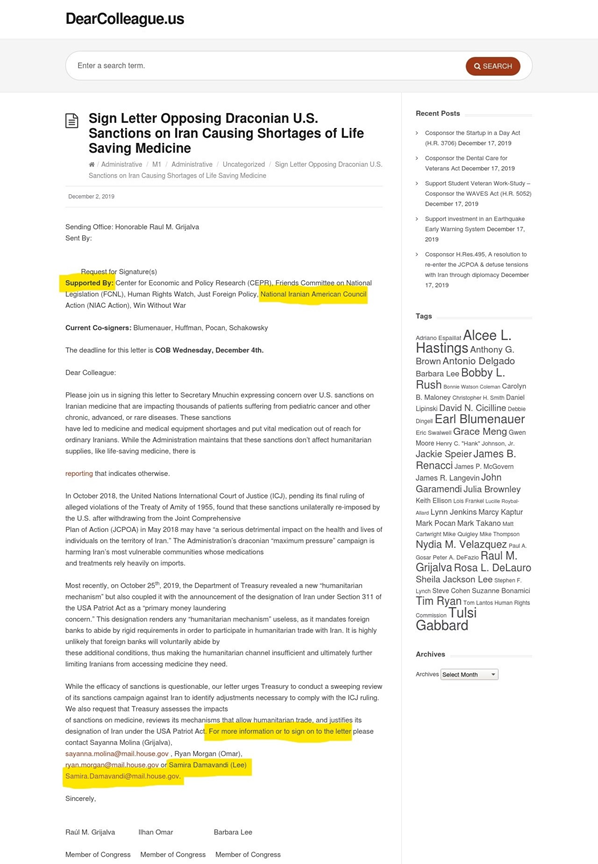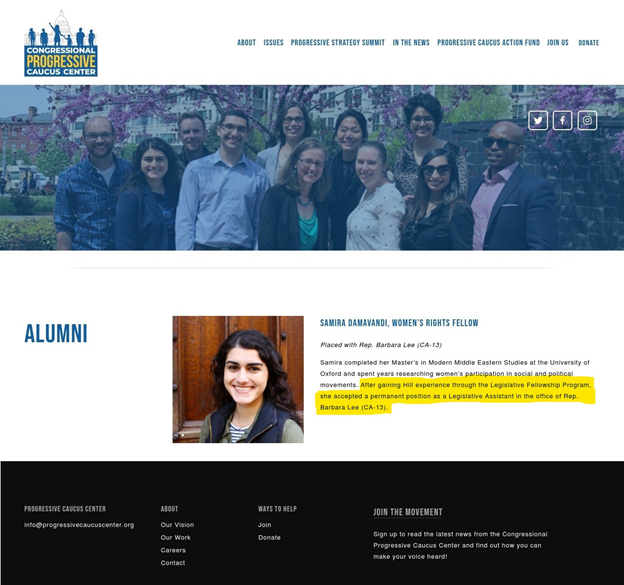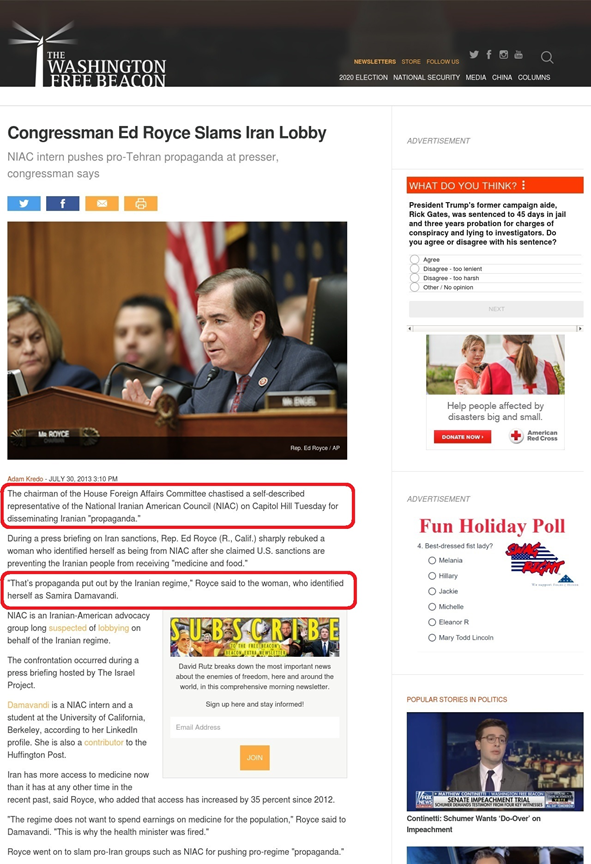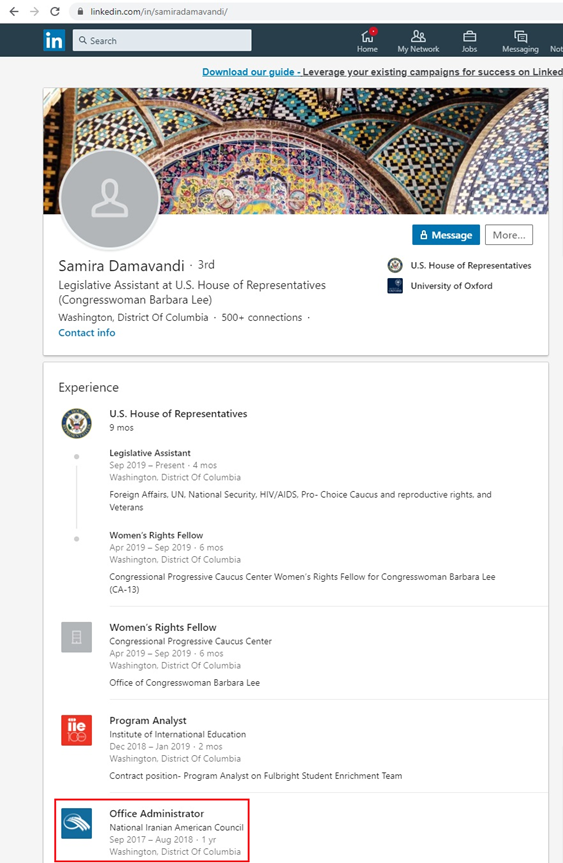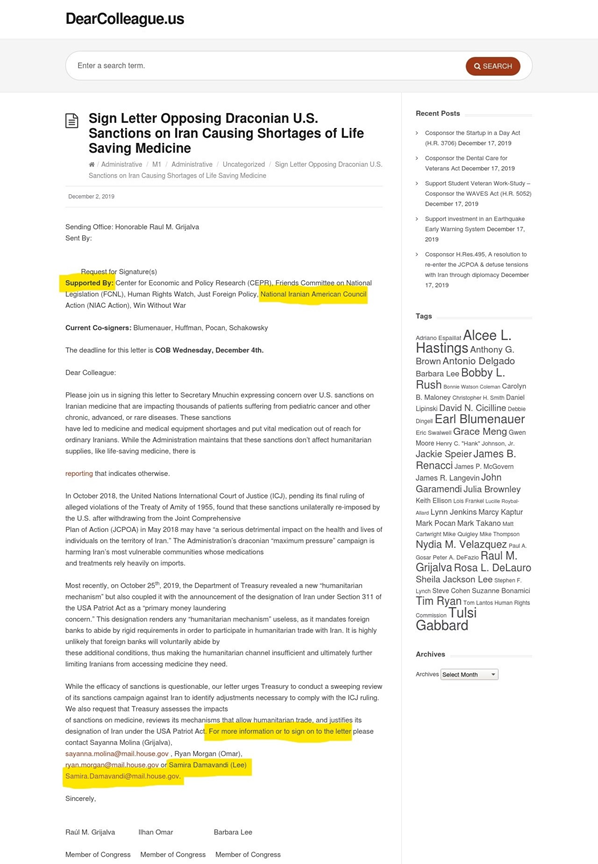 32)

A reminder of 
#Iran
's threats:
Iran's hackers suspected of emailing threatening messages to U.S. voters last week & spreading false information about compromised election systems ran a disinformation campaign last year targeting the Middle East.
https://www.reuters.com/article/us-usa-election-facebook-iran-idUSKBN27C2RU
33)
Damning evidence: Airfare provided by NIAC for two Iran intel agents, Massoud Khodabandeh & his wife Ann Singleton, to come to the U.S. in 2008.
Library of Congress issued a Pentagon-requested report describing the two as recruited by Iran's intel (MOIS) in the 1990s.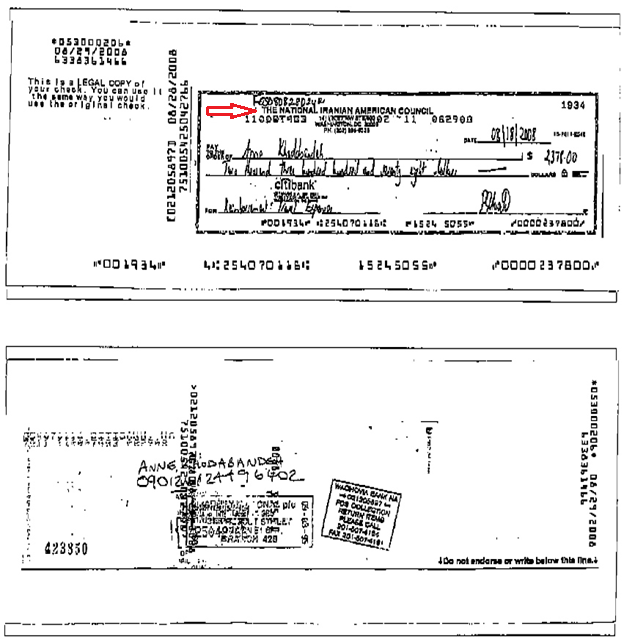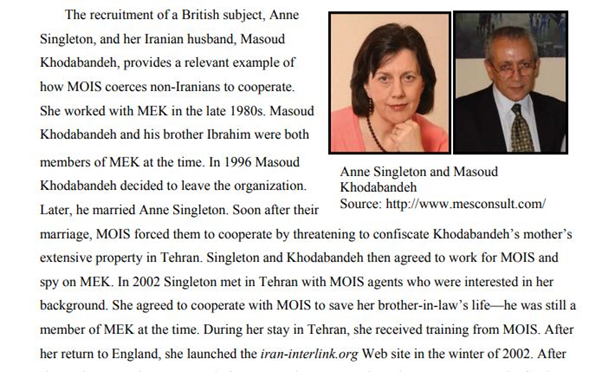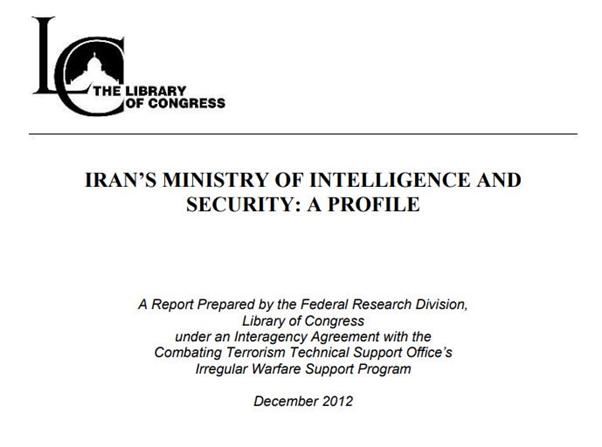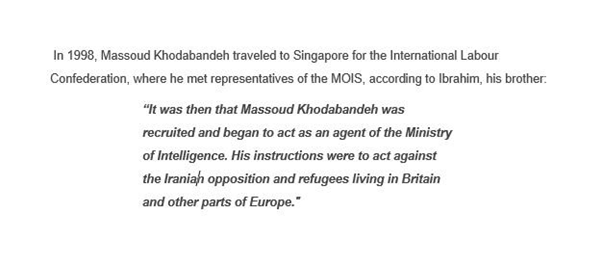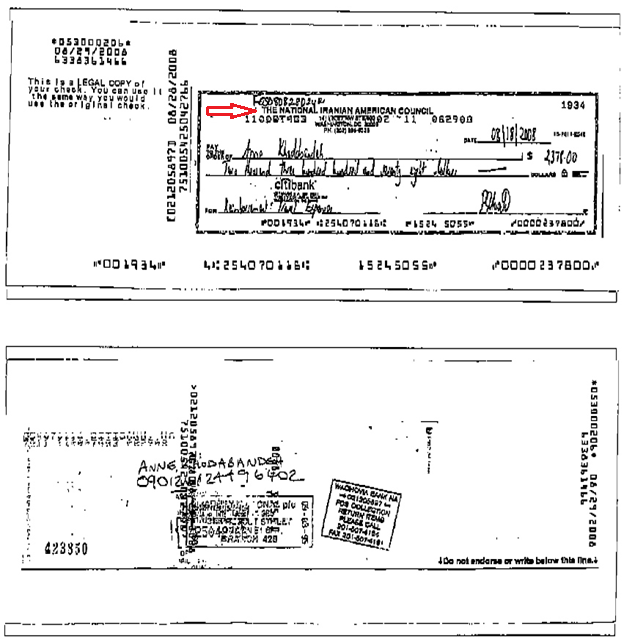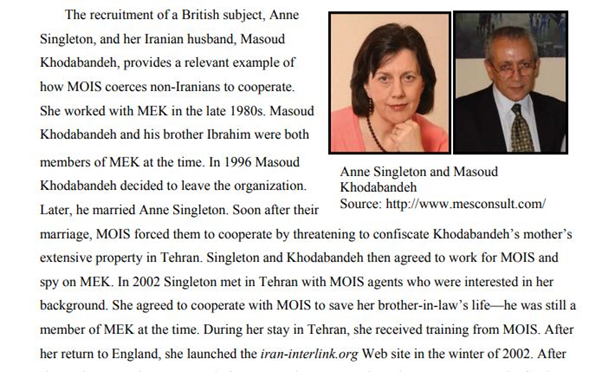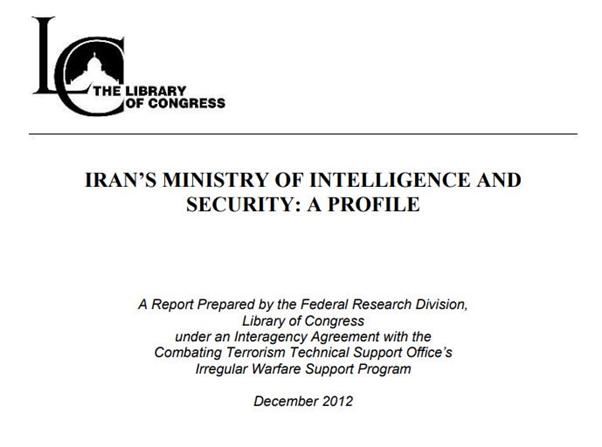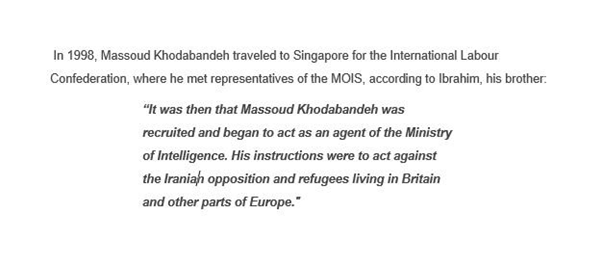 34)

NIAC founder Trita Parsi is now the VP of 
@QuincyInst
, a Washington, D.C., think tank funded by George Soros that has promoted anti-Semitic voices and parroted pro-Iran talking points.
35)
Iran took advantage of Obama's appeasement & had its apologists/lobbyists push its talking points freely. They should not be allowed to continue.For starters, the U.S. should pursue an investigation into Tehran's lobby arm NIAC.
36)
The State Department recently called on U.S. think tanks & other policy groups to publicly disclose how they are funded — or risk forfeiting access to top department brass.
Note:
NIAC should be demanded to disclose its funding.
37)
Why is all this important?
Director of National Intelligence John Ratcliffe and FBI Director Christopher Wray said recently that 
#Iran
 is working to undermine the integrity of the 2020 election.
38)
"… we have already seen Iran sending spoofed emails to intimidate voters, incite social unrest & damage President Trump. You may have seen some reporting on this in the last 24 hours or you may have even been one of the recipients of those emails."
39)
Thanks for taking the time to read this long thread.
I believe all Americans should be informed about the threats posed by 
#Iran
's regime & its lobby arm NIAC in U.S. elections.
If you agree, please kindly share this thread to spread the word.
Best & Happy Thanksgiving!
---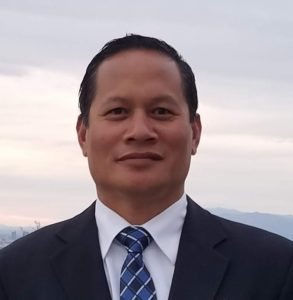 Leonard Bacani is a retired Santa Ana Police Officer and the Founder of HOMELAND SECURITY SERVICES, INC. headquartered in Southern California. HOMELAND SECURITY SERVICES, INC. is a Private Investigation, Private Security firm and State Authorized Training Facility. Contact Leonard at LBacani@hssinc.us for assistance or call the office: (714) 865-1135.      Website: http://www.homelandsecurityservices.com