November 30, 2019
After AG Barr and US Attorney John Durham reportedly expanded their investigation into the beginnings of Russia collusion after their trips to Rome in August and September.  At the same time, complaints of John Brennan holding a security clearance were back in the news.
John Durham, the U.S. attorney tasked with investigating the origins of the FBI's counterintelligence investigation into the Trump campaign in 2016, is expected to seek an interview with former CIA Director John Brennan and former Director of National Intelligence James Clapper following an expansion of his investigation.

It was reportedly the meetings Durham and Attorney General William Barr recently had in Rome—where they obtained new evidence—that were the impetus for the broadening of the scope of the probe.
According to Fox News' Catherine Herridge, her sources told her that Durham is now "very interested to question" Brennan and Clapper.

According to Herridge, the meetings "took place on Aug. 15 and Sept. 27, 2019, in Rome," and that it was during one or both of these trips, that Barr and Durham "gathered new evidence."

The news comes following months of speculation about whether the former top Obama officials would be questioned over their involvement in the investigation and spying on the Trump campaign.

It was recently revealed in a court motion by the lawyer for former National Security Adviser Michael Flynn, that the Justice Department (DOJ) had obtained two cell phones belonging to Joseph Mifsud, a Maltese Professor who has been cited as playing a key role in the FBI's determination to open its probe into the Trump campaign.
Halper = CIA

Mifsud = CIA

Downer = MI6

The FBI doesn't operate abroad. All these assets were meeting me in Rome and London. Brennan was running this.

— George Papadopoulos (@GeorgePapa19) November 22, 2019
Is Rome the key to the undoing of Spygate?
by Joe Hoft
---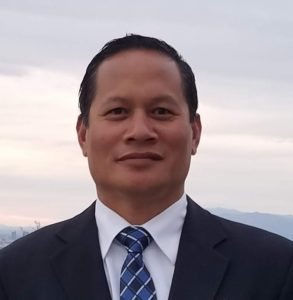 Leonard Bacani is a retired Santa Ana Police Officer and the Founder of HOMELAND SECURITY SERVICES, INC. headquartered in Southern California.HOMELAND SECURITY SERVICES, INC. is a Private Investigation, Private Security firm and State Authorized Training Facility. Contact Leonard at LBacani@hssinc.us for assistance or call the office: (714) 865-1135.      Website: http://www.homelandsecurityservices.com
Follow Leonard on Twitter @LeonardBacani1